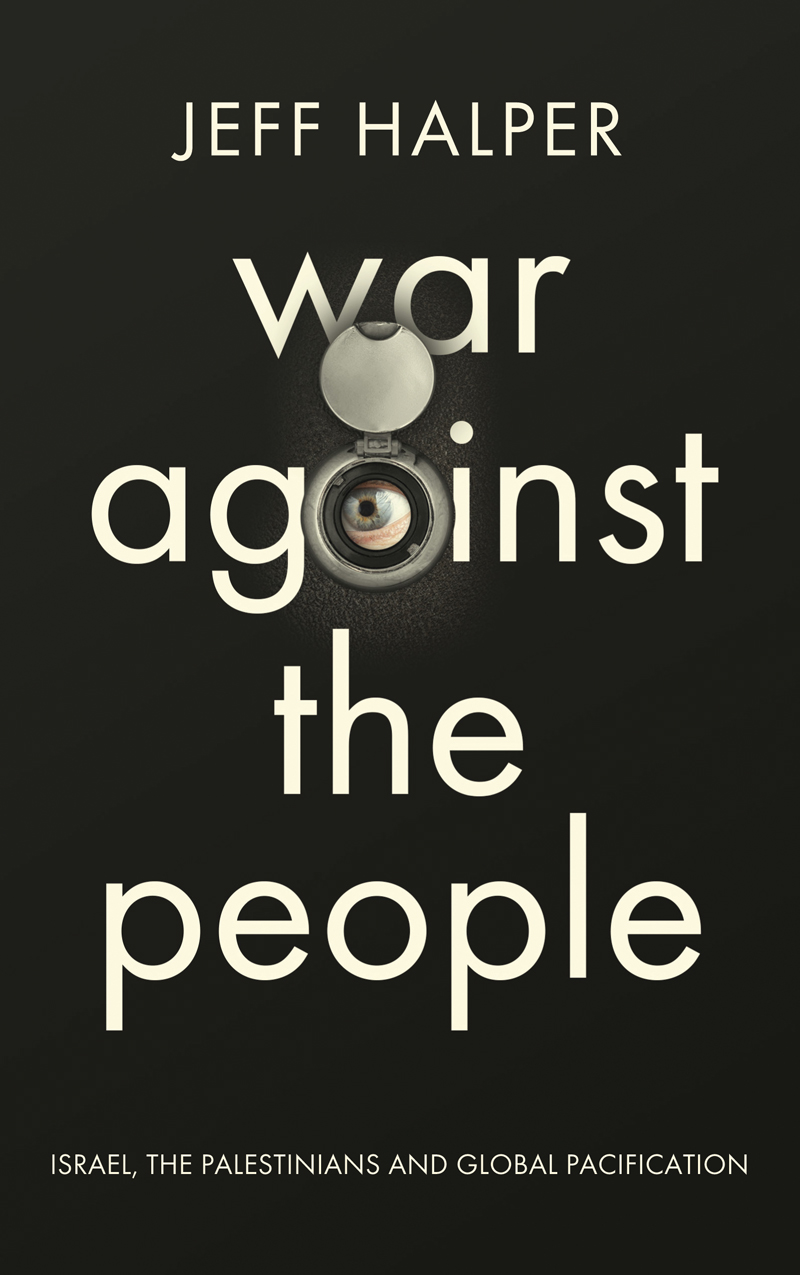 Wednesday, May 4, 2016
7:00 pm
DeLuca Forum, Wisconsin Institutes for Discovery
330 N. Orchard Street, Madison
Book Signing to Follow
In his new book, War Against the People: Israel, the Palestinians and Global Pacification, Jeff Halper argues that Israel's need to continuously suppress and dispossess the Palestinians has led to the militarization of everyday life, and that systems like database tracking, automated targeting, and unmanned drones have become a "seamless" part of it. He points to the Occupied Palestinian Territories as a "veritable laboratory" for this effort and explores how the approach is rapidly globalizing as major powers and corporations transform military, security, and police forces into instruments of global pacification.
A leading figure in the Israeli peace movement, Jeff Halper is a co-founder of the Israeli Committee Against House Demolitions (ICAHD), an anthropologist, and former professor at Haifa and Ben-Gurion Universities. His previous books include An Israeli in Palestine: Resisting Dispossession, Redeeming Israel; and Obstacles to Peace: A Reframing of the Israeli-Palestinian Conflict. Halper travels and lectures widely on the Israeli/Palestinian issue. In 2006, the American Friends Service Committee nominated him along with Palestinian Ghassan Andoni for a Nobel Peace Prize.
This free event is sponsored by The Wisconsin Union Directorate Distinguished Lecture Series and is co-sponsored by: the American Friends Service Committee of the Madison Friends' Meeting; Amnesty International Local Group 139; Bright Stars of Bethlehem; Jewish Voice for Peace – Madison; Madison-Rafah Sister City Project; Playgrounds for Palestine-Madison; Students for Justice in Palestine – UW Madison; The Crossing; and Women's International League for Peace and Freedom – Madison Branch. Welcomed by WORT Radio.
For more information, visit
or e-mail rafahsistercity at yahoo.com

Note: You can also hear Jeff Halper live on WORT Radio (89.9 FM or listen live on line) at 12 noon on Wednesday, May 4 with A Public Affair host Karma Chavez.
For a short preview of Jeff's talk, see the book trailer: