To enlarge photos, right-click and choose "Open image in New Tab."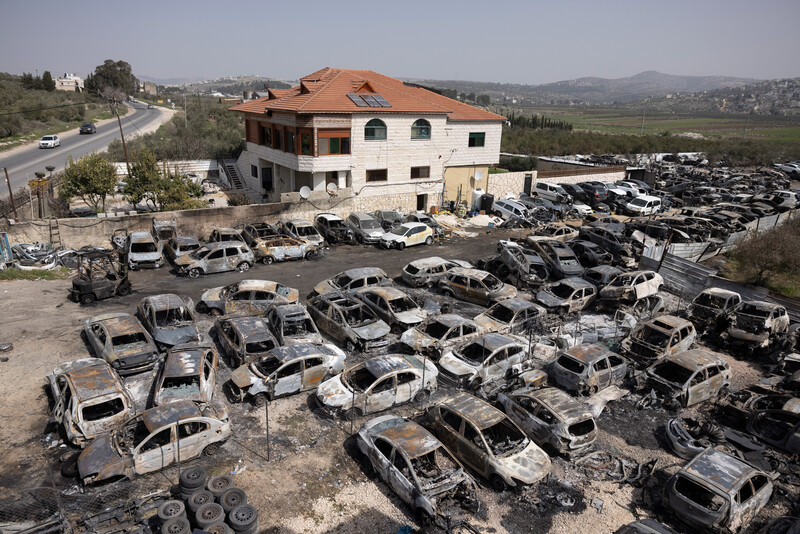 Israeli occupation forces and settlers killed 28 Palestinians in the West Bank during February – an average of one fatality per day – according to The Electronic Intifada's tracking based on reports from media outlets and human rights groups.
Seven Israelis were killed during what occupation authorities said were attacks by Palestinians during the month. That figure includes a police officer who was shot by an Israeli civilian guard after he was allegedly stabbed by a 13-year-old Palestinian in the Shuafat neighborhood of East Jerusalem on 13 February.
Tor Wennesland, the UN secretary-general's Middle East envoy, told the Security Council in late February that "we are witnessing a surge in violence, including some of the deadliest incidents in nearly 20 years."
A coalition of Palestinian civil society groups meanwhile urged the International Criminal Court chief prosecutor to "urgently issue a preventive statement to deter the commission of more crimes by the Israeli authorities against Palestinians."
More than half of all Palestinian fatalities in February occurred during two separate raids.
Five Palestinians were reportedly killed during a raid in Aqabat Jabr refugee camp near Jericho on 6 February. The deadly raid followed a 10-day siege after what Israel said was an attempted shooting attack during which a Palestinian allegedly fired one bullet at a road junction.
Israel announced that five were killed and three were arrested during the raid. But the Palestinian human rights group Al-Haq said that "the actual fate of those Palestinians remains unknown as Israel continues to withhold the bodies of those killed" and those arrested were "illegally transferred" into Israel.
Eleven people were killed during a daytime incursion into Nablus' city center on 22 February – the single deadliest Israeli operation in the West Bank since the UN began tracking data in 2005.
The second most deadly Israeli operation during that period occurred in January, when occupation forces killed 9 Palestinians in Jenin refugee camp; a 10th person later died from his injuries.
Among those killed during the Nablus raid were a boy and at least two men over the age of 60 and three armed resistance activists who were apparently extrajudicially executed when Israel applied the pressure cooker procedure on a structure in which they were hiding.
Video documentation of the raid shows Israel using lethal force against Palestinians in an apparently wanton manner. Dozens of Palestinians were injured by live fire.
Sixty-seven Palestinians have been killed since the beginning of the year, or died from injuries sustained previously, according to The Electronic Intifada's monitoring.
Fatalities
On 3 February, Abdullah Qalalweh, 25, was shot and killed by soldiers after he reportedly ran towards them at Huwwara checkpoint near the West Bank city of Nablus and didn't heed their commands to stop.
On 7 February, Israeli soldiers shot and killed 16-year-old Hamza Amjad Yousif Ashqar as Palestinian youth confronted occupation forces during a raid in Nablus.
Two days later, Sharif Hasan Rabbaa, 22, was shot and killed after allegedly attempting to stab soldiers in Fawwar refugee camp near the West Bank city of Hebron.