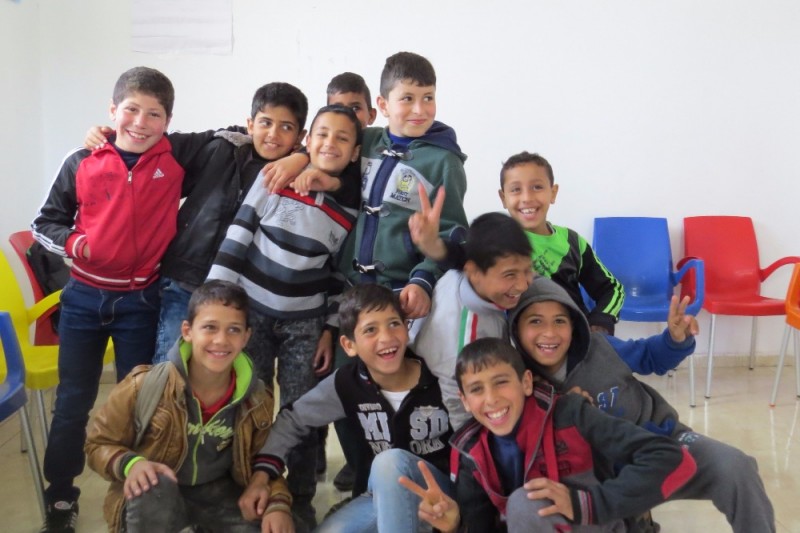 Hello from Gaza. My name is Anees Mansour, one of a group of volunteers working with at-risk children in Rafah, Gaza. With your help we've already done so much this year, we've put on a summer camp, a series of educational workshops, art therapy and performance sessions. From the photos below you can see some of the great results we've had.
The public response to our work has been so supportive – so thank you. Our new initiative is to train 18 new volunteers to provide psycho-social support to the children we work with here in Rafah. To reach more children we need more volunteers and we need to train them in basic counselling and art therapy. You don't need me to tell you how badly the children of Gaza need a creative outlet in a safe space. Rafah is one of the poorest areas in Gaza and the psychological pressures on children are, frankly, brutal. We are working to create and maintain some small safe spaces for them to grow and your ongoing help is central to our efforts.
Rafah is in the southern part of the Gaza Strip, Palestine on the Palestinian-Egyptian border, with an estimated area of 55 km and home to a population of 270,000 people, of whom a large proportion are children. Rafah is one of the poorest areas in Gaza, which, of course, is suffering from a prolonged, brutal siege. All and any help is appreciated.
you can see the pictures of our past projects @
• Gaza Summer Camp
• Our Right To Play
• Our Health in Our Hands
• Field Trip
For any further information , don't hesitate to contact me at: anemansour@gmail.com or by phone on 00970598699046
Thanks in advance!