I see the parallels with Israel
It took an international effort to end institutionalised racism in my country – now it must happen again, for the Palestinian people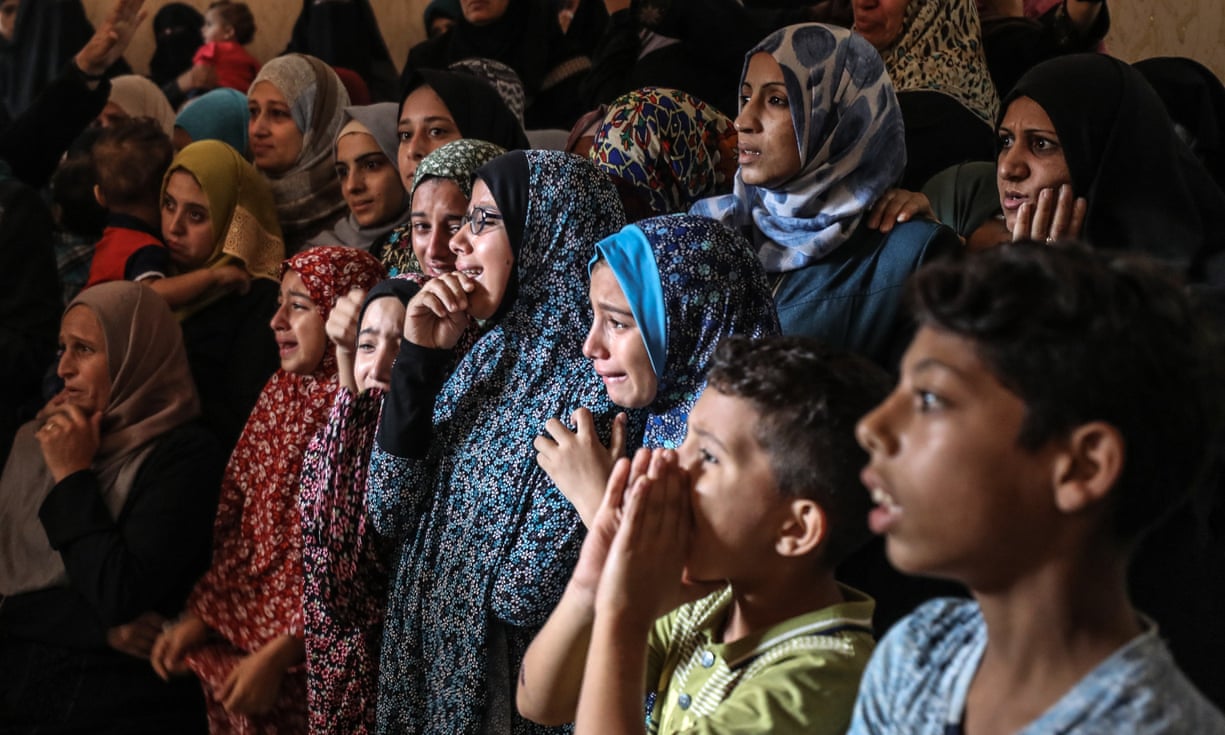 Relatives of 12-year-old Faris Hafez al-Sarasawi at his funeral. He was killed after Israeli soldiers' intervention in the 'Great March of Return' demonstrations in Gaza, October 2018. (Anadolu Agency/Getty Images)
Nkosi Zwelivelile, The Guardian, 11 Oct 2018
My grandfather, Nelson Rolihlahla Mandela, would have turned 100 this year. The world is marking the centenary of his birth and celebrating his leadership in the struggle to end apartheid in South Africa. But while my country has long been free from racist minority rule, the world is not yet free of the crime of apartheid.
Like Madiba and Desmond Tutu before me, I see the eerie similarities between Israel's racial laws and policies towards Palestinians, and the architecture of apartheid in South Africa. We South Africans know apartheid when we see it. In fact, many recognise that, in some respects, Israel's regime of oppression is even worse.
Apartheid is defined in international law as an "institutionalised regime of systematic oppression and domination by one racial group over any other". It is about unequal racial power relations upheld by unjust laws that are intended to deny oppressed groups their rights.