Top-selling artist Bruno Mars just announced a concert in apartheid Tel Aviv. JVP and numerous movement partners are calling on him to stand with the Palestinian people and cancel his show.
Countless artists have joined the cultural boycott of Israel, recognizing that the Israeli government uses these concerts to cover up its crimes against Palestinians.
Together, let's push Bruno Mars to follow the lead of these artists and stand up for justice.
Tell Bruno Mars: Don't play apartheid Israel.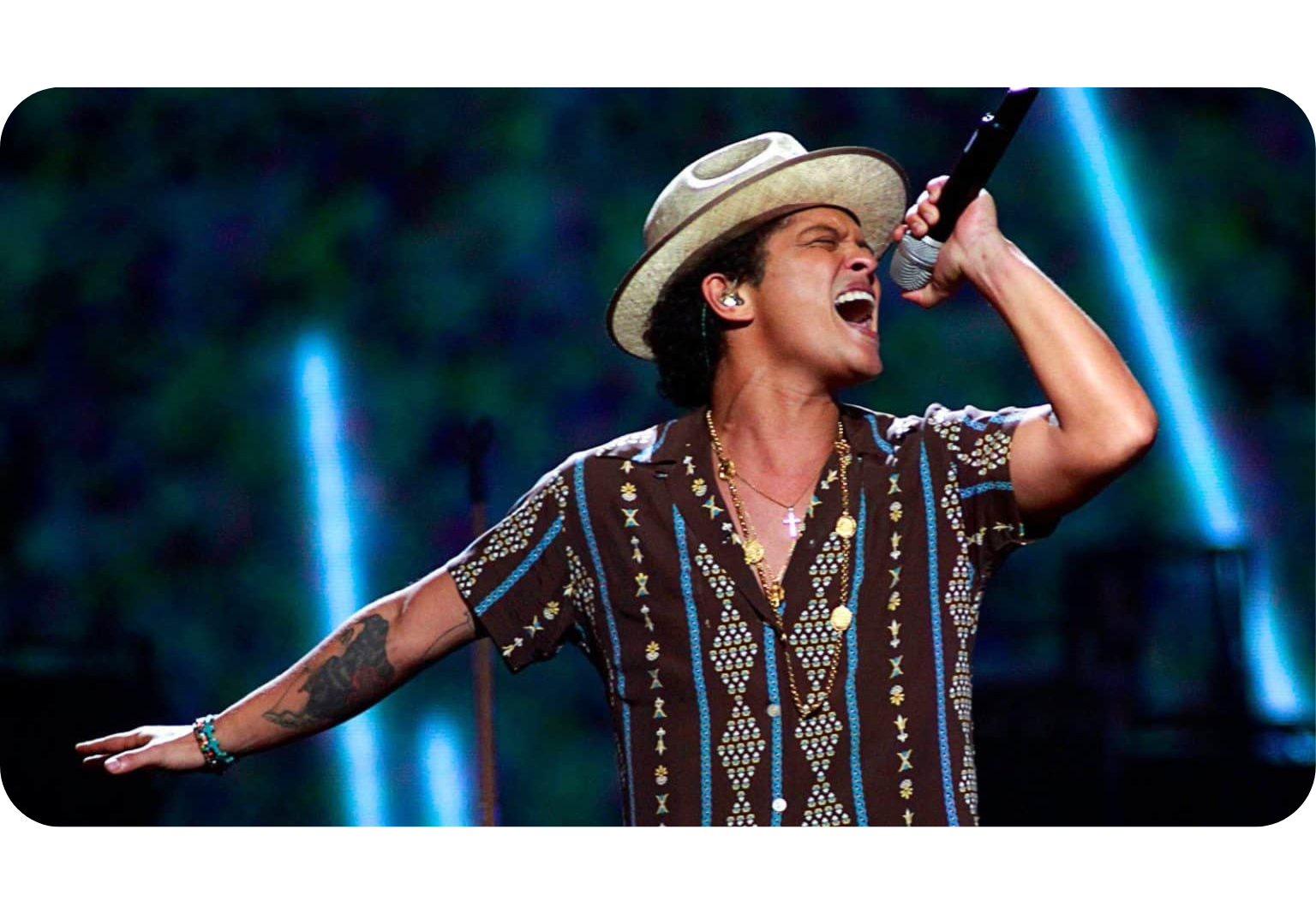 Mars is set to play at Yarkon Park, which was built on the lands of the ethnically cleansed Palestinian village of Al-Shaykh Muwannis. This ethnic cleansing continues today, as the Israeli government escalates its brutality and openly supports the dispossession and killing of Palestinians.
The South African apartheid government also invited big-name musical acts to distract from its abuses. Conscientious artists, then and now, knew that playing a concert in an apartheid state would be used by the government to whitewash its violence.
Inspired by this history, over 1,500 musicians have joined #MusiciansforPalestine in recent years, refusing to perform in Israel while the state carries out a system of segregation, oppression, and war crimes against Palestinians.
Let's push Bruno Mars to add his name to that list.
In solidarity,
Jason Farbman
Digital Director
Tell Bruno Mars to stand for justice and cancel his show in apartheid Israel