Sandra Whitehead, Wisconsin Muslim Journal, May 23, 2023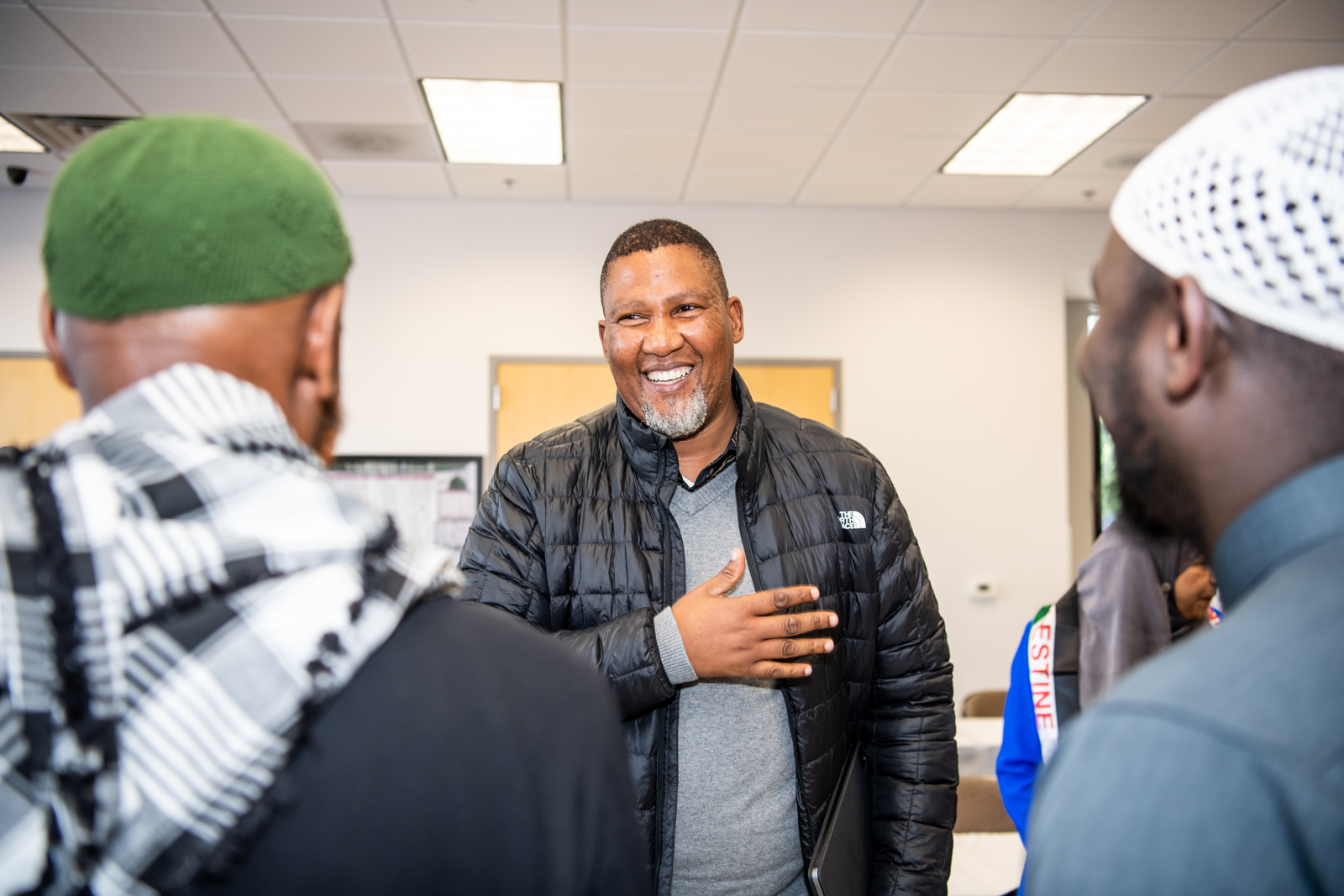 Photos by Mouna Photography
Nkosi Zwelivelile Mandela, the grandson of globally respected icon of resistance against injustice Nelson Mandela, meets members of Milwaukee's Muslim community.
About 40 community and interfaith leaders joined the Milwaukee Muslim Women's Coalition at the Islamic Resource Center in Greenfield May 15 to welcome the grandson of anti-apartheid activist and South Africa's first president Nelson Mandela on the launch of his six-city U.S. tour to commemorate the 75th anniversary of the Nakba, the 1948 expulsion of Palestinians from their homeland.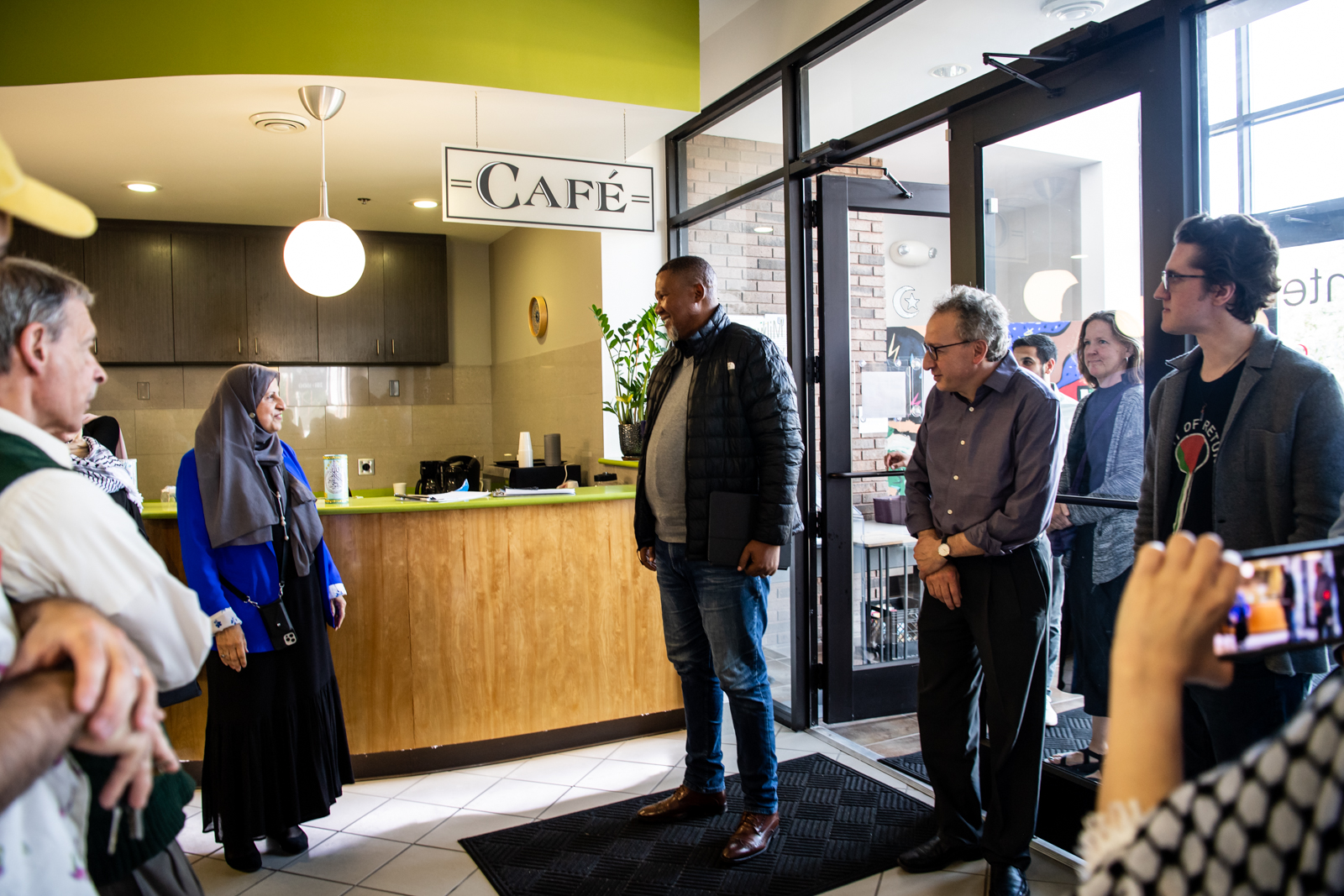 Milwaukee Muslim Women's Coalition president Janan Najeeb (left) welcomes activist and South African parliament member Nkosi Mandela (center) to the Islamic Resource Center in Greenfield.
Nkosi Zwelivelile Mandela, the South African parliament member and chief of the Mvezo Traditional Council, repeated the well-known message of his grandfather: "Our freedom is incomplete without the freedom of Palestinians." In his weeklong U.S. tour, Mandela spoke in Milwaukee, Minneapolis, Cleveland, Los Angeles, San Francisco and Chicago.
Following the dinner at the IRC, Mandela began his tour with a speech at Turner Hall in Milwaukee in which he called on the audience to consider what they could do individually and collectively to support the Palestinian cause. He spoke about how the BDS movement (boycott, divestment and sanctions) had been effective in South Africa and would work to liberate Palestinians.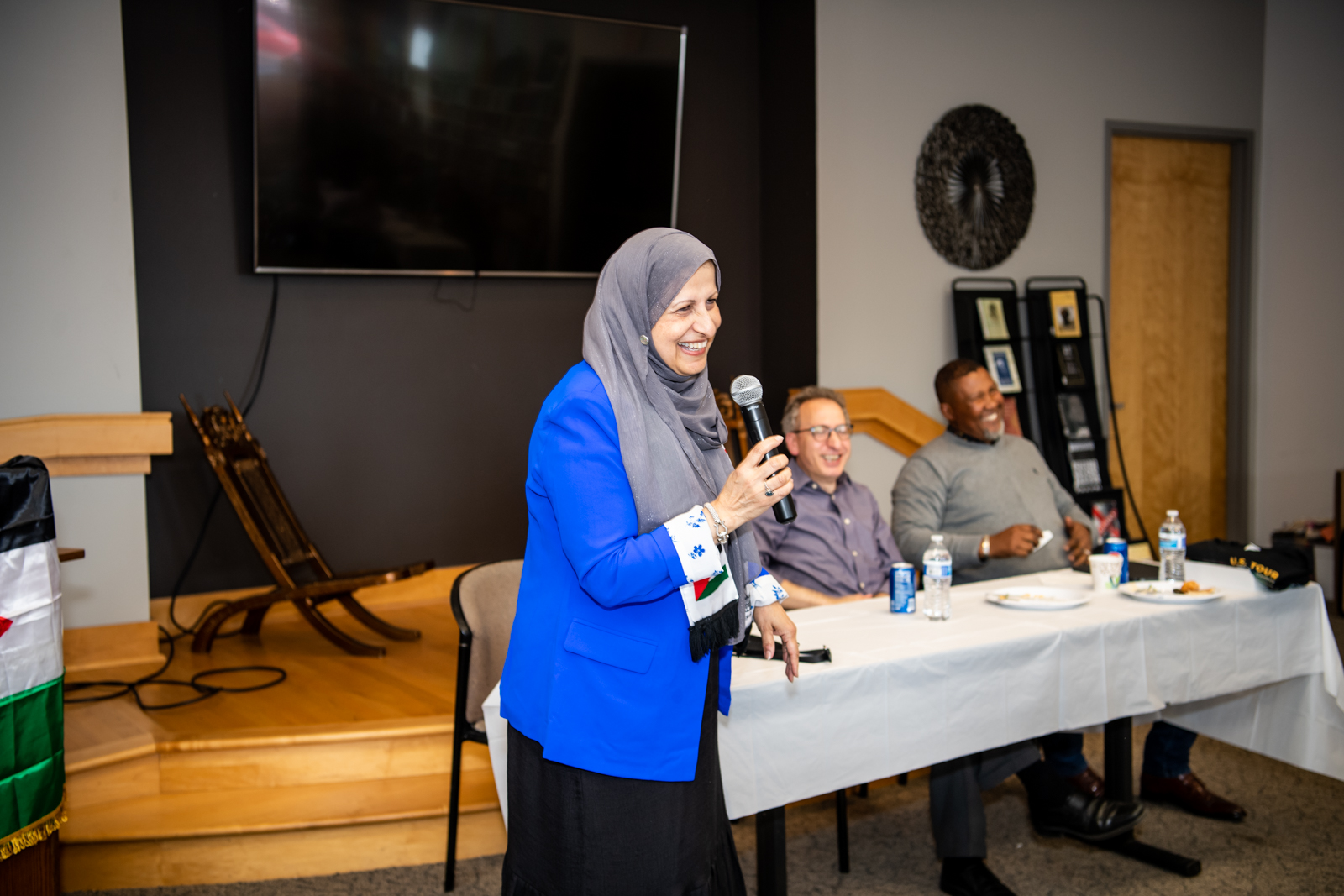 "His message was uplifting," said MMWC president and IRC director Janan Najeeb. "If it is possible for South Africa to be free after 350 years of colonialism and six decades of apartheid, it is possible for Palestinians to also one day be free."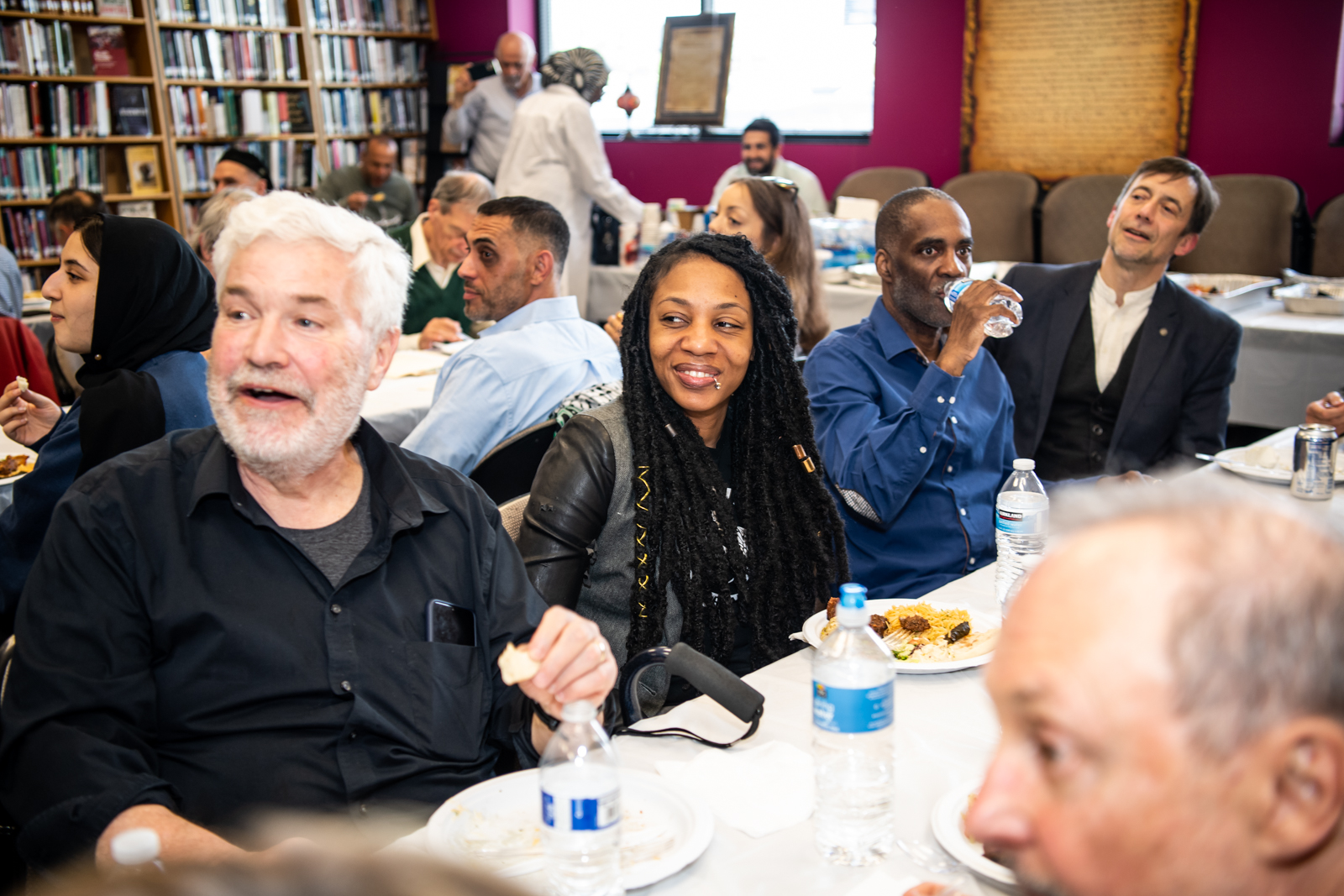 MMWC president Janan Najeeb (left) welcomed community leaders to a reception for South African activist and parliamentarian Nkosi Mandela (right). Haitham Salawah (center) represented the U.S. Palestinian Community Network, which co-sponsored Mandela's U.S. tour.
Continuing his grandfather's legacy
Haitham Salawdeh, the U.S. Palestinian Community national treasurer and Milwaukee chapter co-chair, introduced Chief Mandela. The national tour was hosted by the U.S. Palestinian Community Network and the National Alliance Against Racist & Political Repression. Madison for Palestine was also instrumental in bringing Mandela for this tour.
Salawdeh thanked Mandela for visiting six U.S. cities "to tell the story of our people. Coming from the leadership of anti-apartheid and speaking on the 75th anniversary of the Nakba, your visit here today is historic."
After thanking USPCN and Madison for Palestine for the invitation, Mandela said, "When the invitation came, I immediately accepted the call to duty."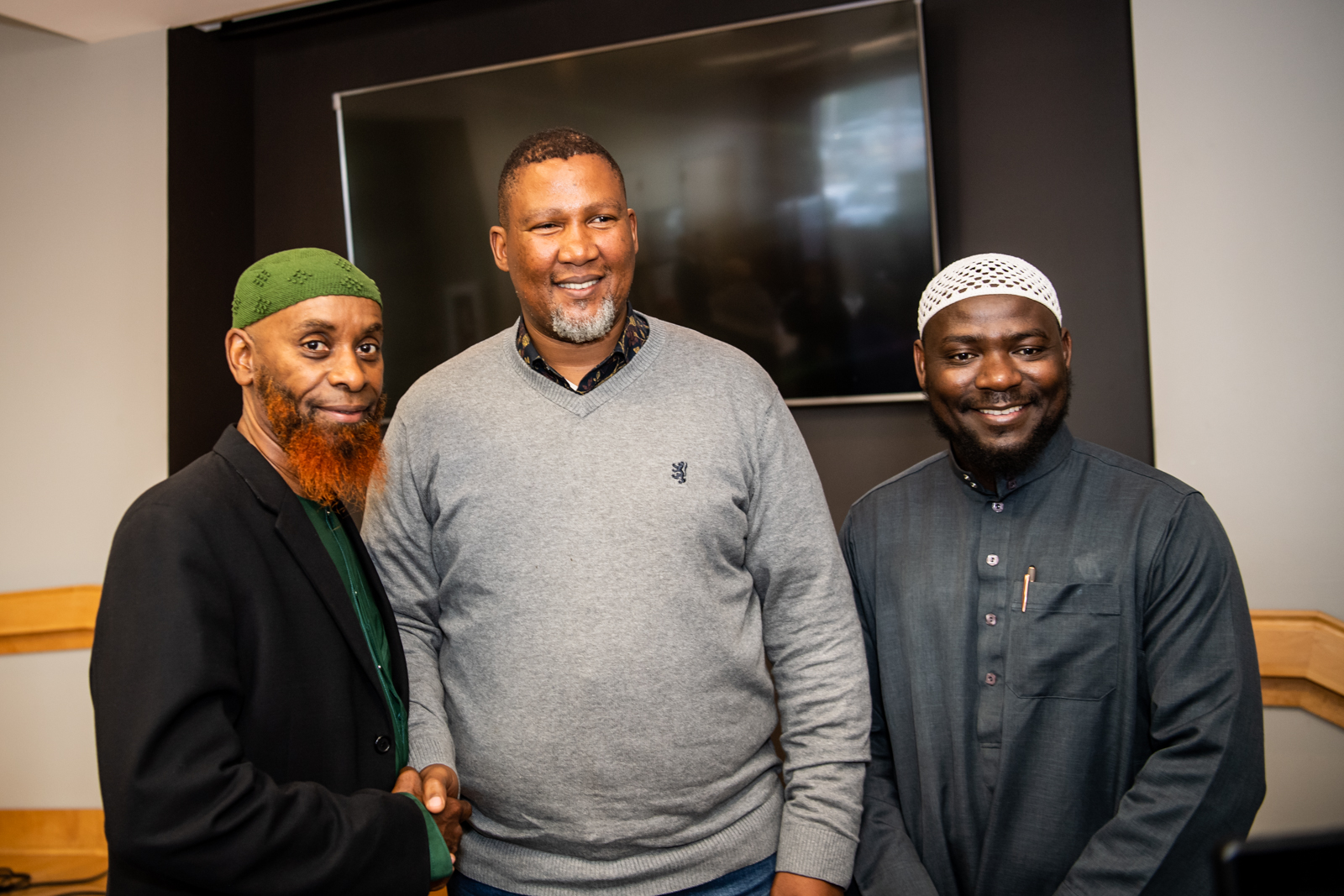 He shared a story about his first experience of meeting his grandfather "at the young, tender age of 9-years-old in Pollsmoor Prison "I met my grandfather at the young, tender age of 9-years-old in Pollsmoor Prison … It was in 1983. I didn't know where I was going or who I was going to meet. Suddenly, I saw him coming down the corridor."
After his grandfather hugged members of the family, he turned to Nkosi. "You must be my grandson.
"I had 100 questions in my head. I saw bars on every window and every door. This was clearly a prison and if my grandfather was in prison, he had shamed our family. For a 9-year-old boy, a prison is a place for those who have done wrong in society. I became very angry and very bitter from that experience."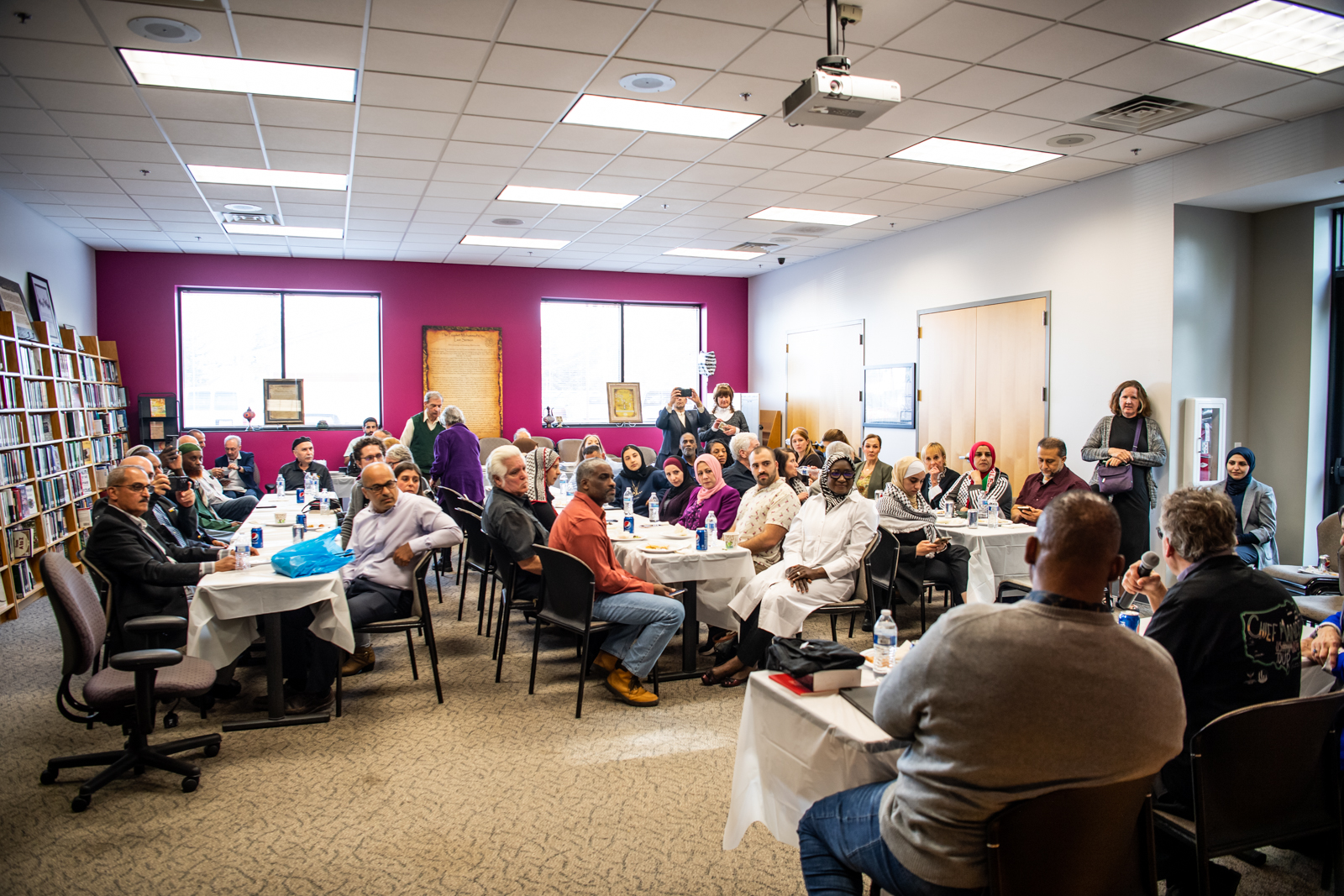 He learned later that his grandfather wrote a letter to his friend Helen Joseph, a white woman who was a South African anti-apartheid activist.
He told her he recently had a visit from his grandson whose English was bad and would she please assist him. "It was the only letter I ever saw from my grandfather that was not heavily censored," he said.
Young Nkosi was embarrassed because "my grandfather thinks I can't speak English," but what his elder was really communicating to his comrade was that his grandson didn't know who his grandfather was and the ideals and principles he stood for. He wasn't familiar with the struggle for liberation. He was asking Joseph to educate his grandson about the cause.
In the 45-minutes a year that he was allowed to visit his grandfather in prison, much of his time was spent answering his "inquisitive" grandfather's questions about what subjects he liked in school and which sports he wanted to play. But he also told stories.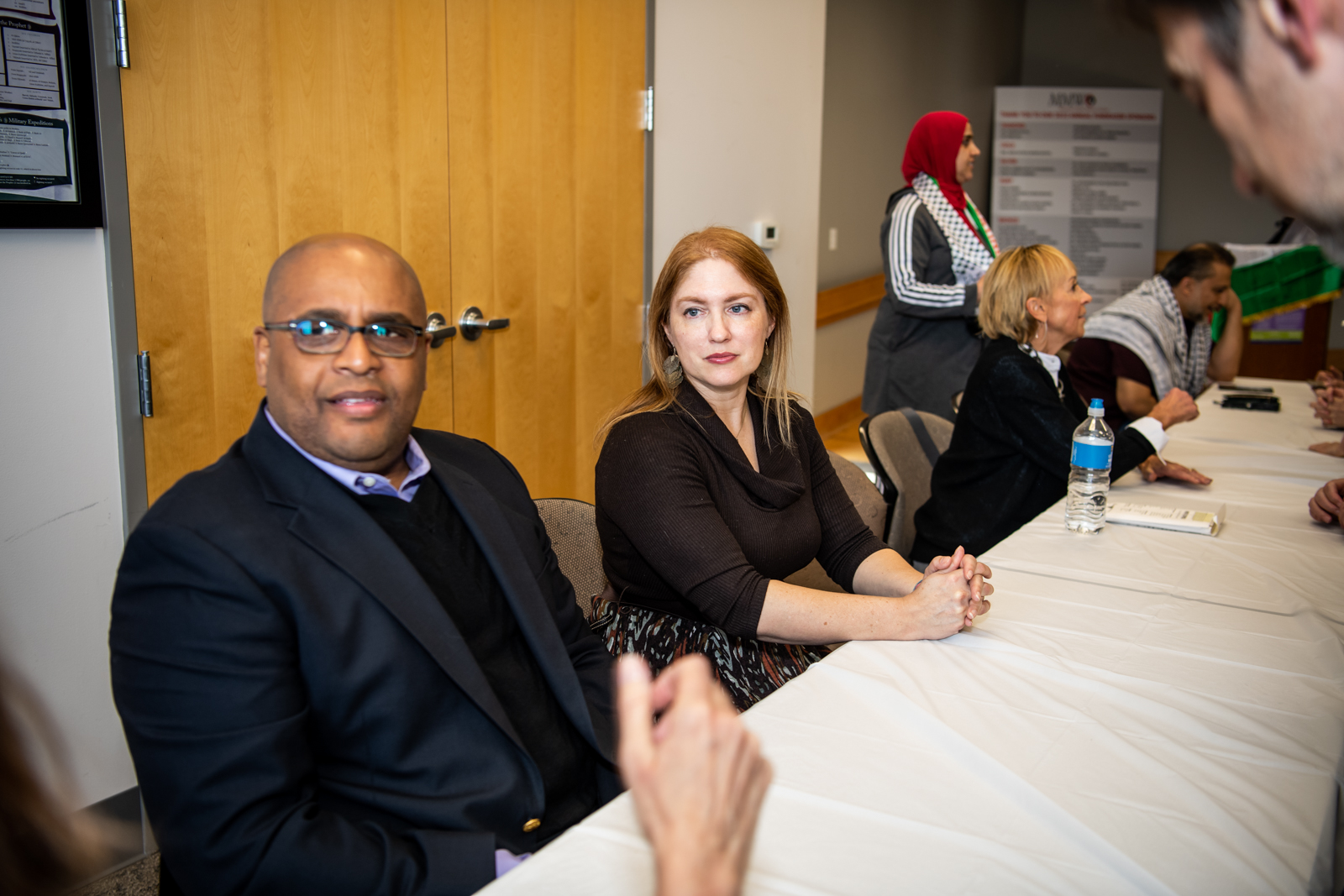 "The ones that moved me most were about the heroes and heroines in Palestine, young people who braved the daily atrocities against them with just bare hands and stones. That inspired us during our darkest days in our struggle for liberation.
"It was Palestinians who stood side by side with us in our fight for freedom," he said. That's why after Nelson Mandela visited Gaza in 1995, he said, 'Our freedom is incomplete without the freedom of the Palestinian people.' My grandfather considered the Palestinian struggle the greatest moral issue of our time.
"It was only in 2017, when I visited occupied Palestine in person, I came to realize what the Palestinians experience on a daily basis. Like many of South African leaders who have visited occupied Palestine, we all come to one conclusion, that what Palestinians are experiencing is a worse form of Apartheid than we ever experienced."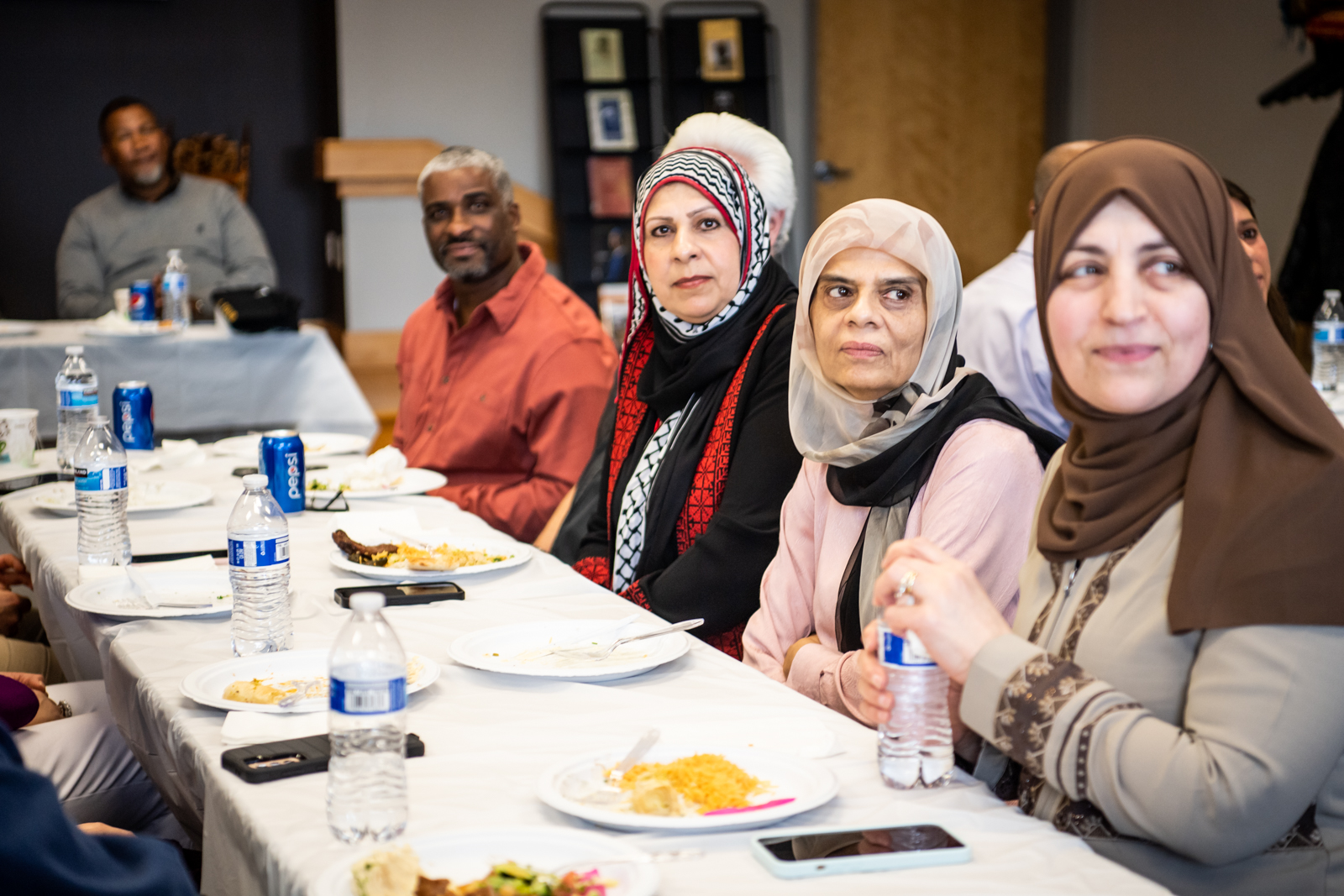 Milwaukee community and interfaith leaders turned out to learn from Mandela
"It was a great honor to be invited to the reception and to meet others learning about what is going on," said Sandy Pasch, former state representative and a member of the leadership of Jewish Voice for Peace Action, the political arm of JVP. "It is important to normalize the idea that we must free Palestine and do things to erase apartheid."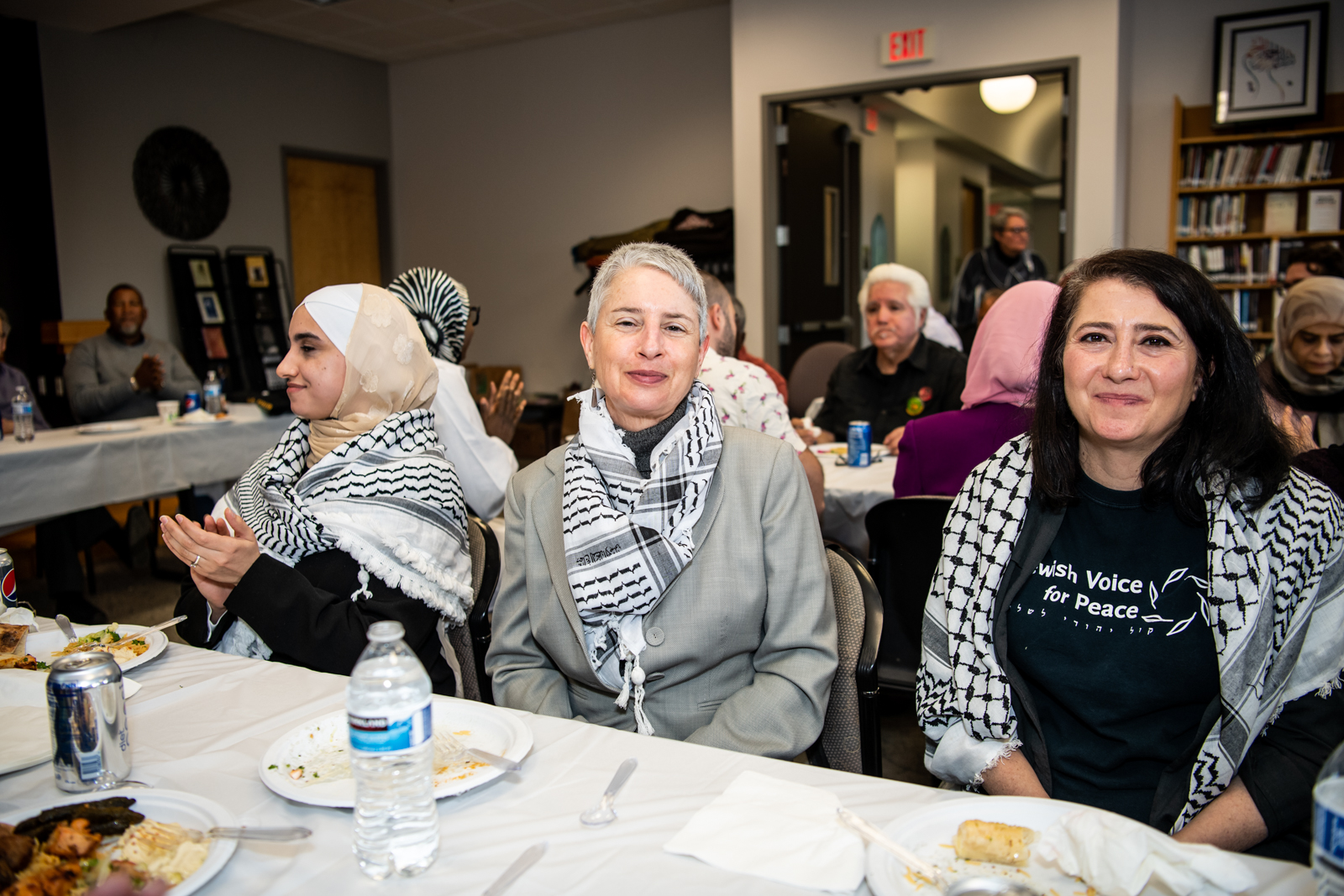 Pasch said she first heard about the Nakba when her daughter got involved with Jewish Voice for Peace. "The fact that I didn't know about it for much of my life is a shame. Not too long ago, in a meeting with our congresswoman, she said she too had never known about it. That is really bad.
"I want to know as much as I can, bear witness to it and to the ongoing Nakba. I must educate myself more and educate others."
Pasch said Mandela was "incredibly charismatic" and brought a valuable message to the United States "where when I talk to others about the apartheid in Palestine, they dismiss it and say it is not like South Africa."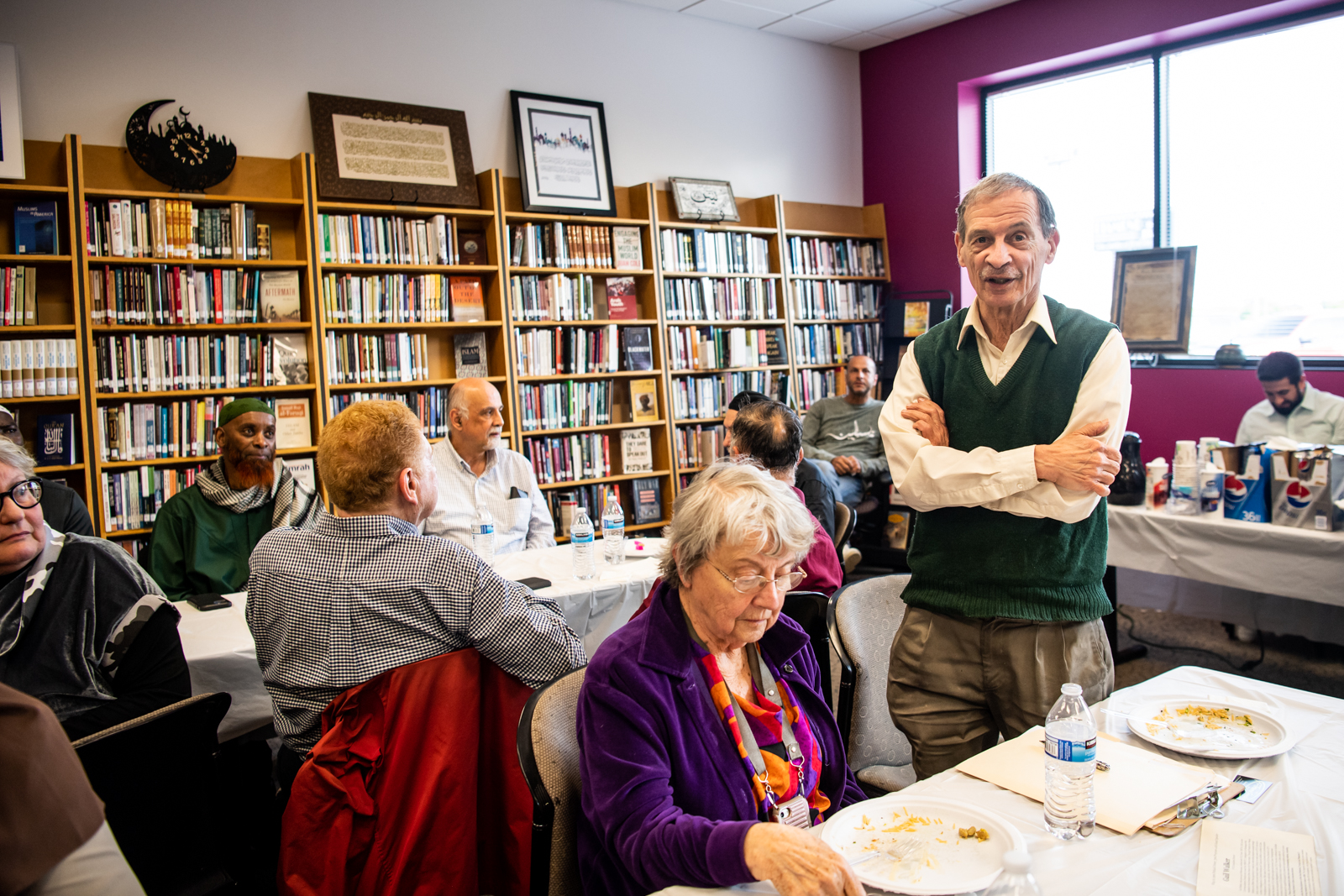 "I don't believe Israel has any incentive to come to the table, Pasch added. "It is acting with increasing abandon without any repercussions. What is happening in Israel is apartheid. BDS worked in South Africa, it can work in Israel."
Fellow JVP member Jodi Melamed, an associate professor of English and Africana Studies at Marquette University, said she "attended Chief Mandela's talk hoping that he would give us the courage to believe that we would see the end of Israeli apartheid in my lifetime – as we've seen the end of South African apartheid – and give us a vision for how to struggle towards that success. He did all that and more. His call at Turner Hall for Palestinians in the U.S. to be ambassadors of the Palestinian struggle was powerful. I thought a lot about how I could do more to promote and defend Palestinians in America who speak up for a liberated Palestine.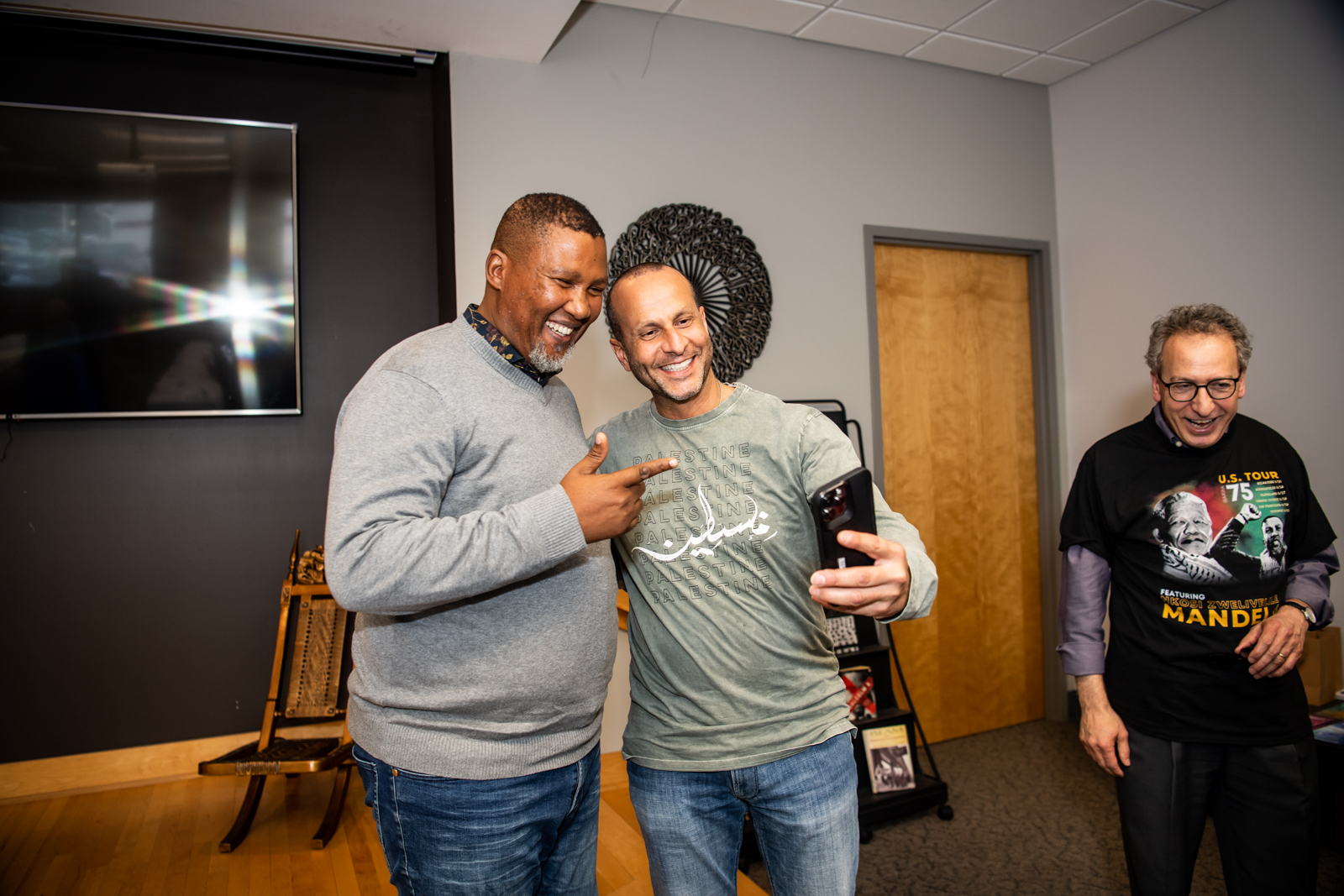 Reggie Jackson, the former griot (an oral historian) at America's Black Holocaust Museum in Milwaukee, said he "decided to attend because I was interested in the Nakba and how Mandela and his grandfather had a relationship with supporting the Palestinians in their long struggle.
"When he spoke about his grandfather saying South Africa would not be free until the Palestinians had their freedom, it really meant a lot to me about the power of collaborative struggle and support."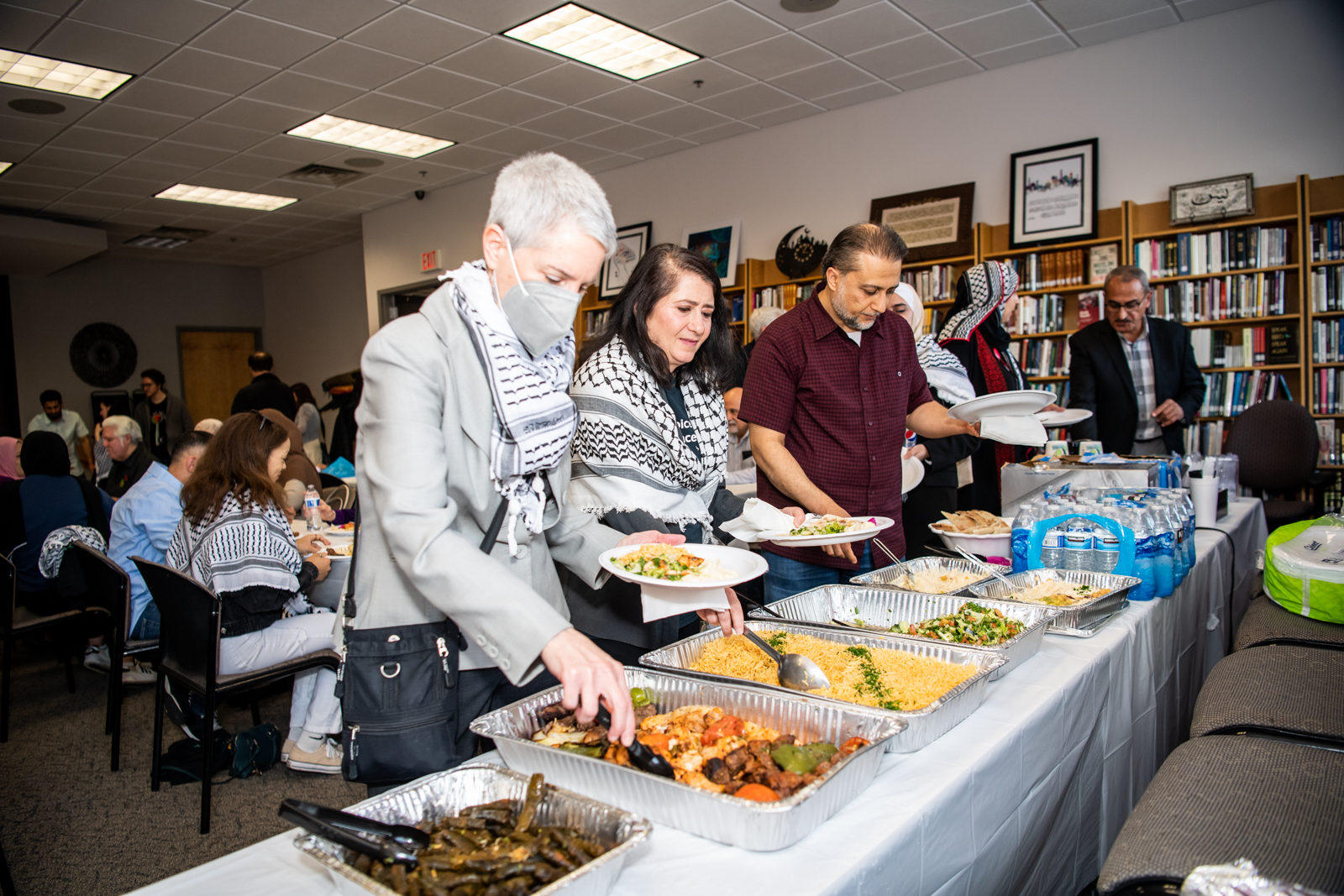 David Liners, the executive director of WISDOM, a statewide network of interfaith and social justice organizations that works to unite people of many faiths to stand against racial and economic injustice, said he was "struck by Chief Mandela's message of solidarity."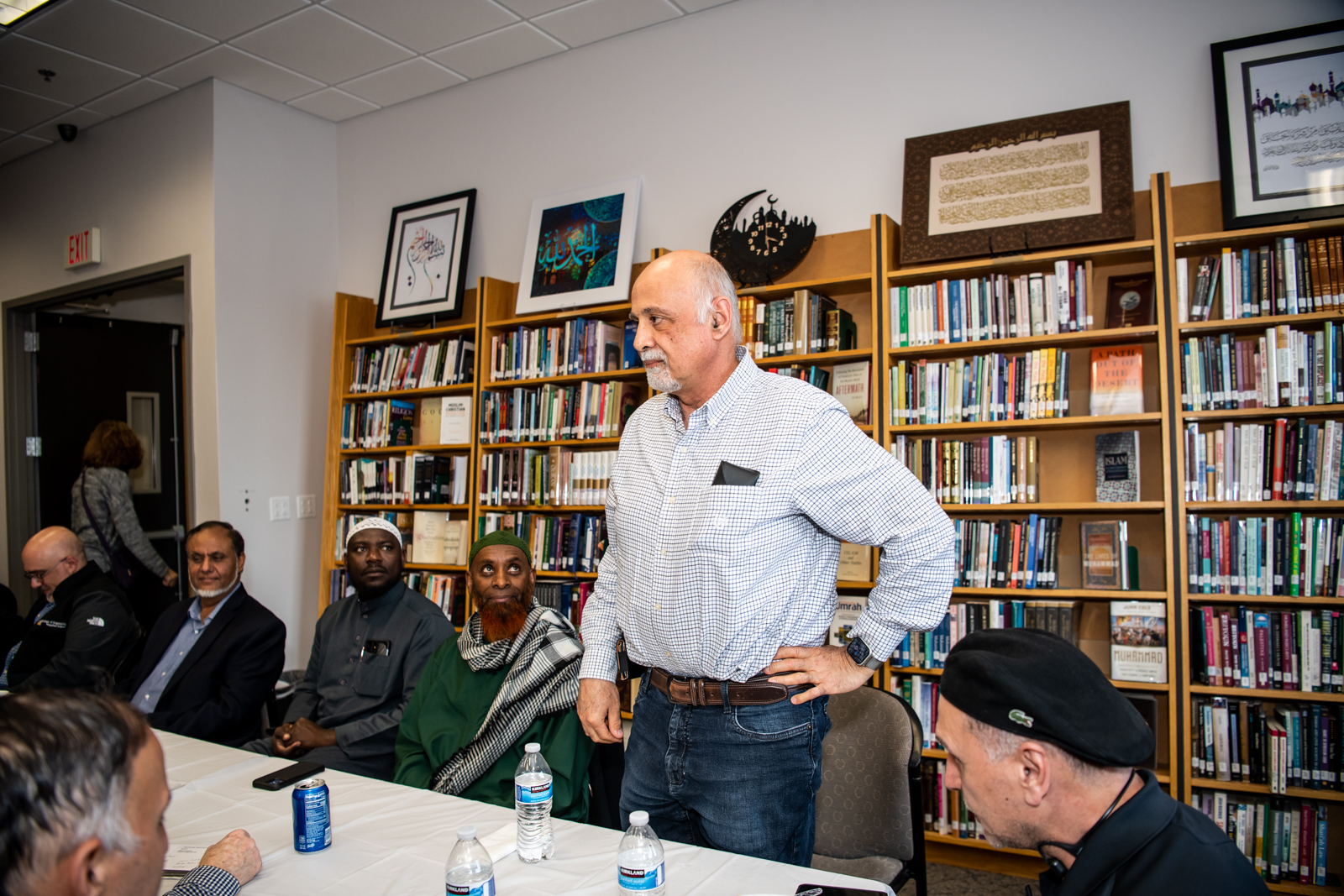 "South Africa's freedom movement was inspired by the Palestinian people's struggle, and his work is a way of returning the favor. In a world where competing interests fight over whose need is the greatest, it is refreshing to hear him echo his grandfather's commitment to the struggle for every human being and every community on the planet to be treated with justice and respect."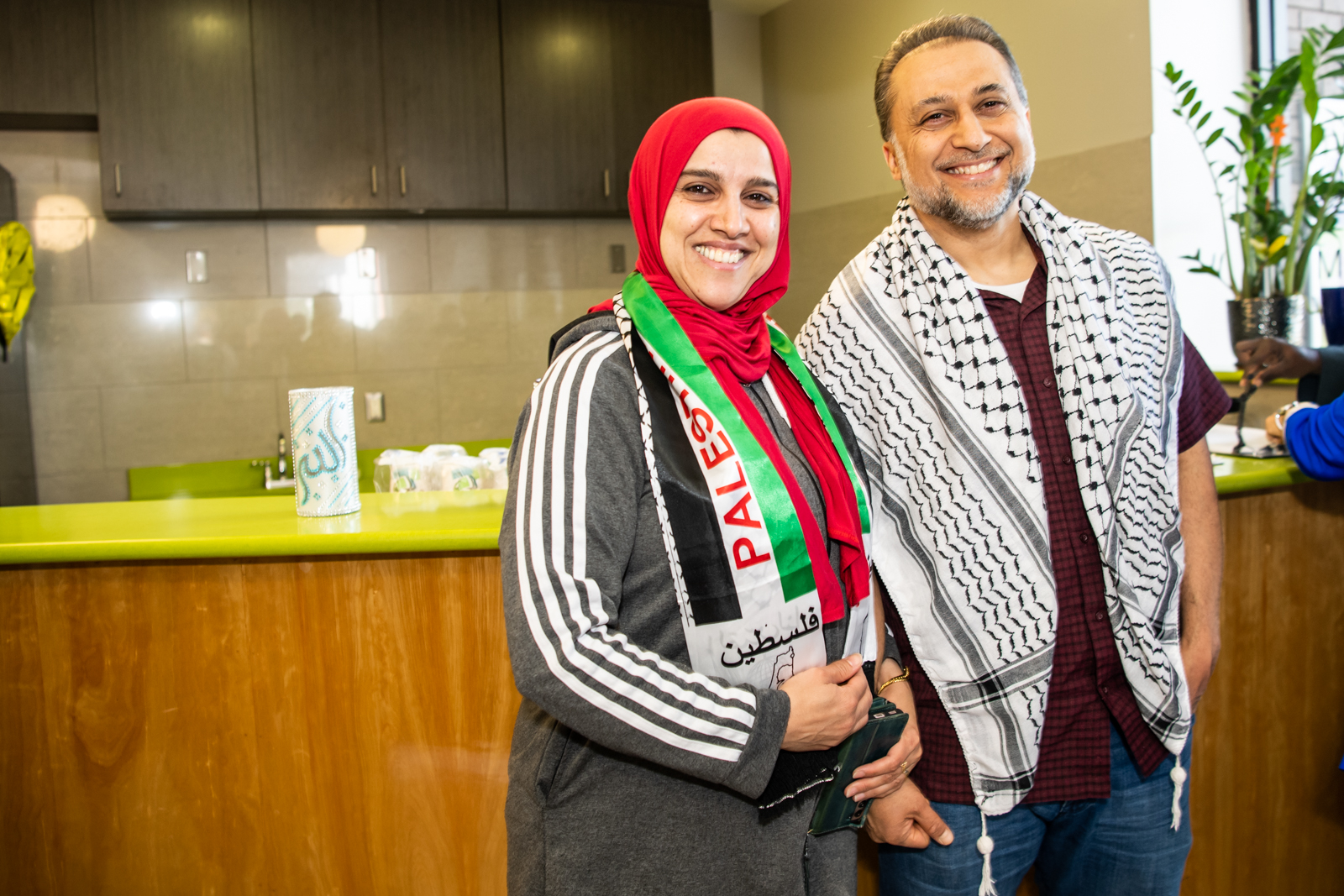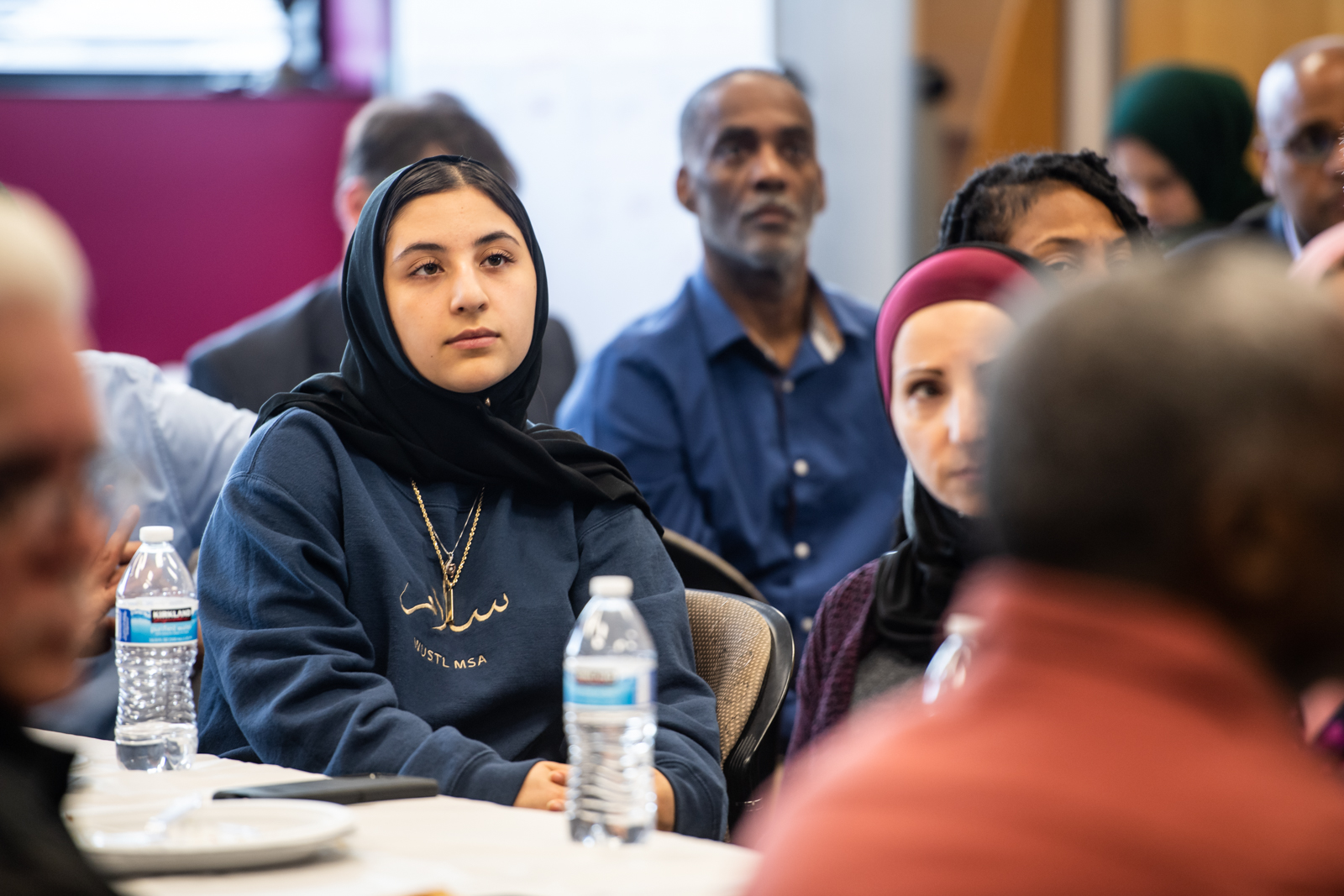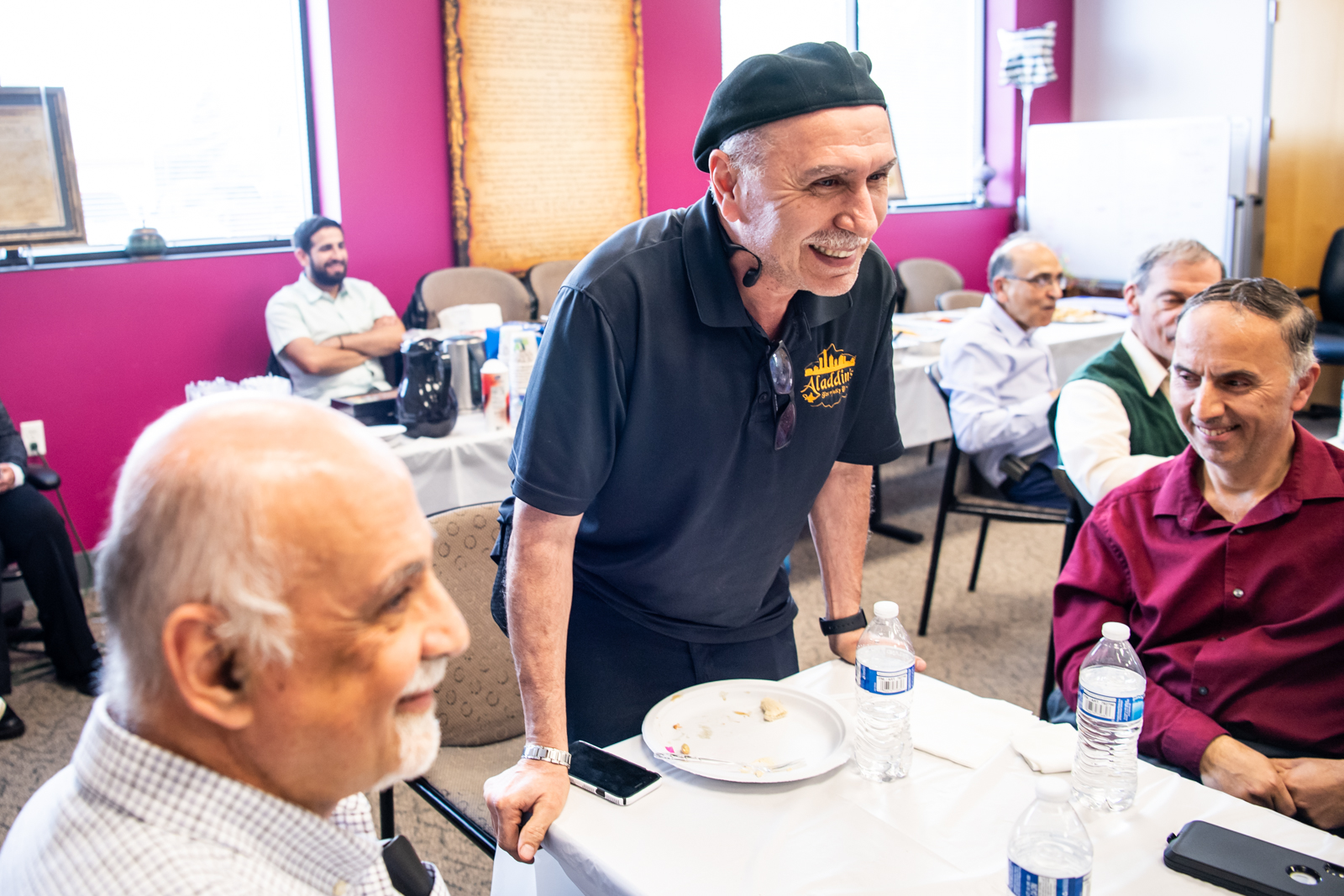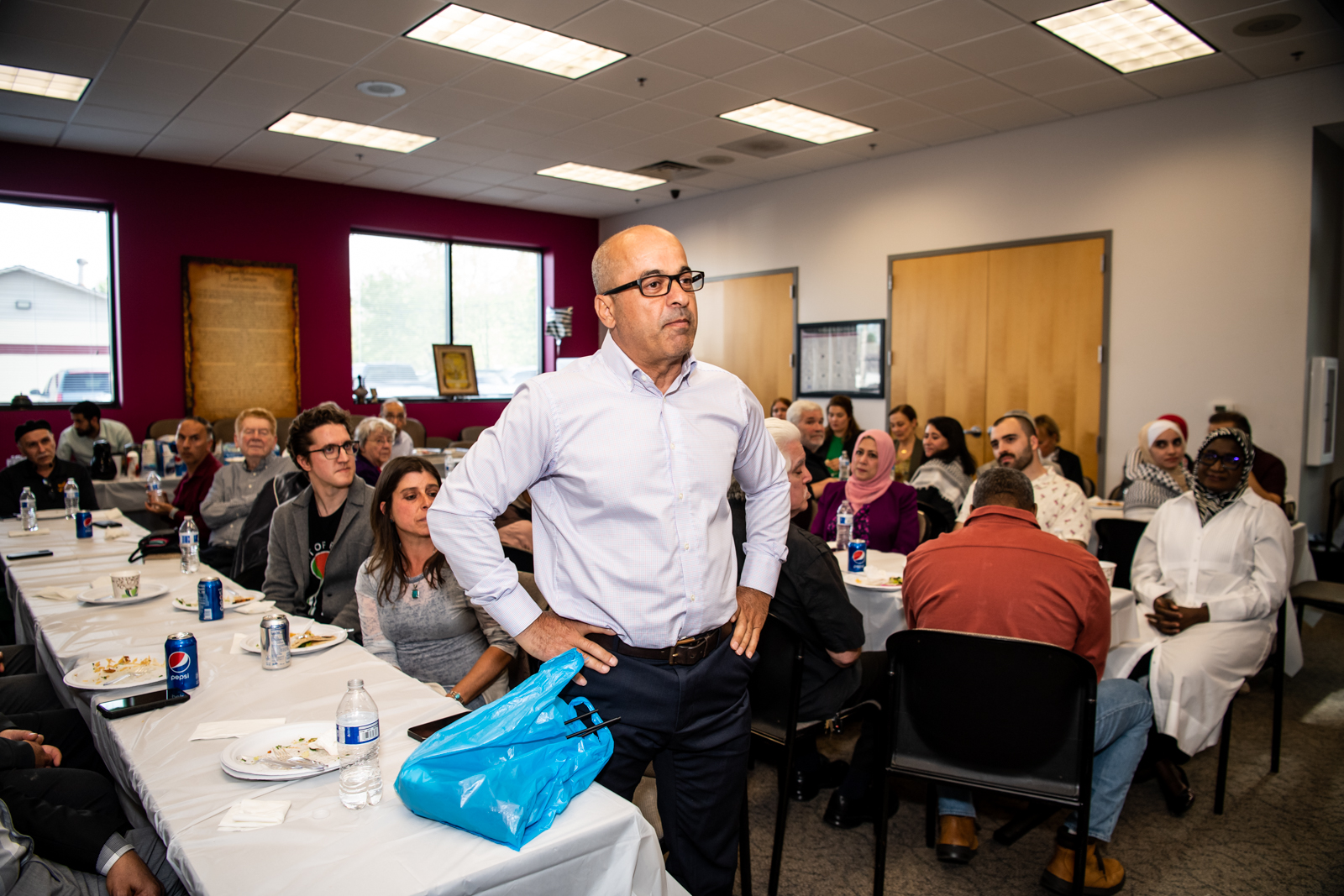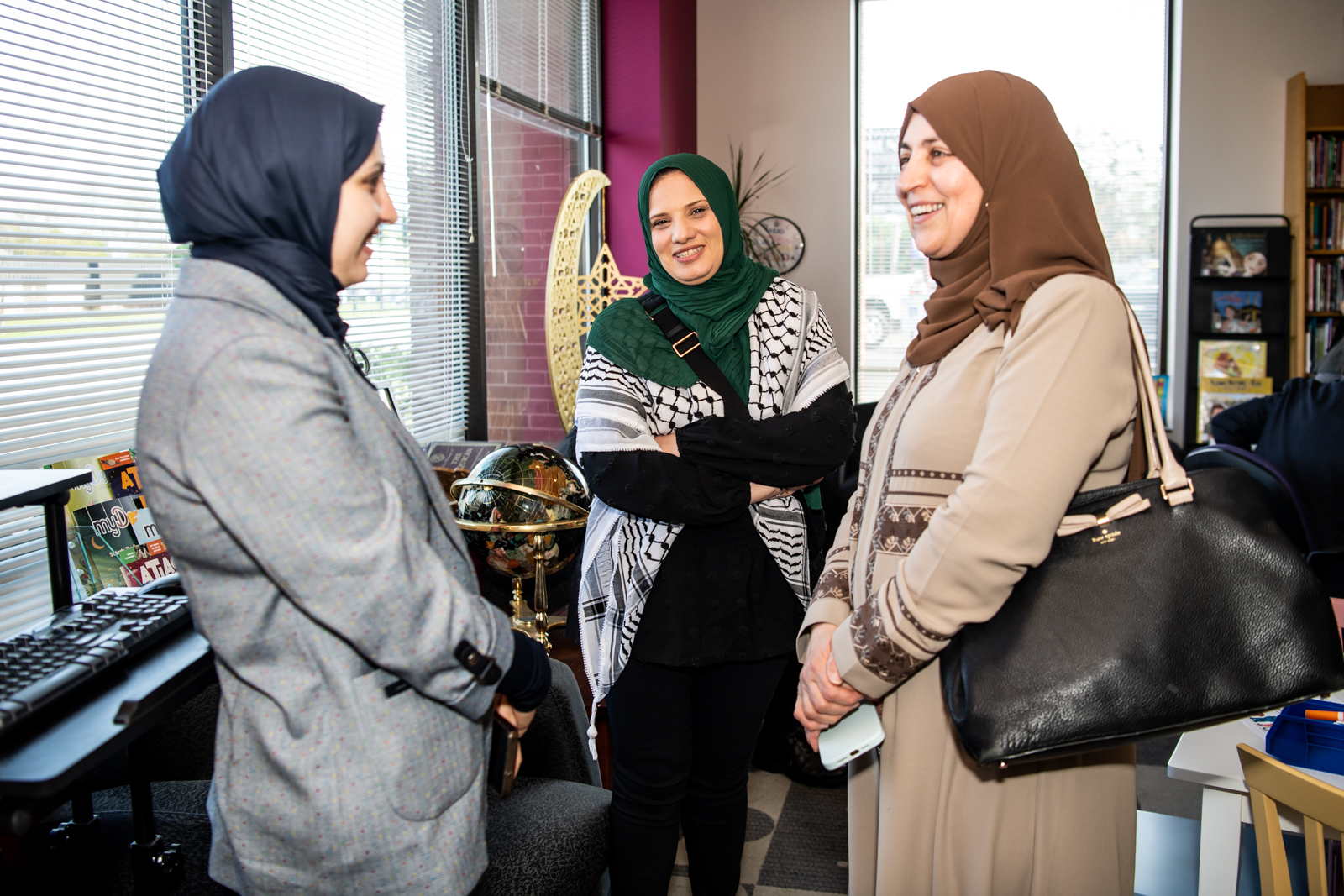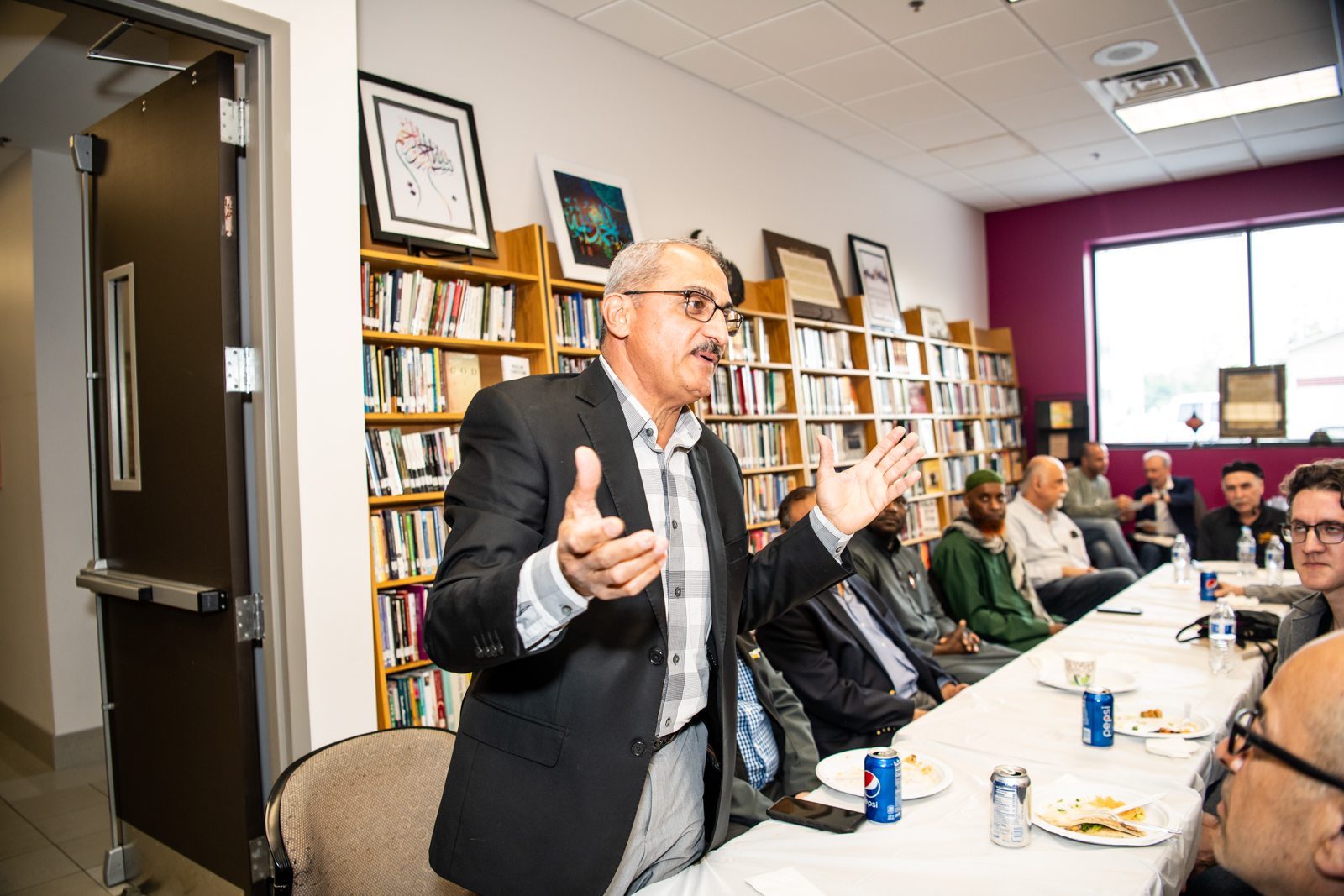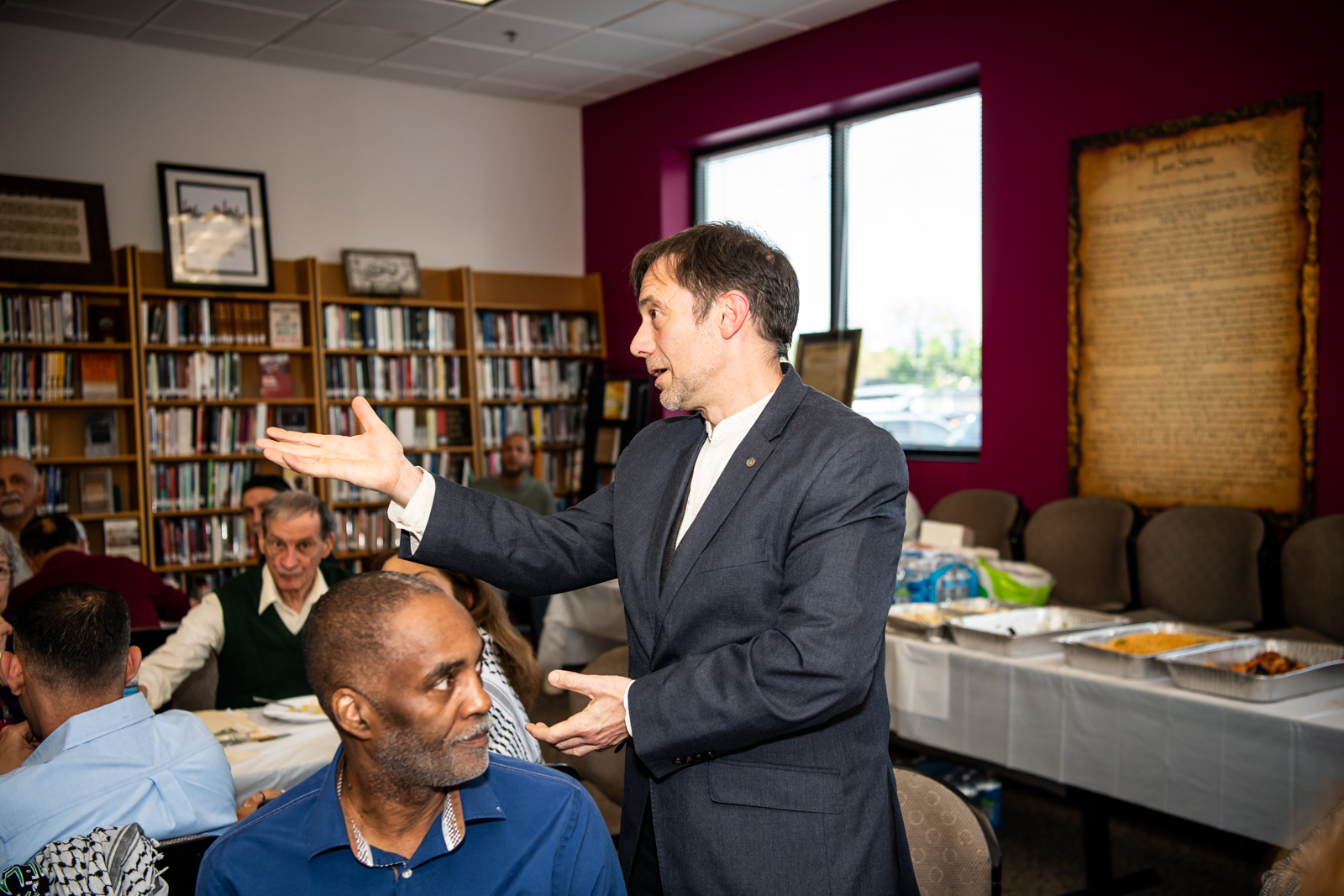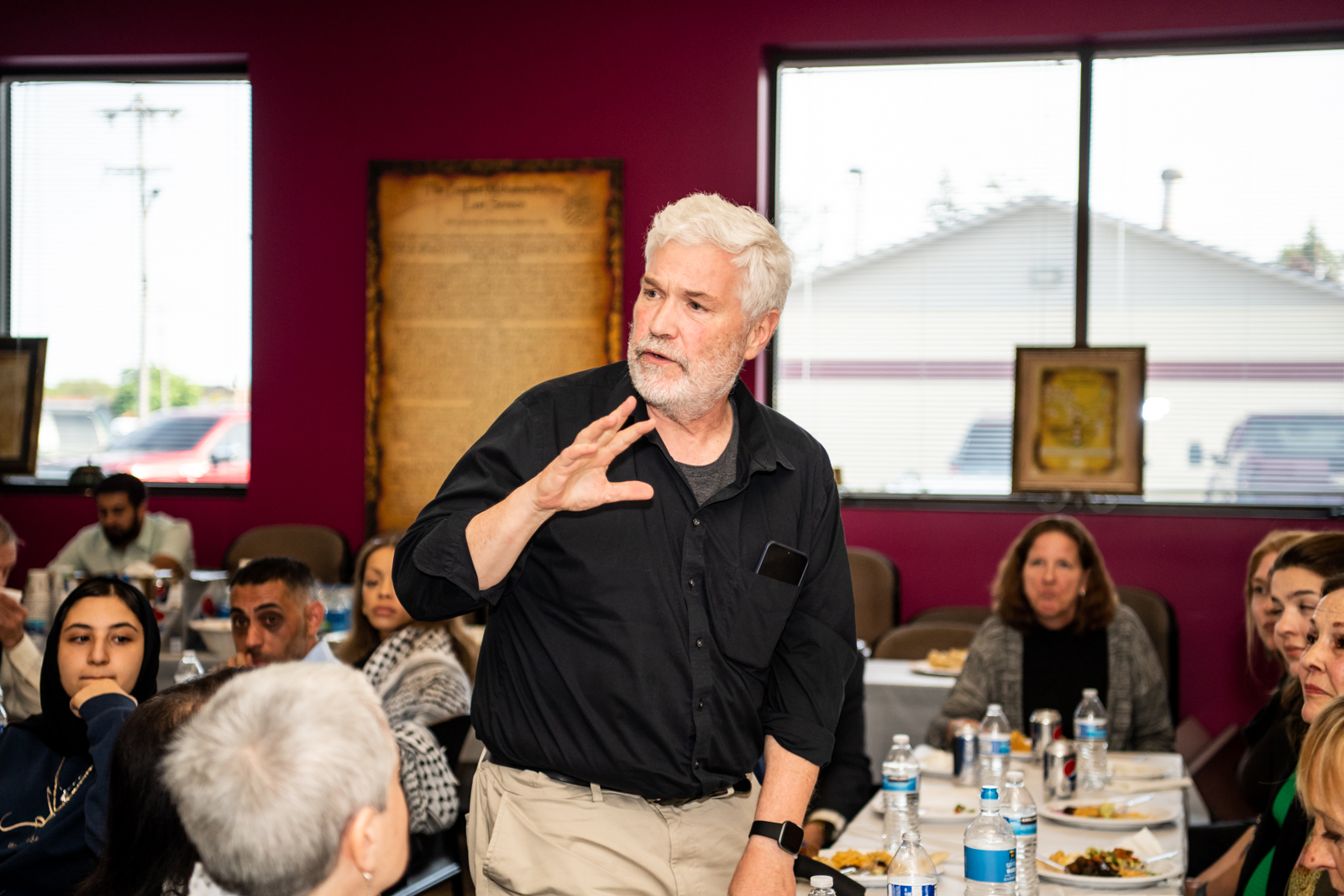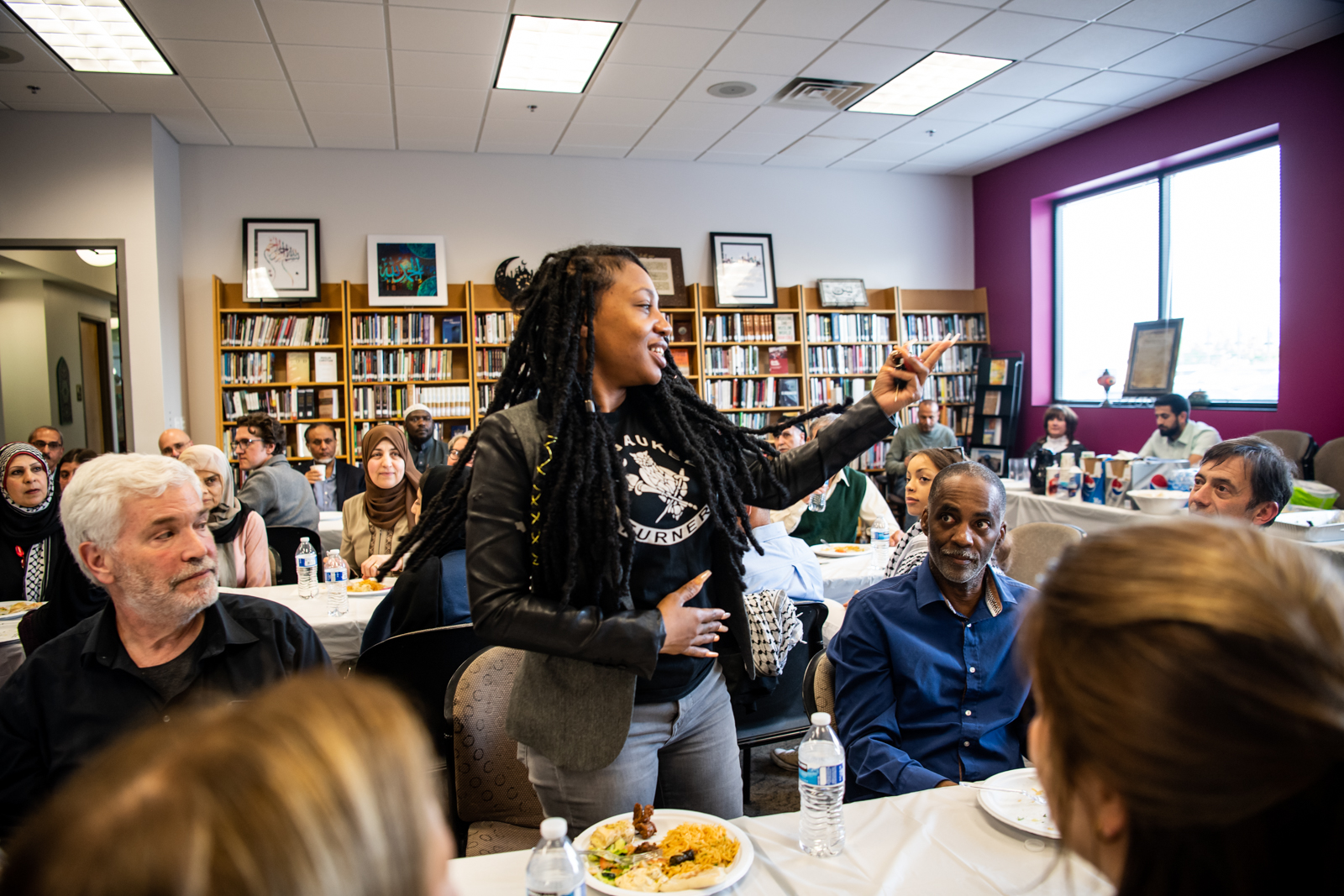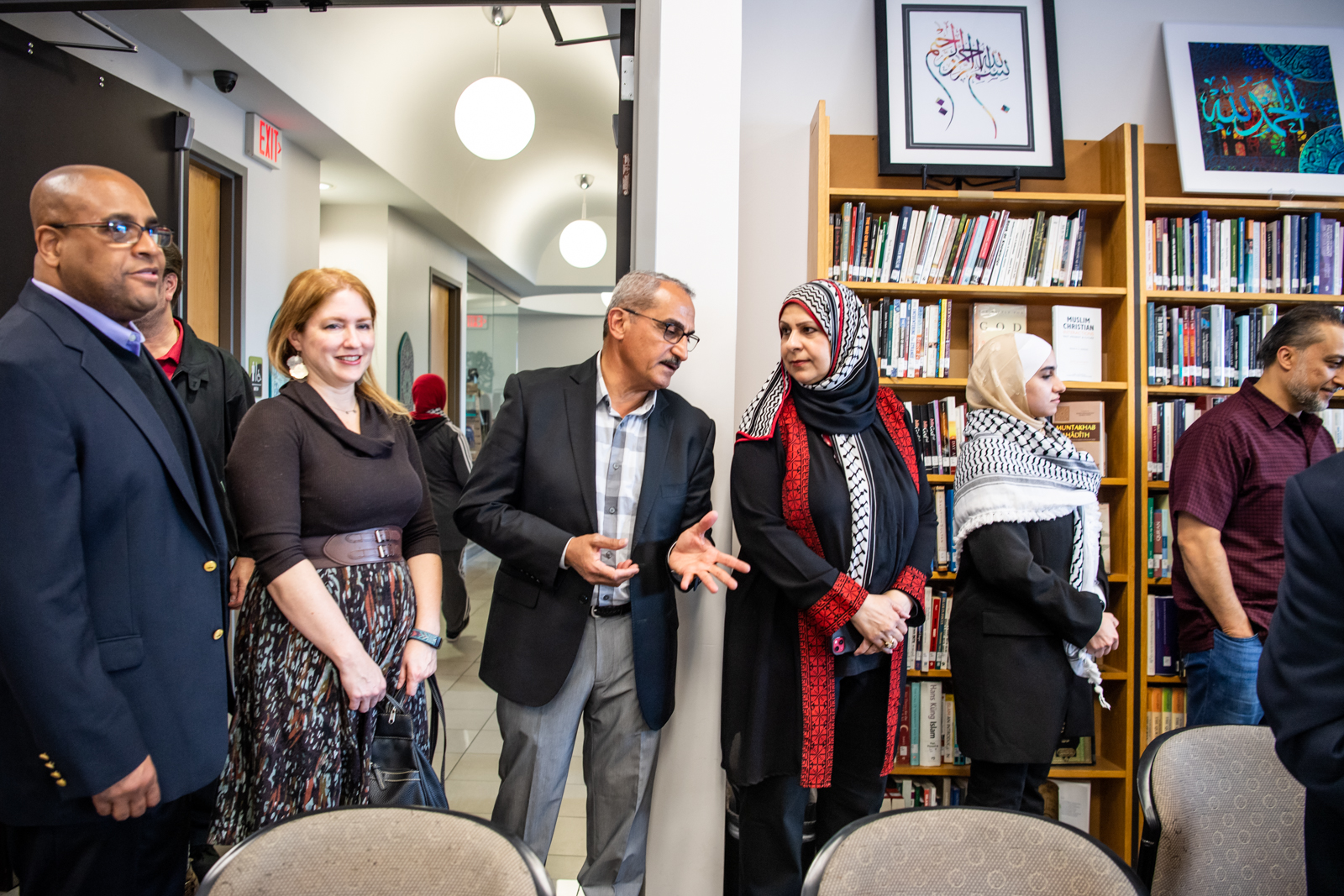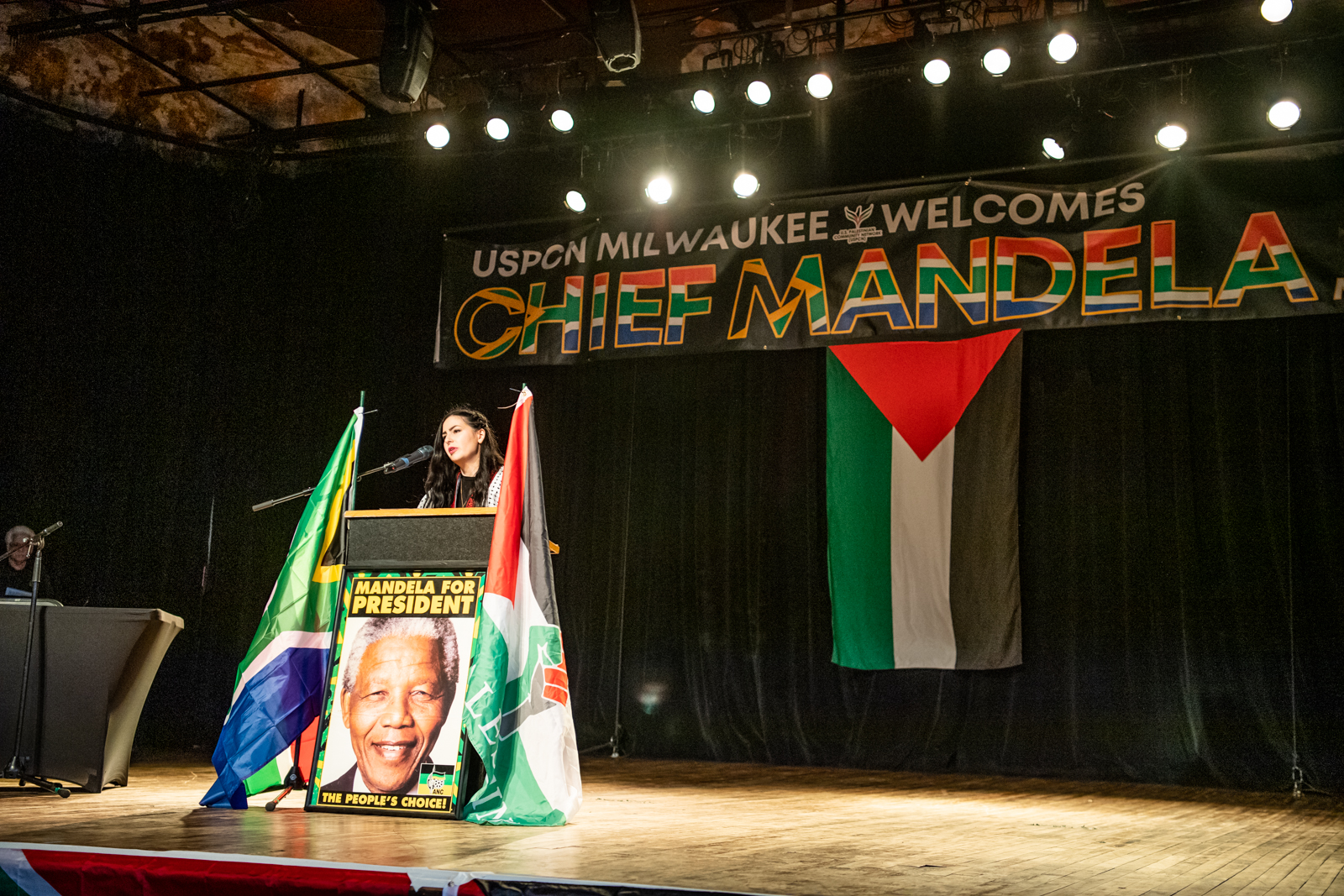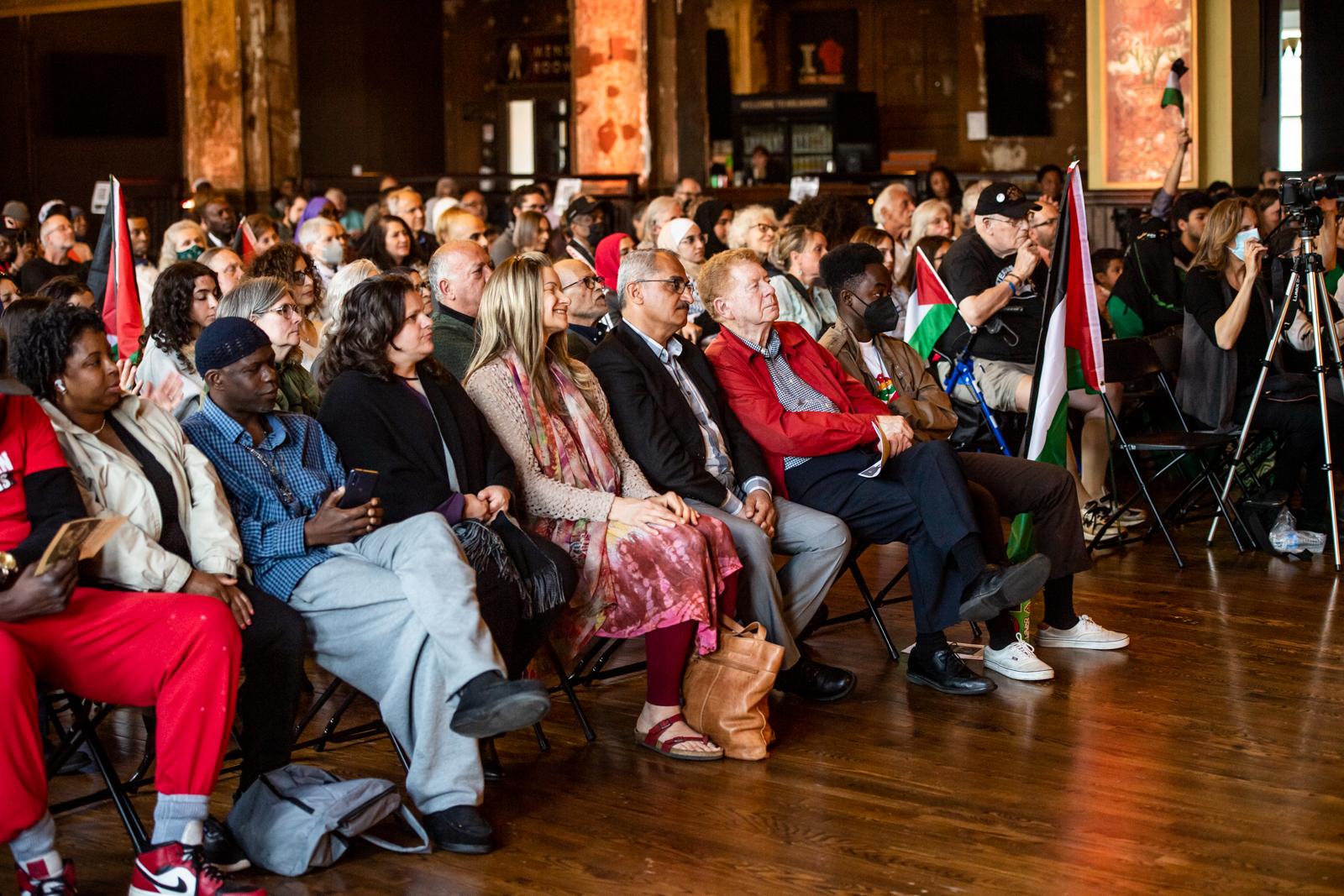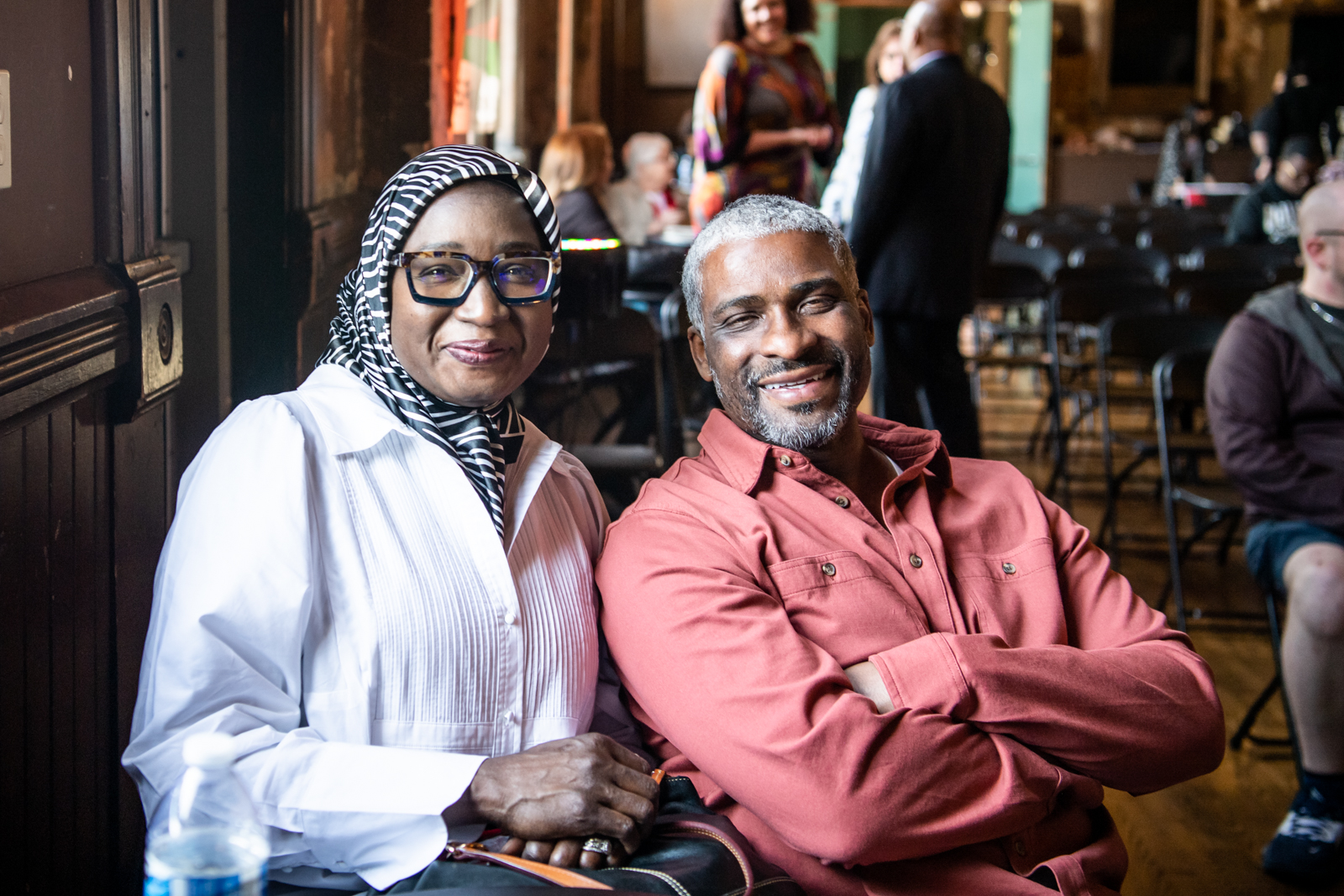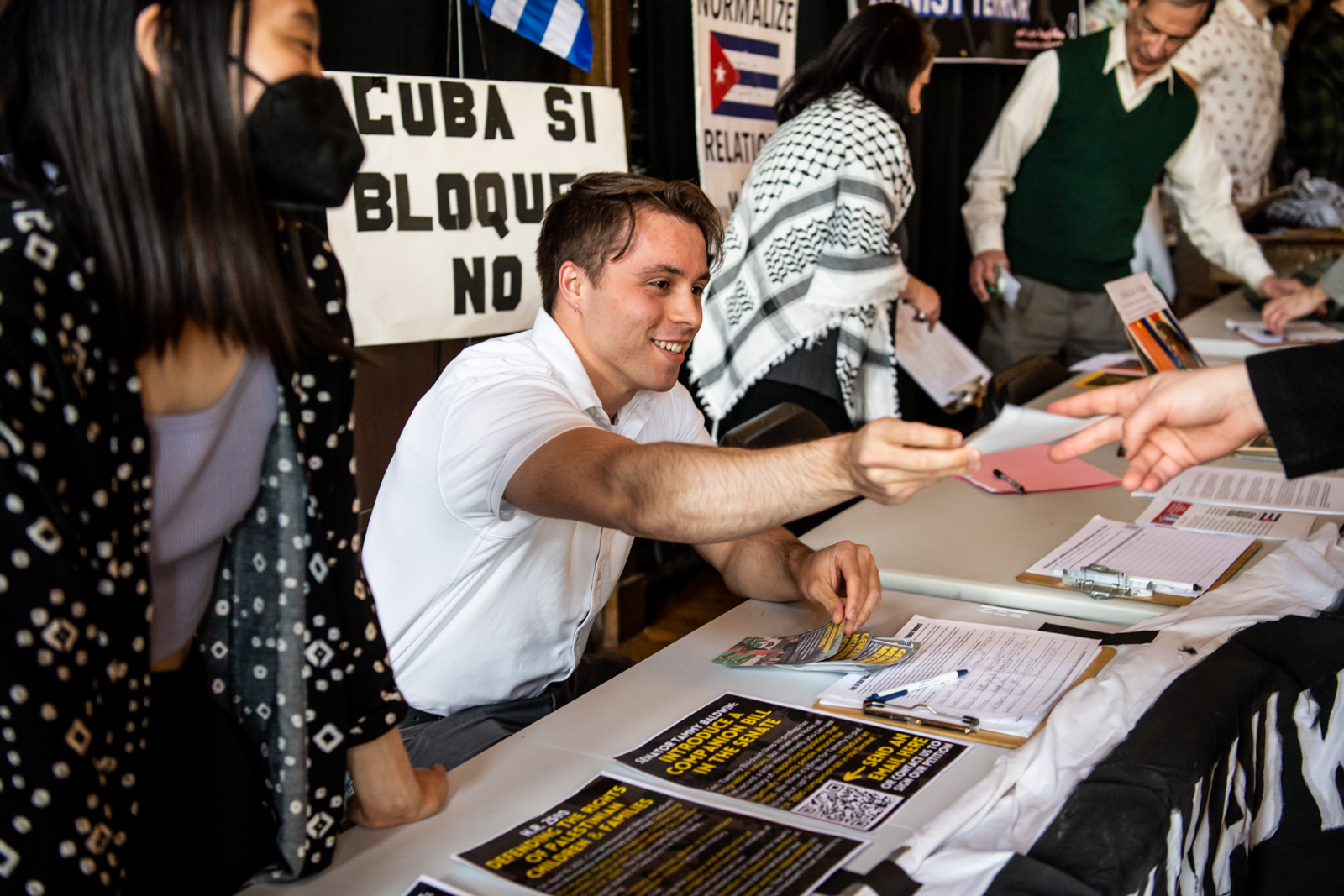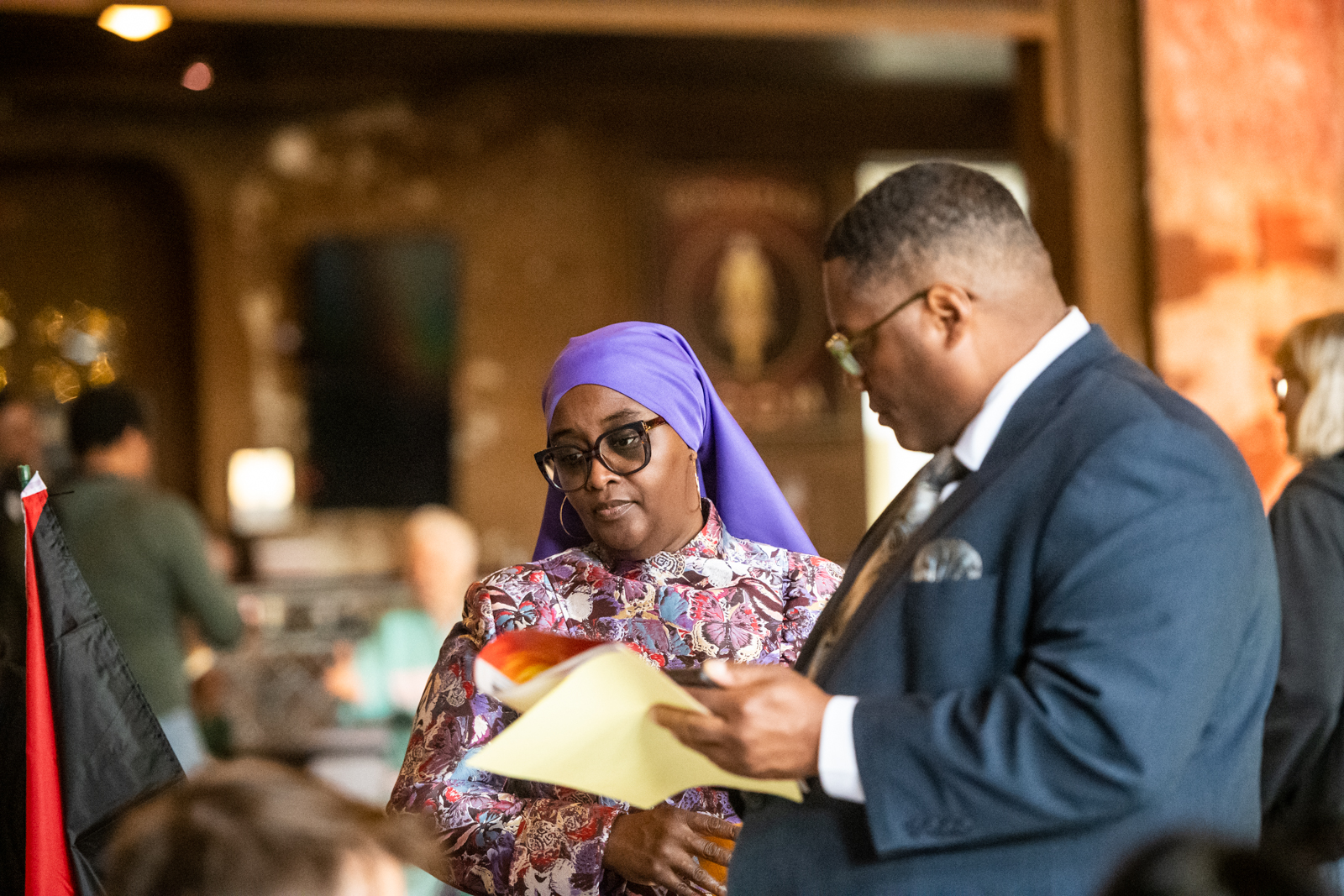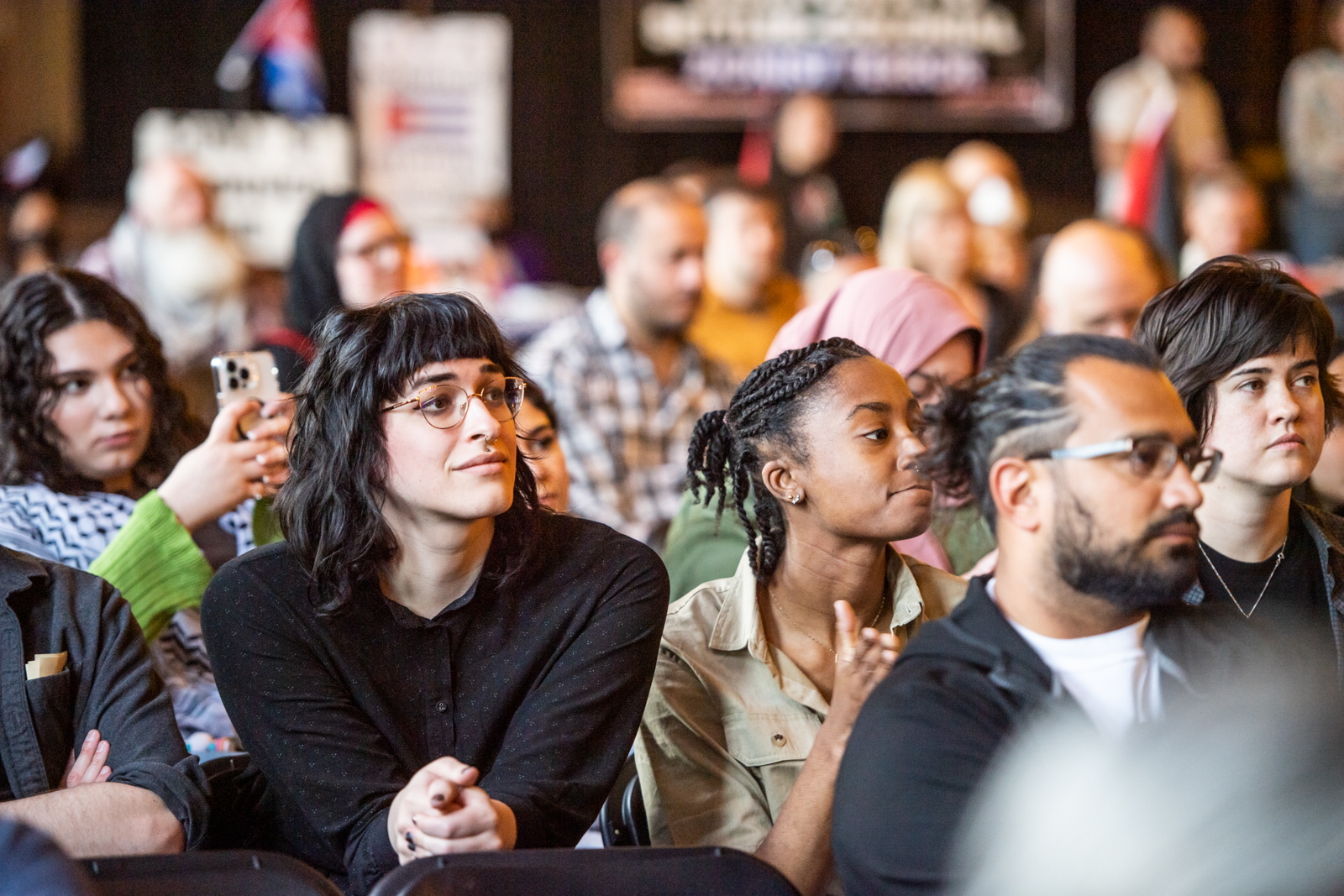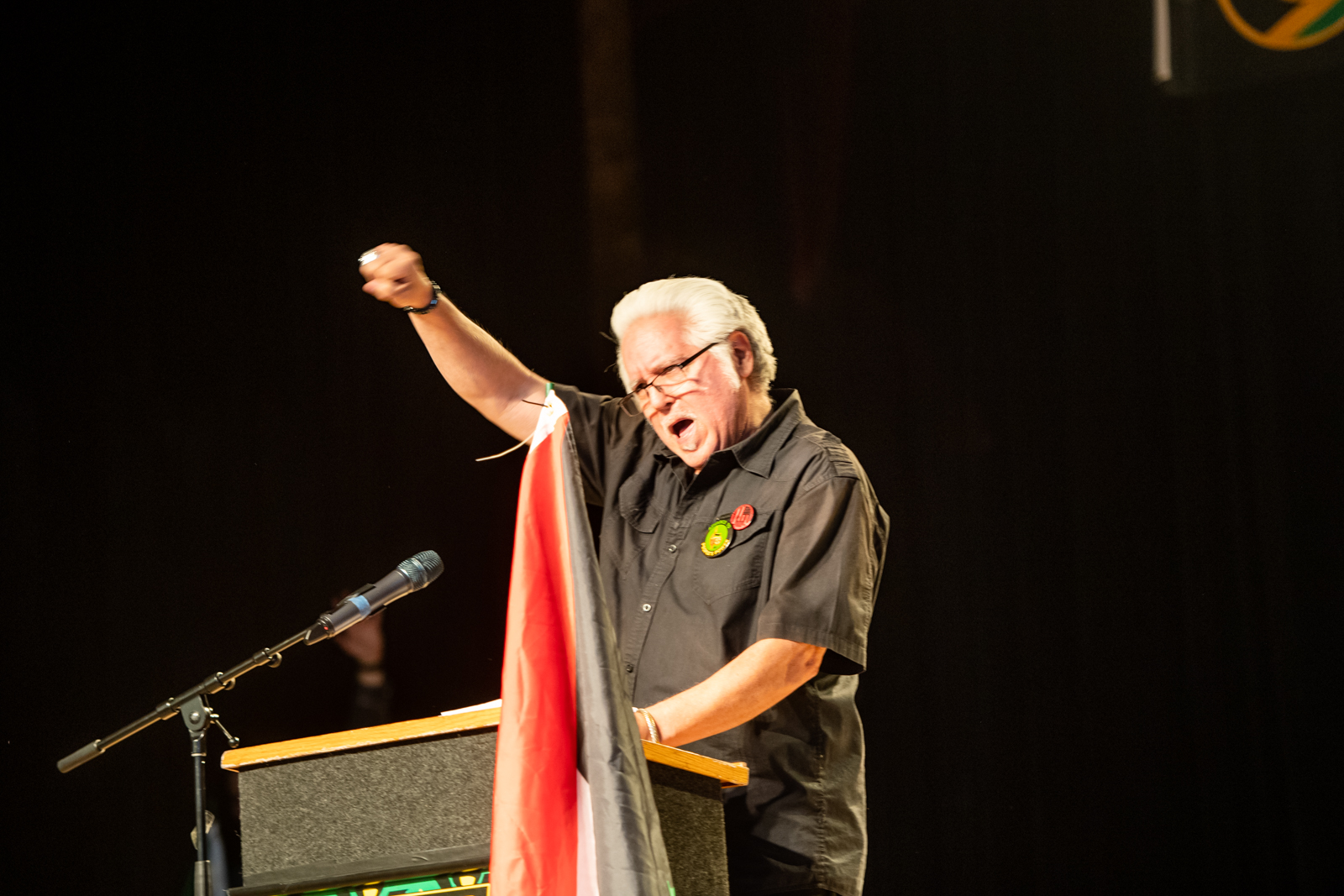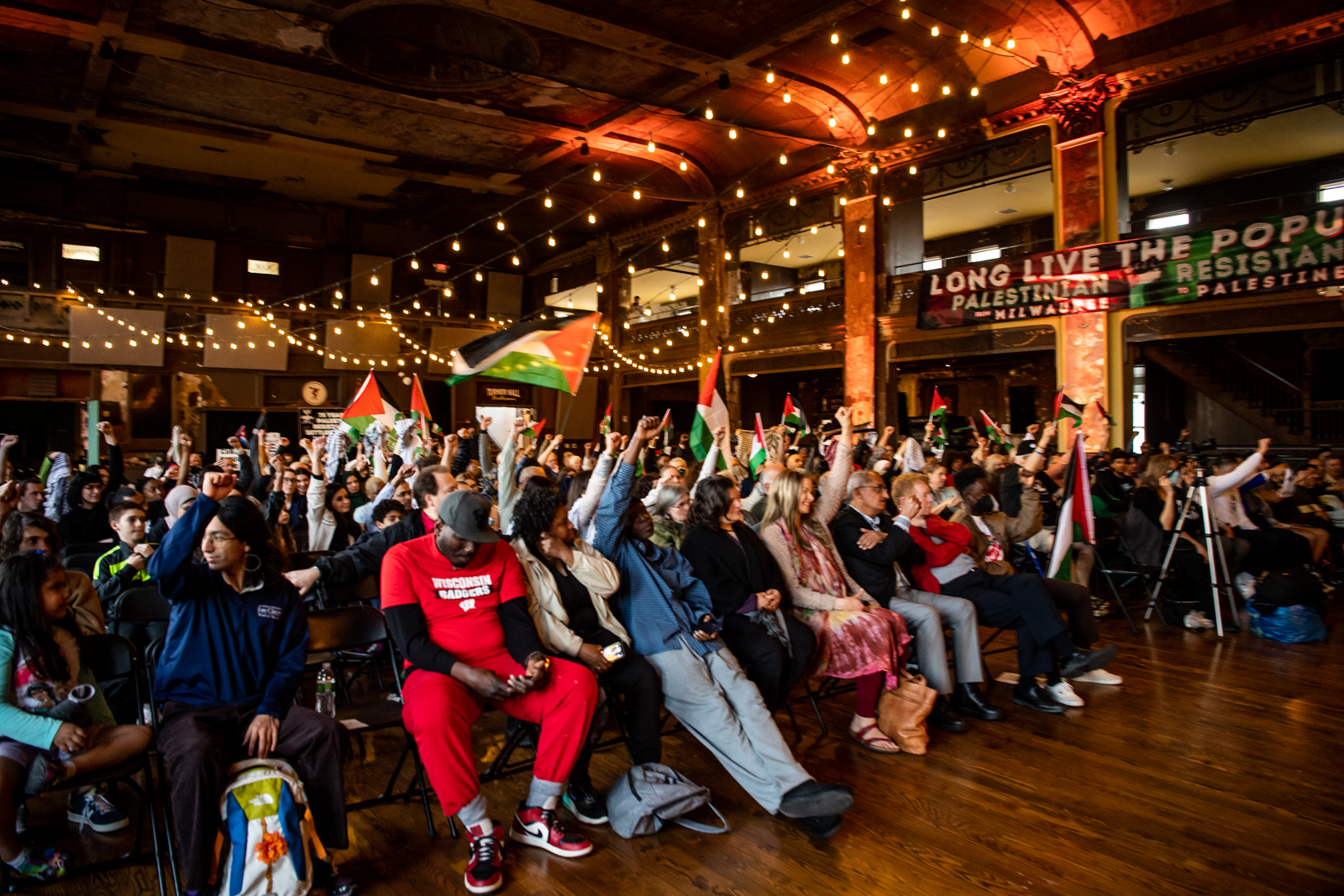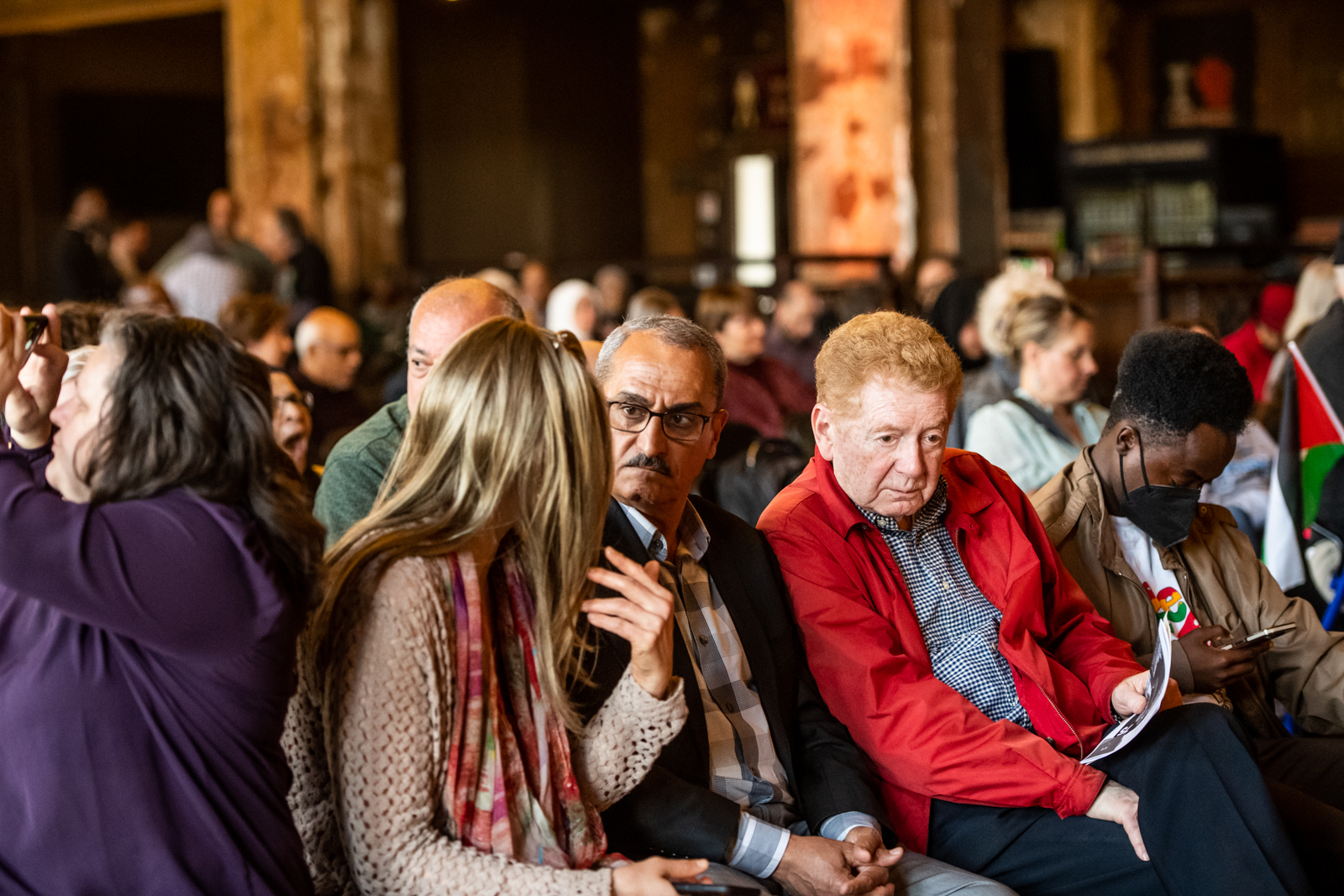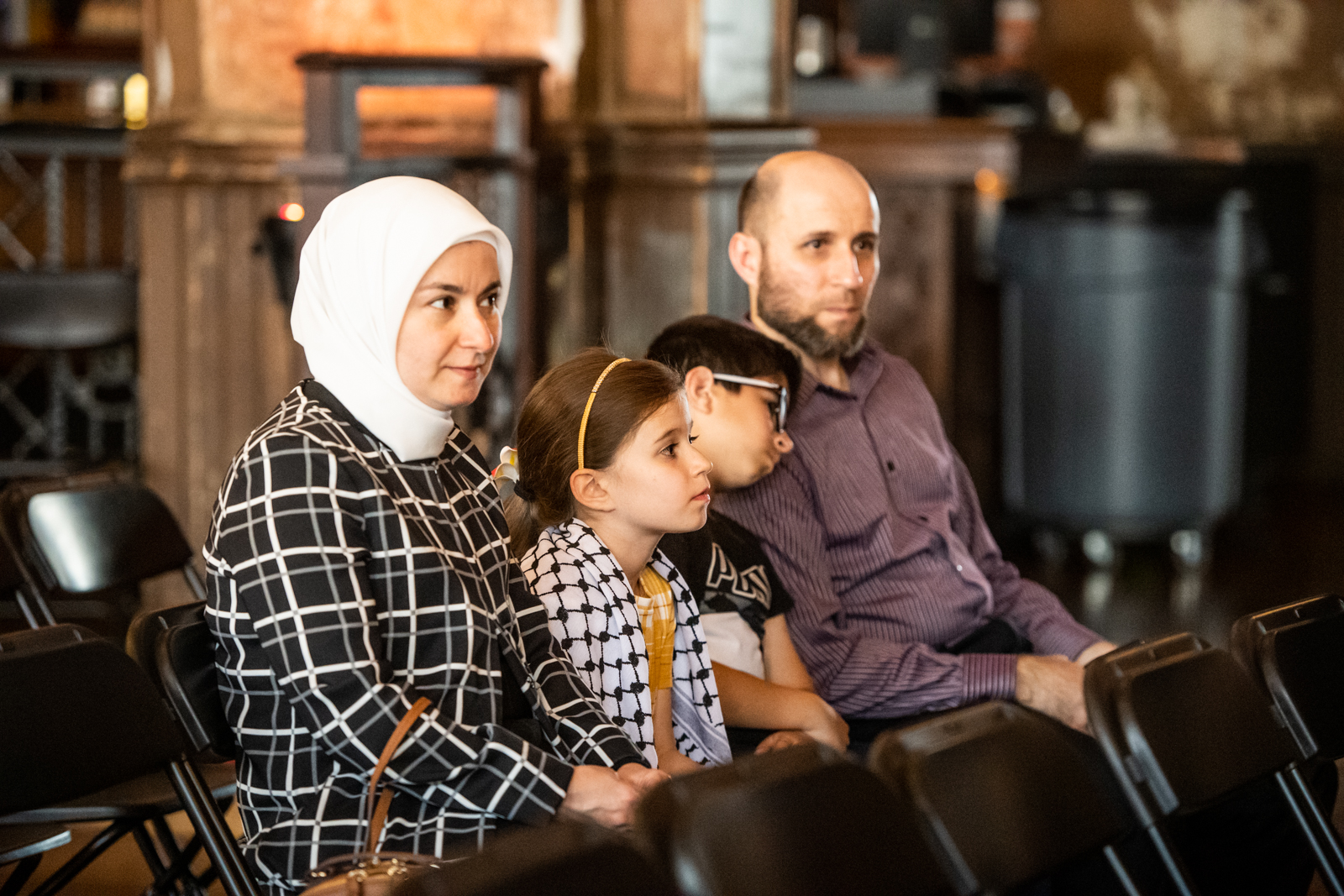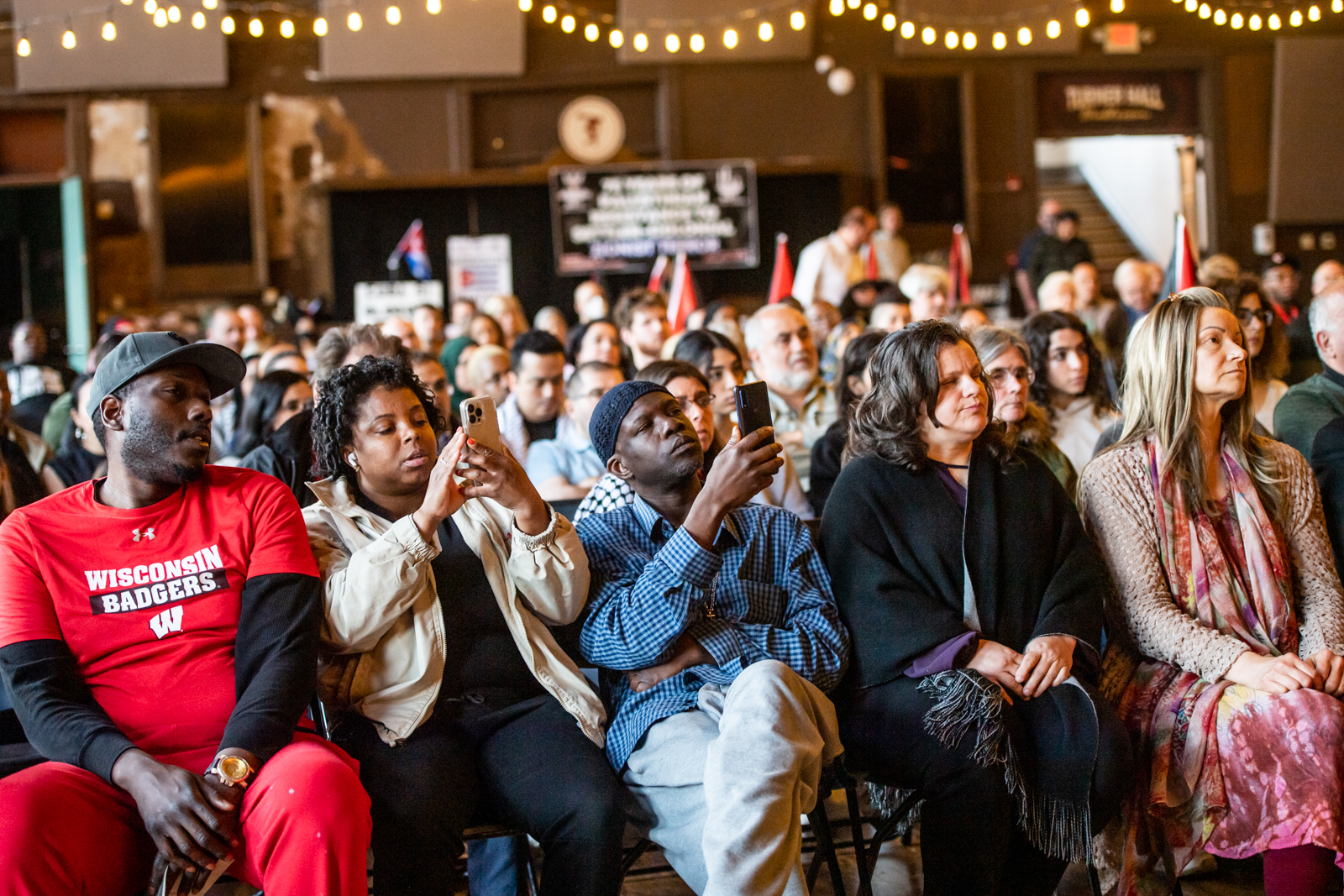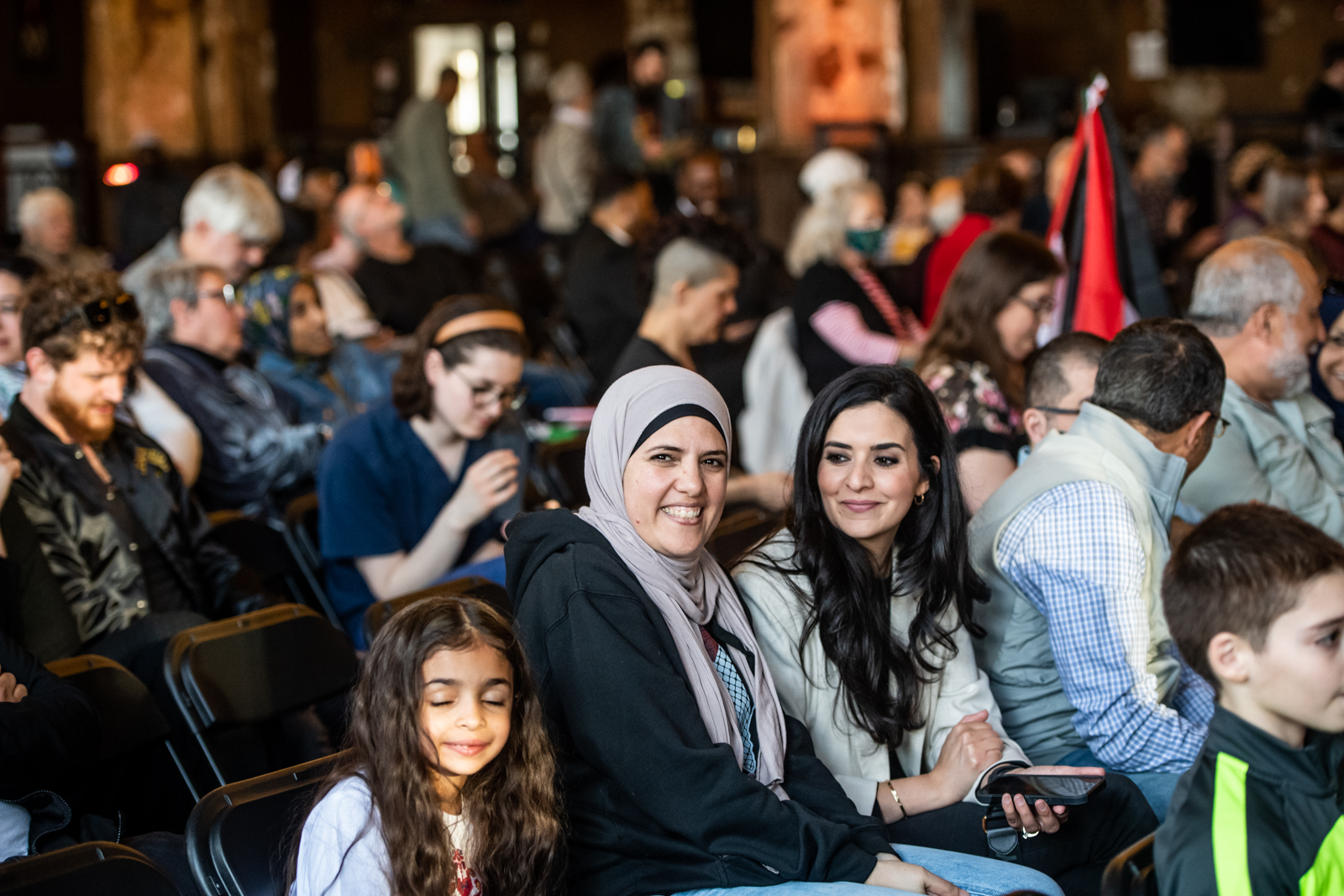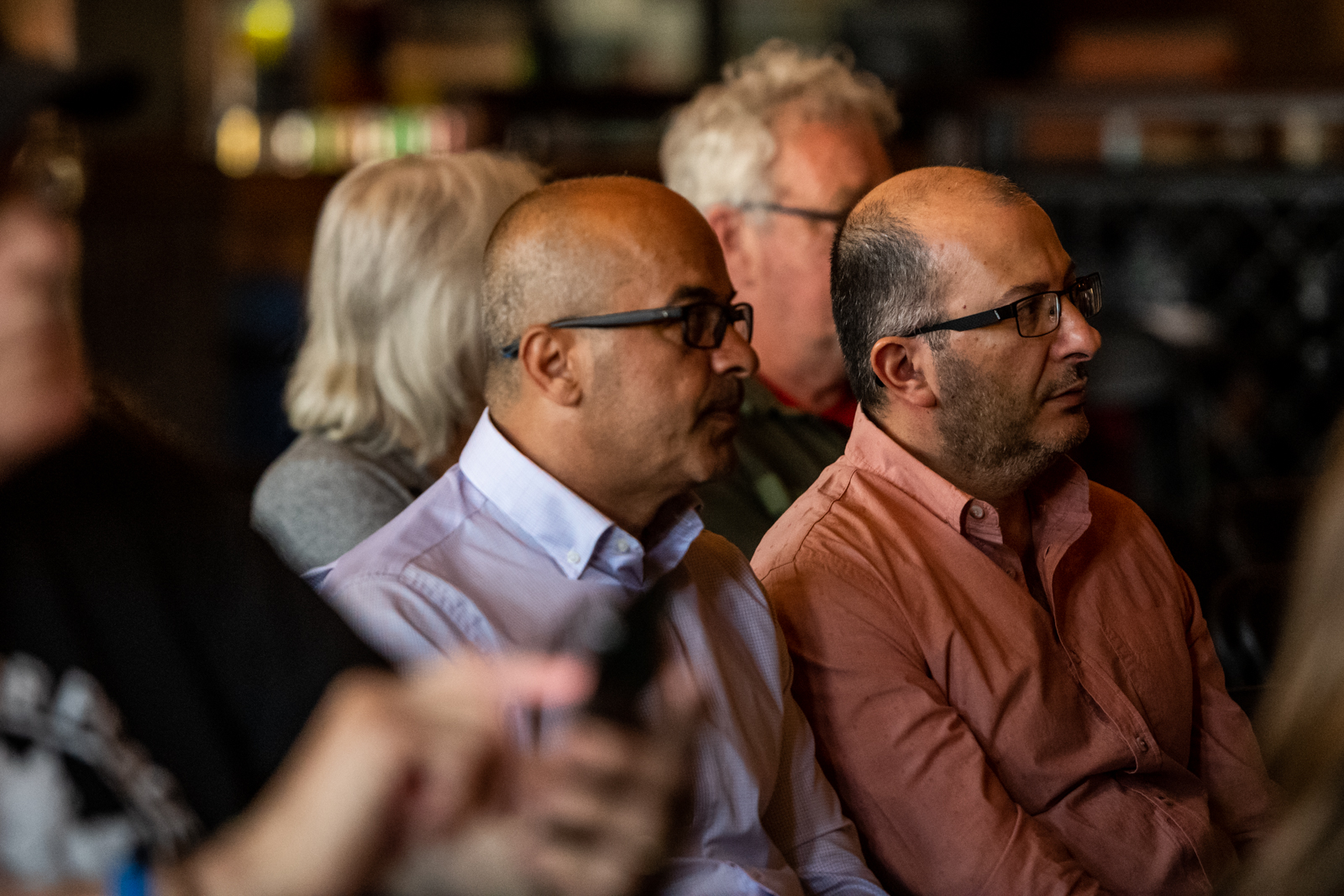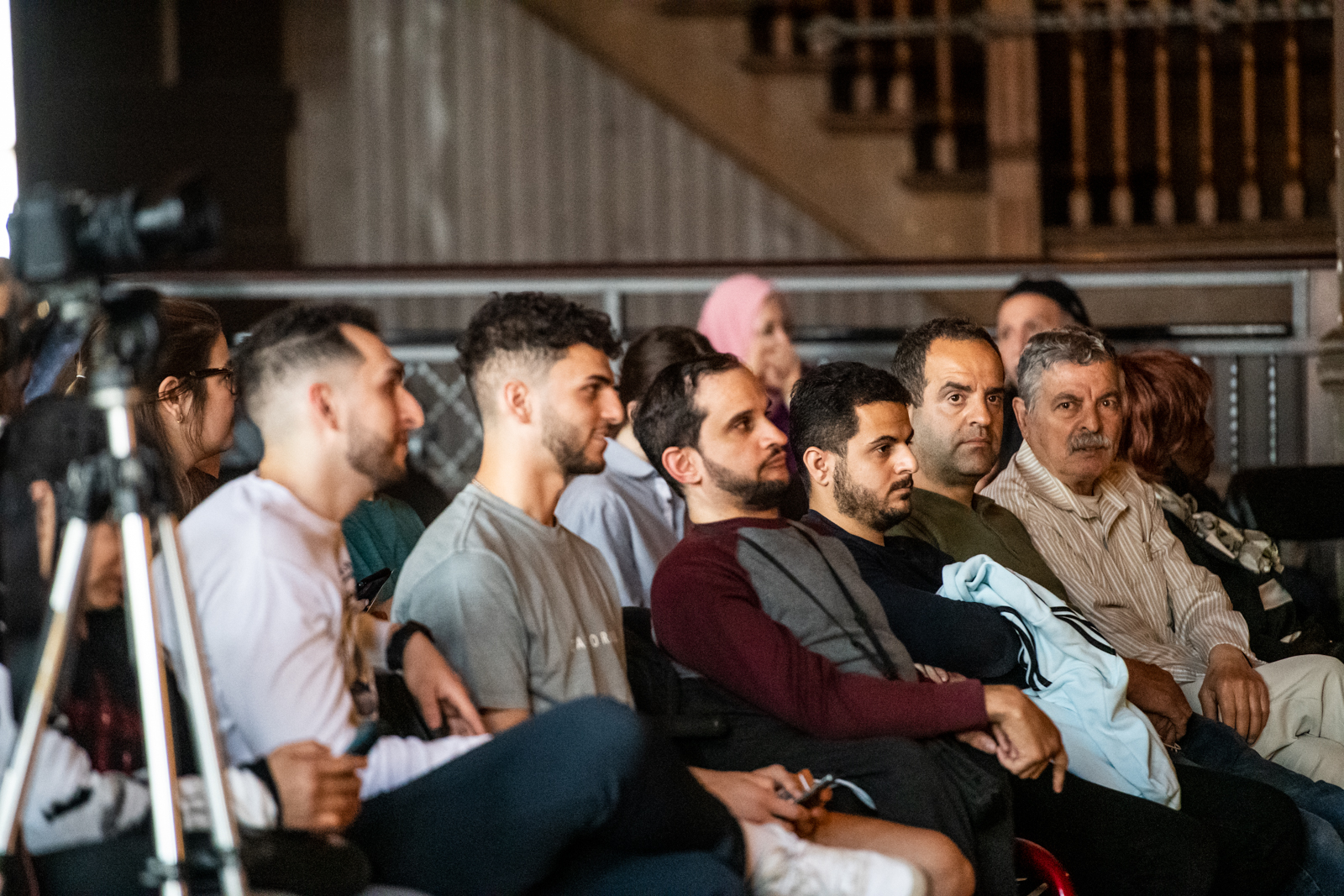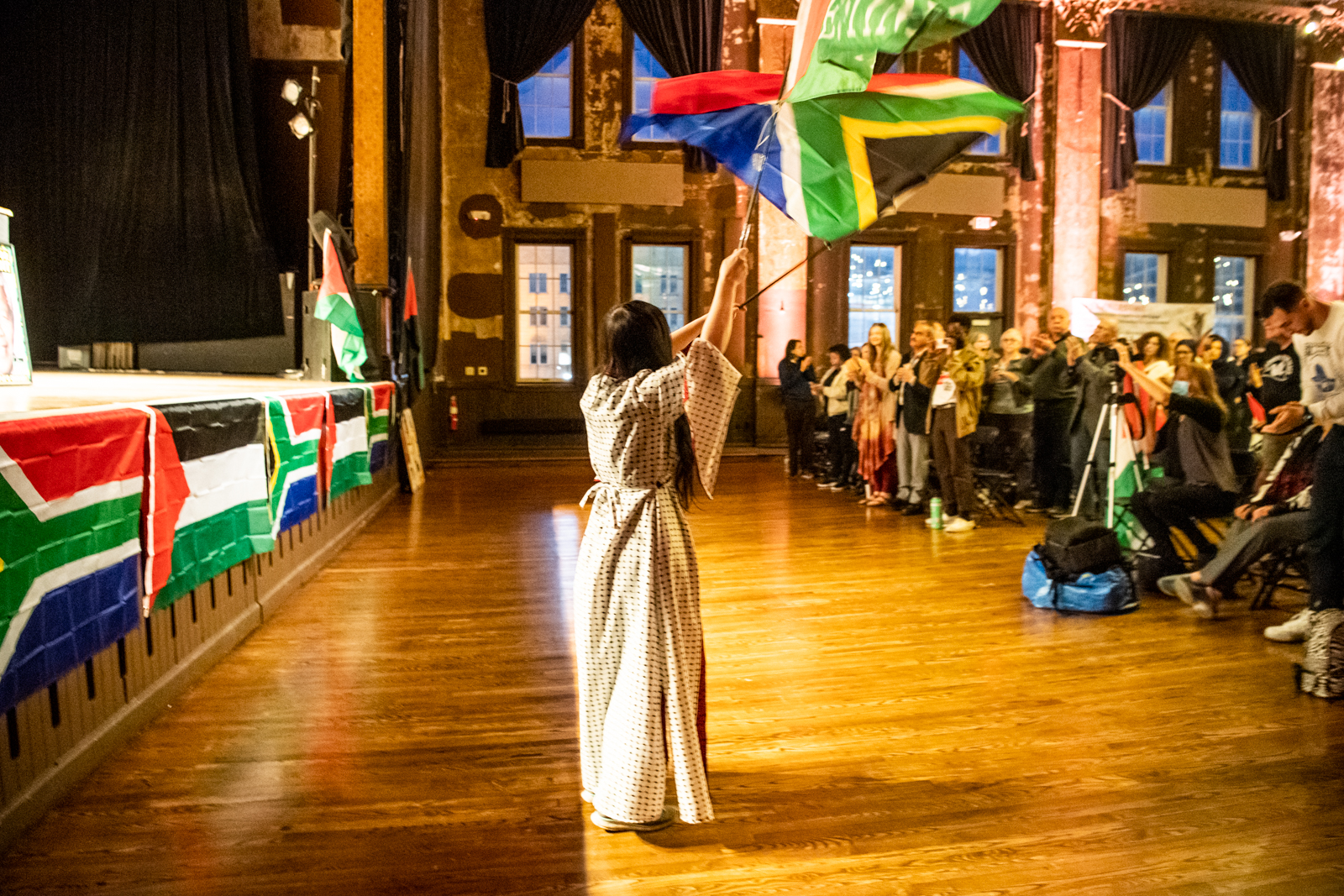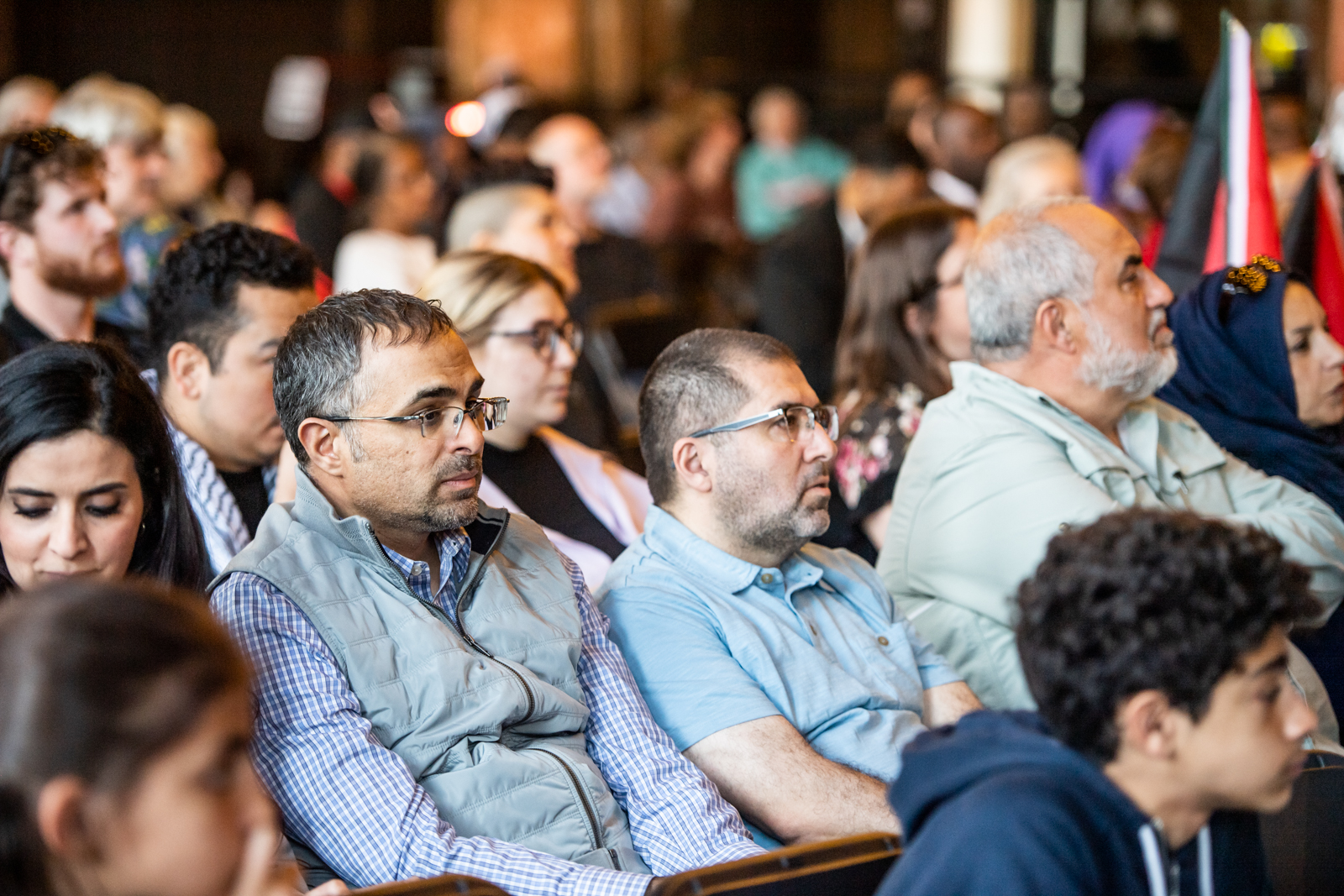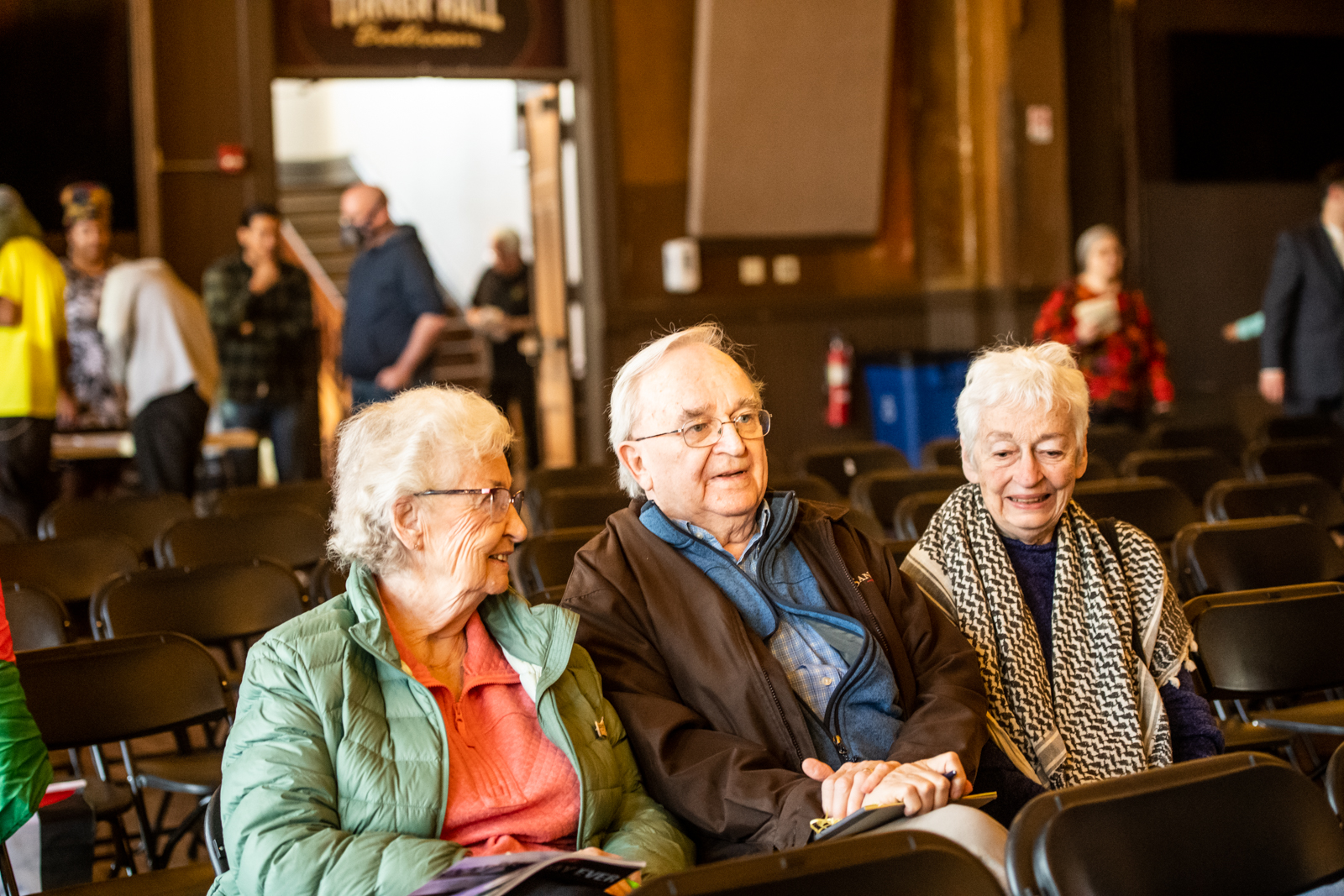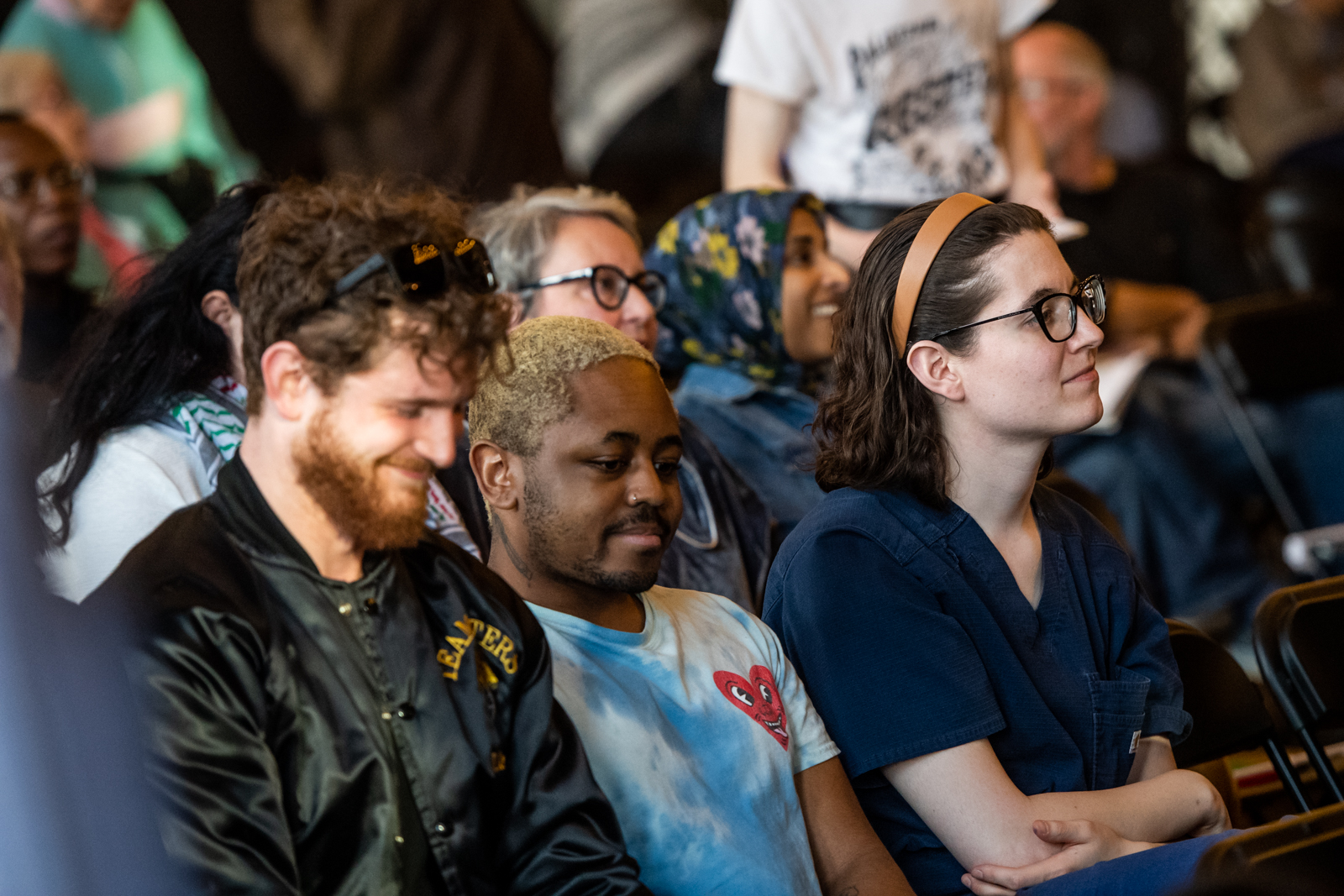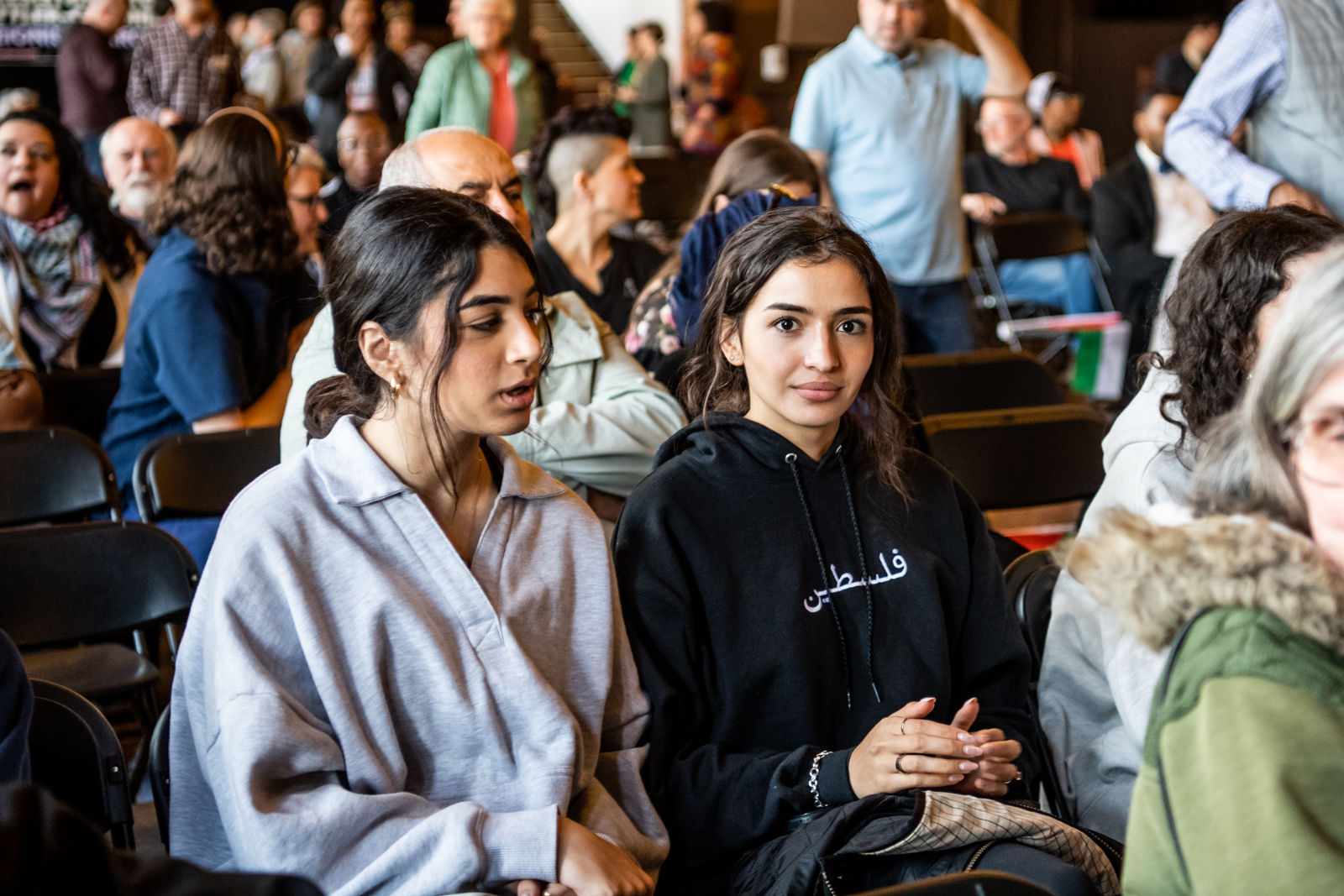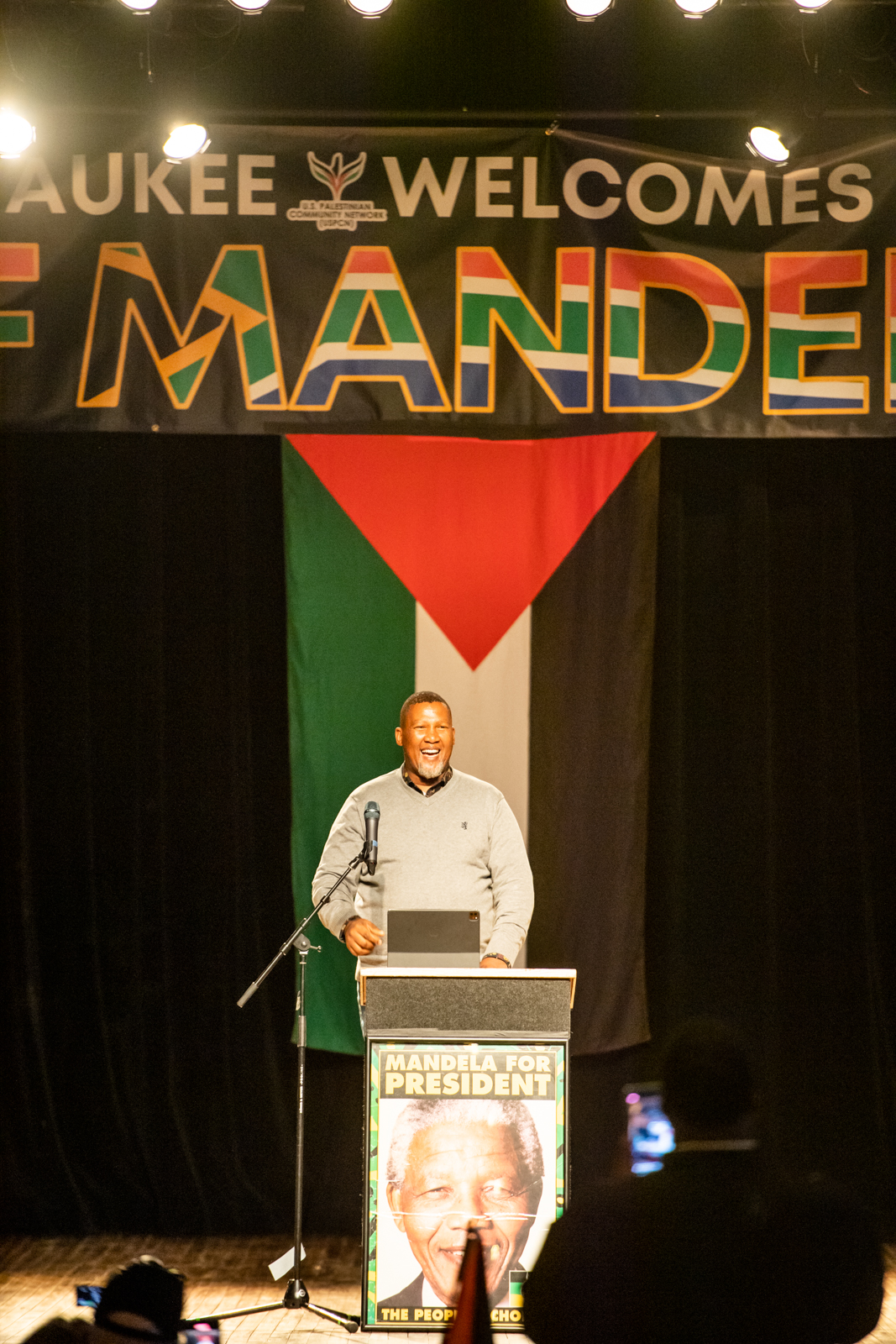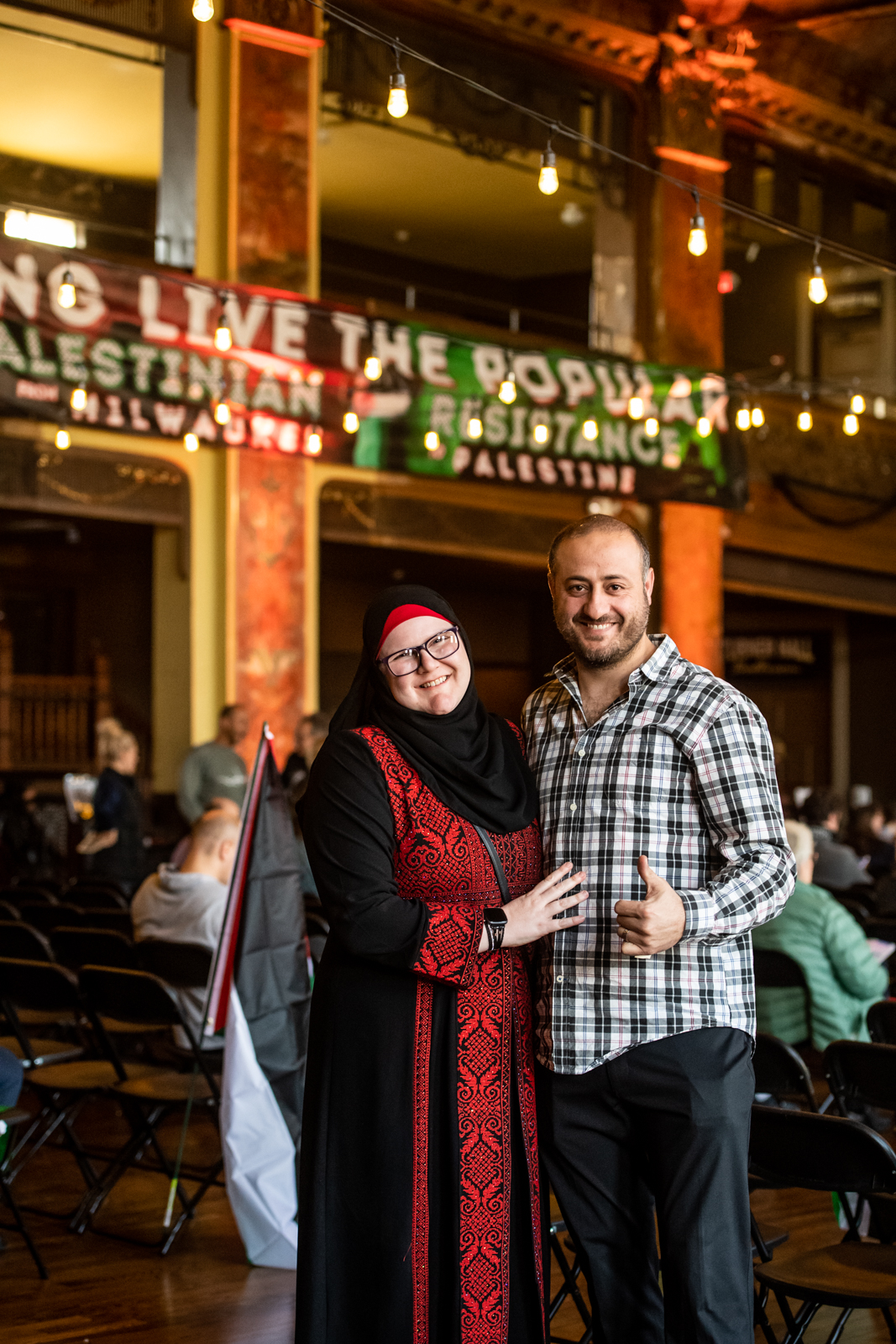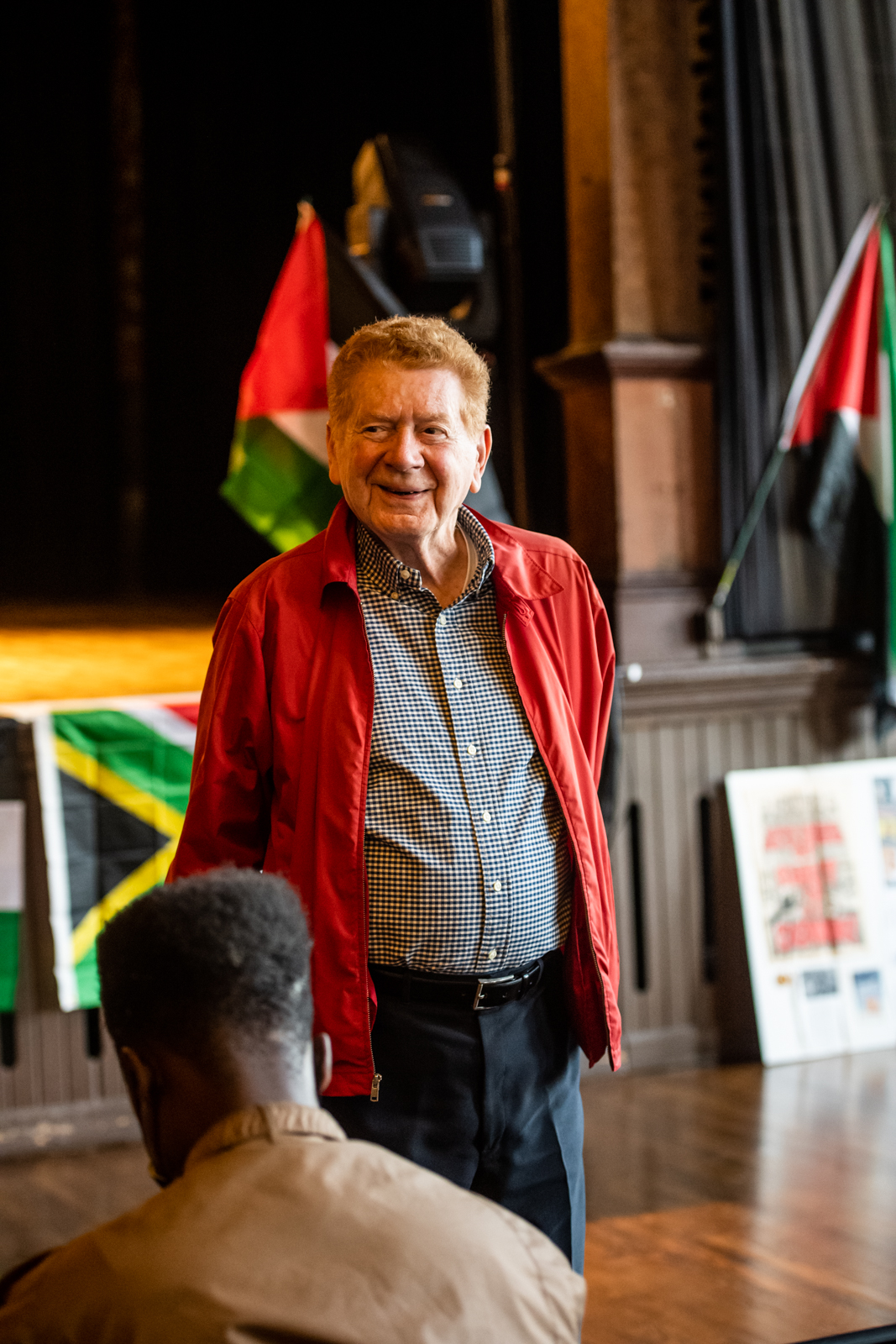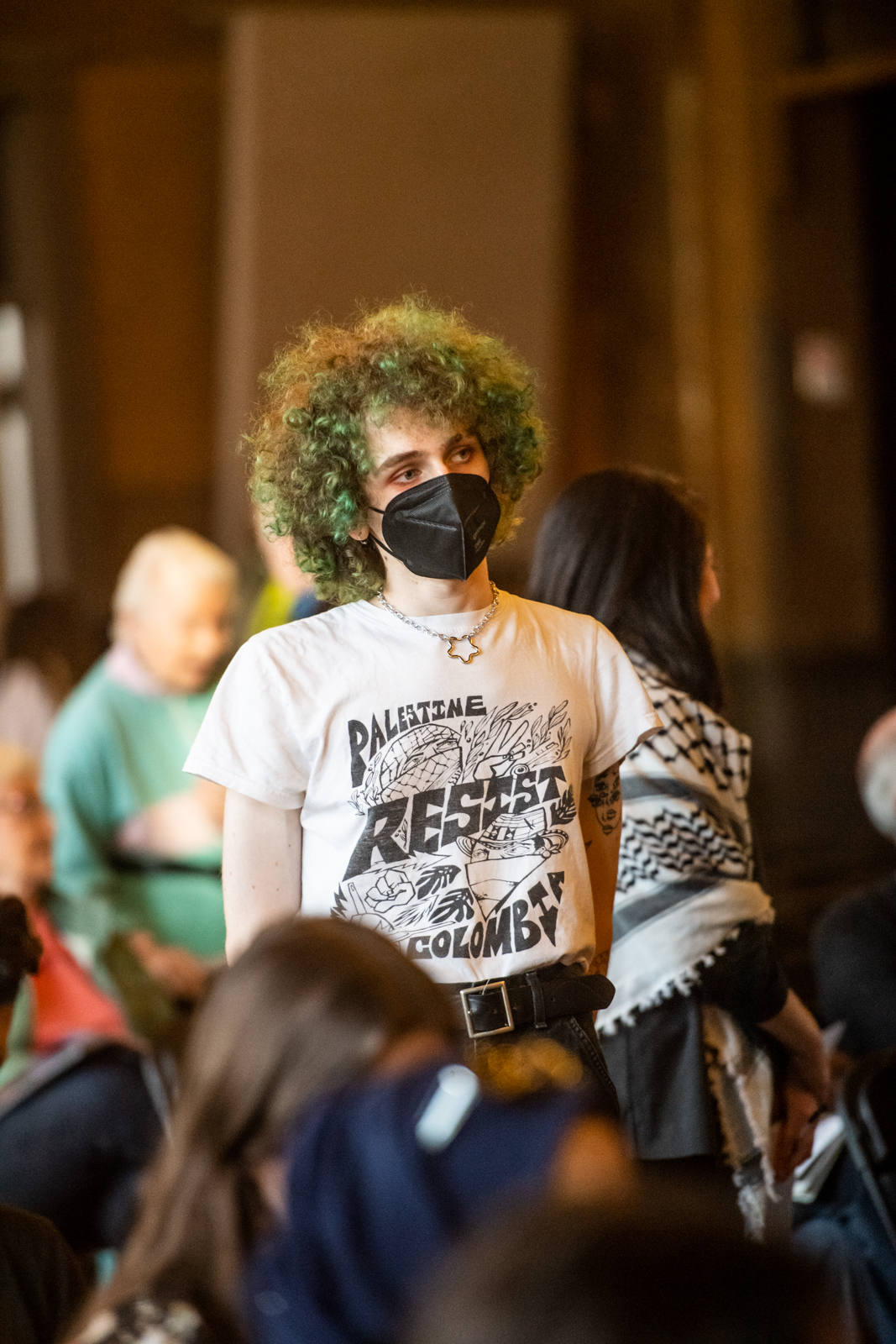 About The Author