Americans for Justice in Palestine (AJP Action) welcomes the U.S. Justice Department's announcement that the FBI will be conducting an independent investigation into the killing of Palestinian-American journalist Shireen Abu Akleh by the Israeli military.
AJP Action, along with our partners and supporters, has spent considerable energy in recent months lobbying Congress and the State Department, as well as petitioning the White House, to launch this investigation instead of taking Israel's self-exoneration at face value, and we are glad that the Biden administration has finally come around to doing the right thing.
"While we applaud this critical step to investigate Shireen's killing, justice will not be served until her killers are held accountable and face the consequences of their murderous actions," said AJP Action Executive Director Osama Abuirshaid.

"We hope that the Biden administration is committed to seeing this process all the way through. This is critical for Shireen's family, but also for the sake of all journalists who are targeted by oppressive governments to know they won't be allowed to get away with it."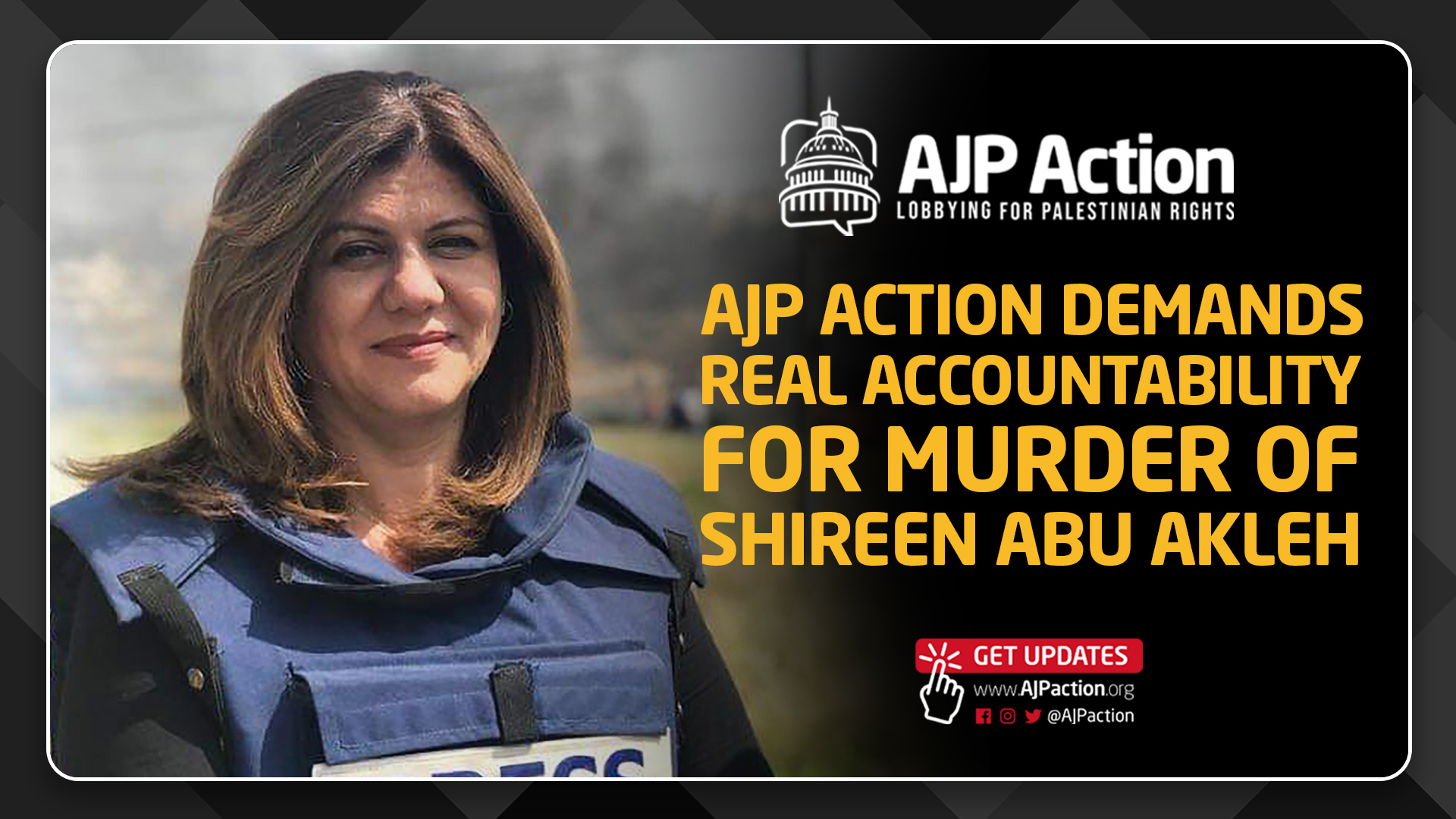 Shortly after the FBI investigation was announced, the Israeli government indicated that it will not cooperate with this investigation. Israel has a lengthy history of refusing cooperation in investigations of its crimes by independent actors–a practice aimed at covering up the atrocities that have become routine against Palestinians.
"It is simply unacceptable that Israel gets billions of our tax dollars every year and then refuses to cooperate with U.S. investigations into the killing of American citizens," said AJP Action Advocacy Director Ayah Ziyadeh, adding: "It is time to end U.S. funding for the Israeli military until Israel complies with U.S. and international law and respects the basic human rights of Palestinians."
The announcement of an FBI-led investigation is a step in the right direction, however, our work doesn't end here. We are deeply committed to continuing to pressure our government until Israel is held responsible for its crime and justice is served.
Sincerely,
Americans for Justice in Palestine Action
AJP Action, an affiliate of American Muslims for Palestine (AMP), is a 501(c)(4) nonprofit organization lobbying for legislation that supports the human rights of the Palestinian people.
FOLLOW US ON SOCIAL MEDIA: FACEBOOK • TWITTER • INSTAGRAM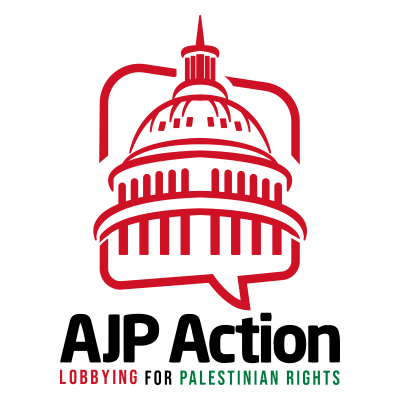 Donate Here
Americans for Justice in Palestine Action
6404 Seven Corners Place, Ste N, Falls Church, Virginia 22044
Questions?
Email us at
info@ajpaction.org
or call
(703) 534-1904