During the 2014 Israeli assault on the Gaza Strip, 142 Palestinian families lost three or more members. Some of the families were wiped out entirely.

The #ObliteratedFamilies project tells the stories of some of these families, their loved ones who were killed and those left behind.
"She carried me in her arms from al-Abbasiyye"
Siyam family, Rafah
13 people killed
July 21, 2014
Obliterated. Her family was obliterated. Little Mayar, a noisy rascal of a girl, runs back and forth through the guest room, harassing the goats, sometimes aggressively demanding affection and attention from her grandparents Makhrous and Dalal, sometimes being a cutie and posing for the camera. She understands only to some degree what happened in 2014. She lost her parents, and her only sibling, 5-year-old Moin.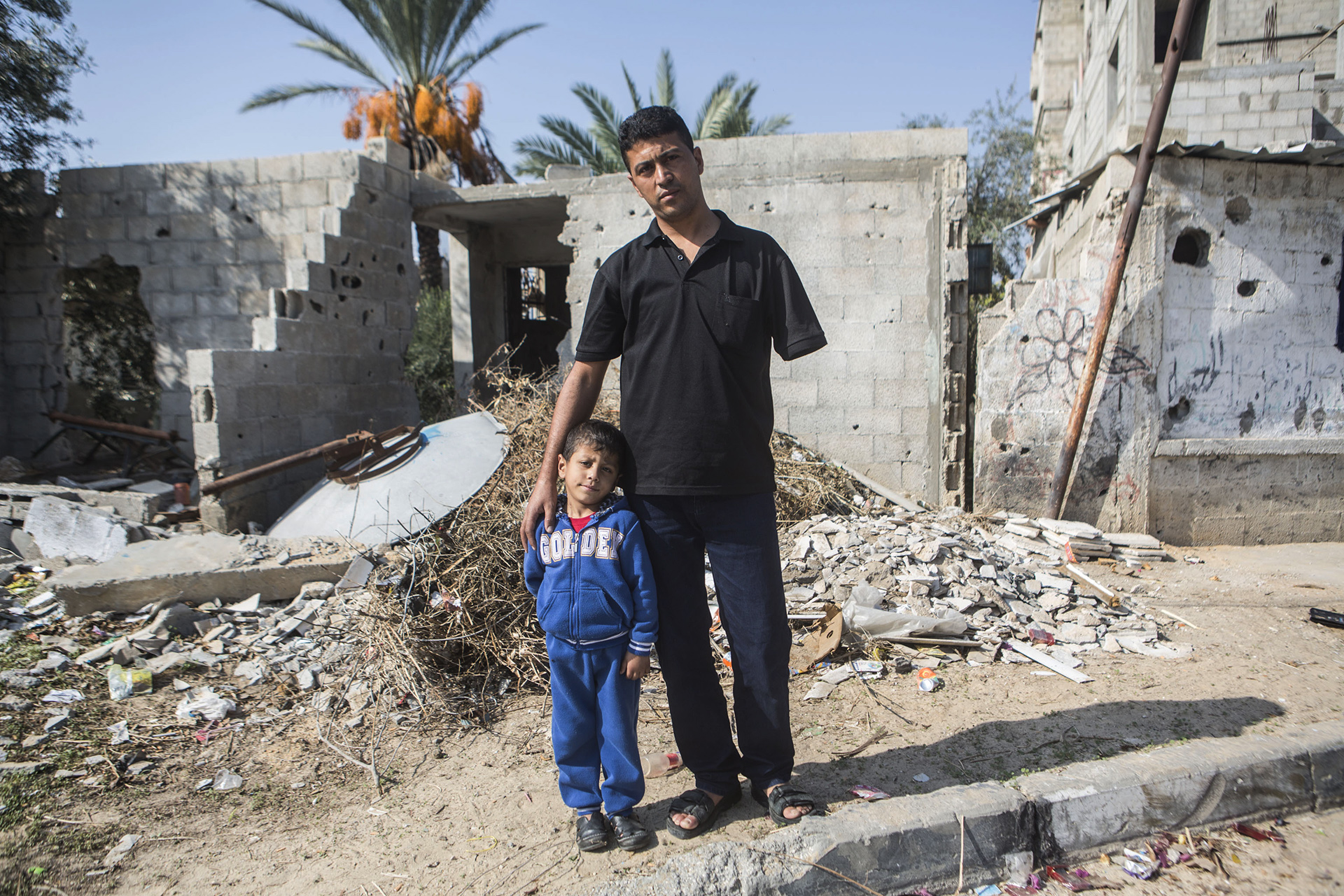 Nabil and his son Baderaddin, standing in the place where the Siyam family was attacked.