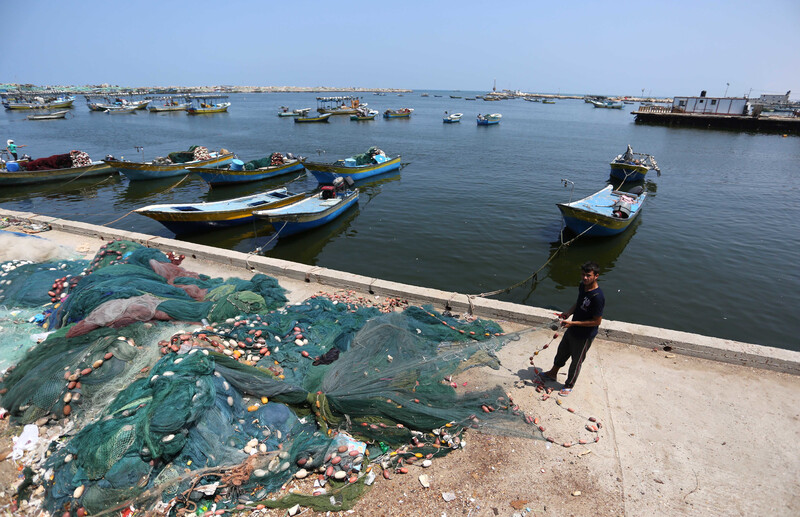 Palestinian fishing boats in the Gaza City seaport in July 2018. (Ashraf Amra | APA images)
Maureen Clare Murphy, The Electronic Intifada, 14 November 2018
Israel killed a fisherman in Gaza less than 24 hours after a ceasefire ended intensive bombing against and rocket fire from the territory.
Gaza's health ministry identified the slain man as Nawaf Ahmad al-Attar, 20.
The head of Gaza's fishers union said that Israeli soldiers positioned on land shot at al-Attar when he was only 30 meters into the sea in northern Gaza.
Israel restricted access to the sea for fishing since Monday evening, according to the rights group Gisha.
On Wednesday Israel partly lifted the restrictions but banned fishers from working in the waters of northern Gaza, accounting for one-third of the coastline.
The permitted fishing areas off of other areas of Gaza range from six to nine nautical miles.