Just Vision is a non-profit team of filmmakers, journalists, storytellers, and human rights advocates based in Israel-Palestine and the U.S. Founded in 2003, Just Vision is nonpartisan and religiously unaffiliated.
Browse their award-winning films below, all available to stream for free. For more films on Palestine, see the MRSCP Film Library.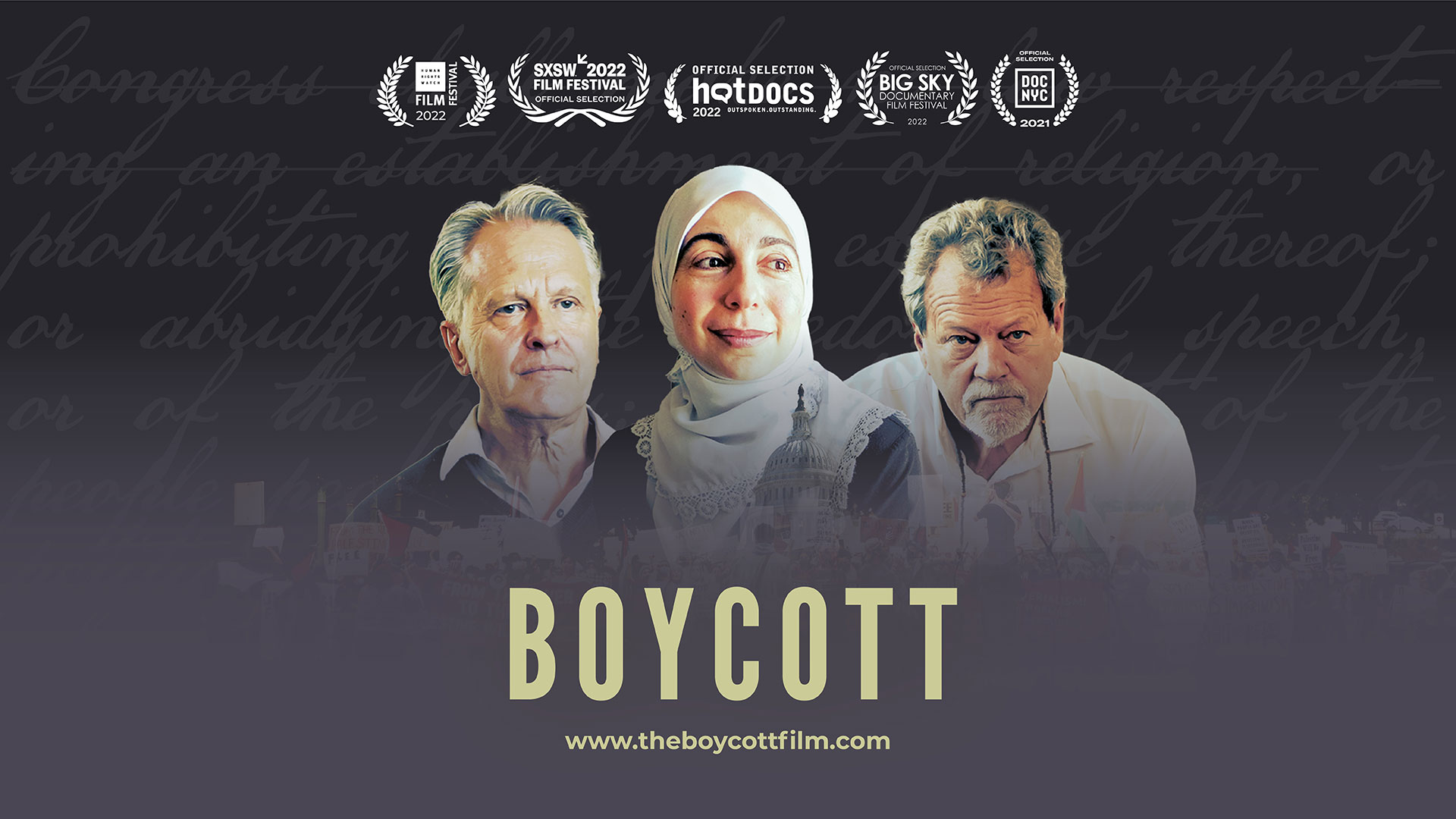 BOYCOTT
(2021)
When a news publisher in Arkansas, an attorney in Arizona, and a speech therapist in Texas are told they must choose between their jobs and their political beliefs, they launch legal battles that expose an attack on freedom of speech across 33 states in America.
FILM'S WEBSITE
Watch the Film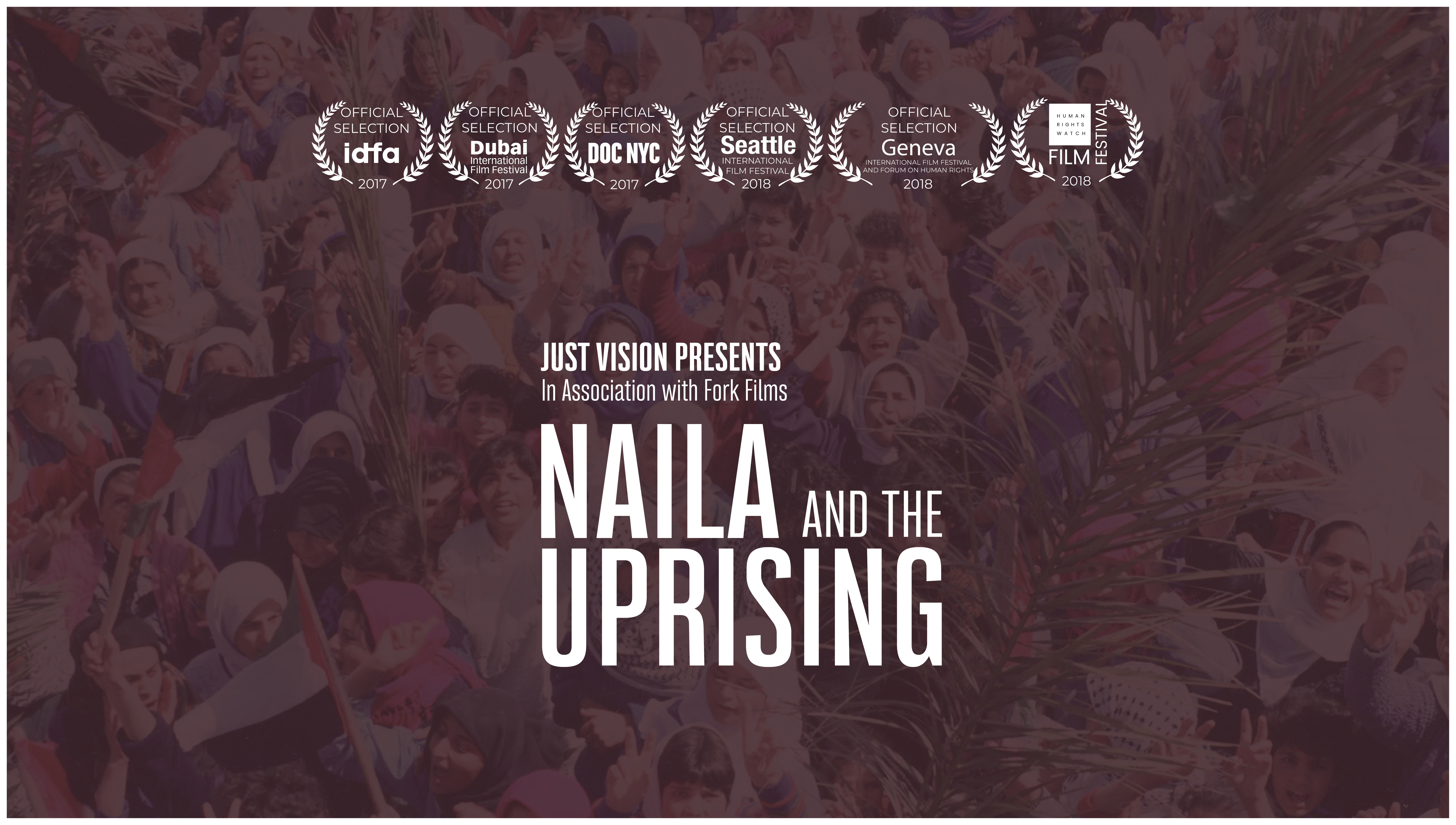 More


NAILA AND THE UPRISING
(2017)

When a nation-wide uprising breaks out in 1987, a woman in Gaza must choose between love, family, and freedom. Undaunted, she embraces all three, joining a clandestine network of women in an inspiring story that weaves through the most vibrant, nonviolent mobilization in Palestinian history – the First Intifada.

MY NEIGHBOURHOOD
(2012)

Mohammed El Kurd is a Palestinian boy growing up in the East Jerusalem neighbourhood of Sheikh Jarrah. His family loses half of their home to Israeli settlers leading a campaign of court-sanctioned evictions to guarantee Jewish control of the area. This Peabody Award-winning film captures voices rarely heard, of those striving for a shared future in the city.

HOME FRONT
(2012)

A series of four short films chronicling the resolve of a Palestinian neighborhood in East Jerusalem, where families are struggling to keep their homes in the face of escalating Israeli settlement expansion. Residents are surprised when support comes from the most unexpected of places. Richard Branson called Home Front "films that make a difference."

BUDRUS
(2009)

Palestinian community organizer Ayed Morrar and his daughter Iltezam unite local Fatah and Hamas members along with Israeli supporters in an unarmed movement to save their village of Budrus from destruction by Israel's Separation Barrier. Budrus won over 20 awards internationally and was hailed by the New York Times as the "must-see documentary of the year."

ENCOUNTER POINT
(2006)

A story of everyday leaders who refuse to sit back as the Israeli-Palestinian conflict escalates. Encounter Point follows a former Israeli settler, a Palestinian ex-prisoner, a bereaved Israeli mother and a wounded Palestinian bereaved brother who risk everything to promote a future of freedom, dignity, security and peace for everyone in the region.

© 2023 Just Vision. All rights reserved.