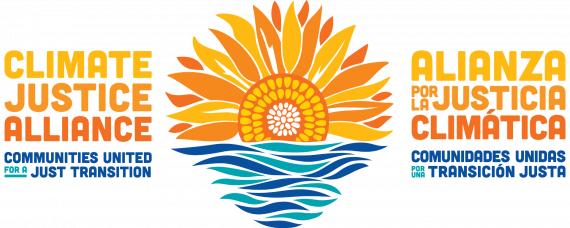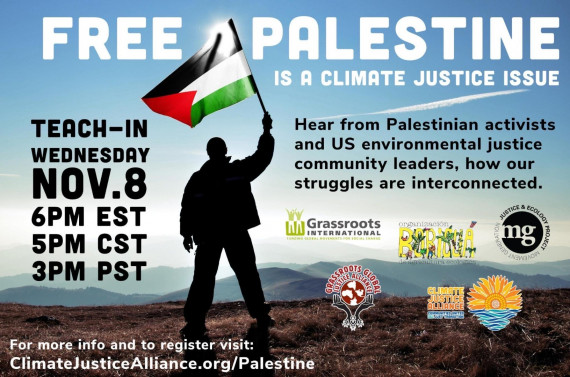 Dear CJA Members and Allies,
Over the past month we have seen the onslaught and escalation against Palestinians in their struggle for land sovereignty, self-determination, decolonization and life. As environmental justice communities hailing from sacrifice zones across the United States, we are answering the call to stand in solidarity with the Palestinian people on the frontlines of genocidal warfare. We stand firmly on the side of resistance against occupation, apartheid and war. As the climate justice movement we stand firmly in our principles for a Just Transition.
One of these principles for a Just Transition is Solidarity:
A Just Transition must be liberatory and transformative. The impacts of the extractive economy knows no borders. We recognize the interconnectedness of our communities as well as our issues. Therefore, our solutions call for local, regional, national and global solidarity that confronts imperialism and militarism. CJA Just Transition Principles
We invite you to join us Wednesday, November 8, 6pm EST, alongside movement partners, for our Free Palestine is a Climate Justice Issue teach-in. Hear from Palestinian activists and US environmental leaders on how our struggles are interconnected and how we must advocate for a Free Palestine. Climate justice calls upon us to wage love for people and the planet. Now is the time to rise up and join the fight to free Palestine. As a movement we are extending the call to all climate and environmental groups seeking to stand for justice. In the name of life, freedom, and Mother Earth.