Last night, Americans for Justice Palestine (AJP Action) led a historic event alongside IMEU, Project48, AFSC, USCPR, VCHR, JVP Action, DAWN, and EMGAGE Action on Capitol Hill to acknowledge the 75th anniversary of the Palestinian Nakba with our partner Congresswoman Rashida Tlaib.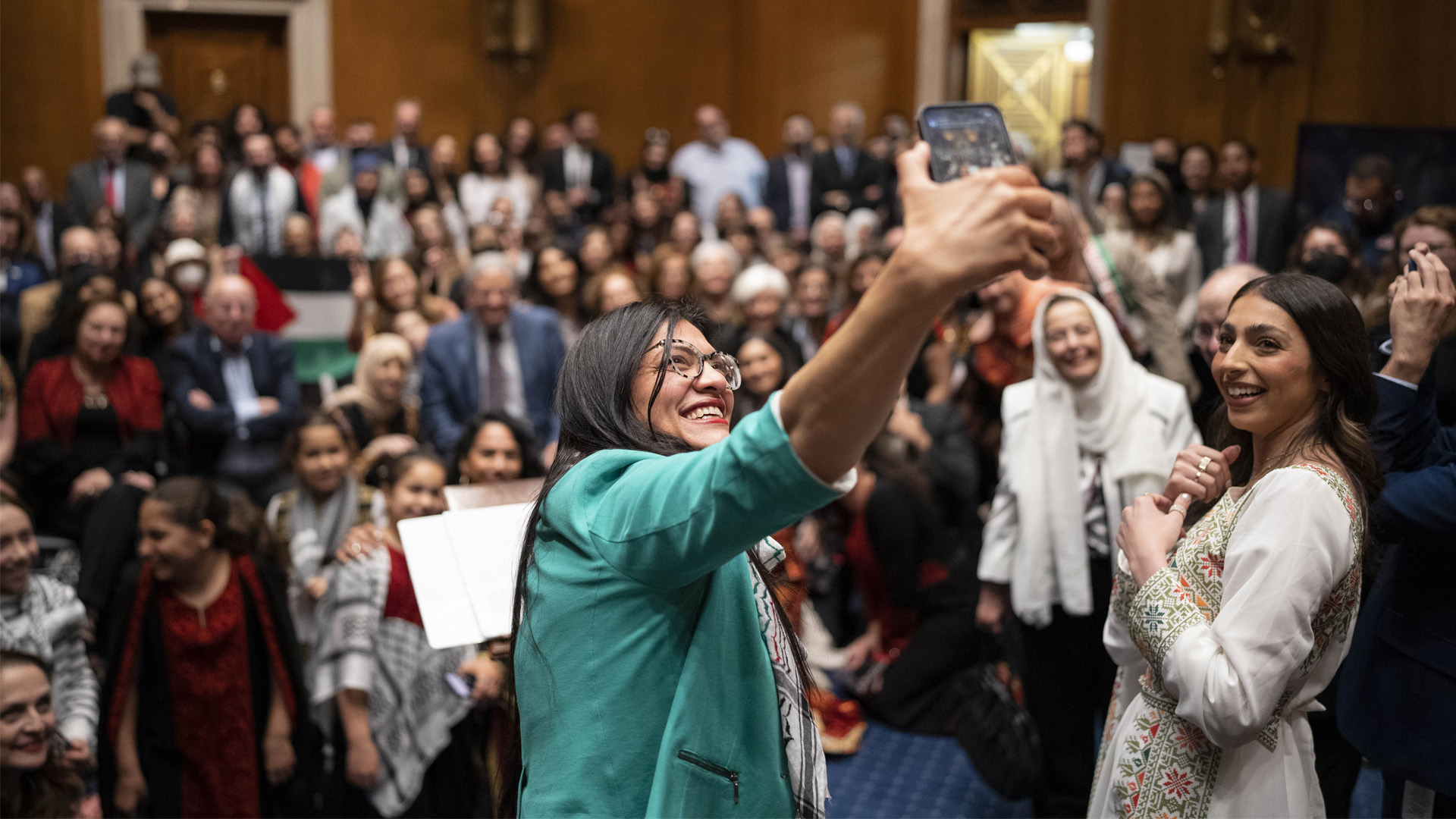 Rep. Tlaib and the organizers commemorated Nakba75 on Capitol Hill with an overflowing room
Far-right speaker of the House, Kevin McCarthy, tried to deny us from commemorating the Nakba, our history, on Capitol grounds. But he failed. Despite his attempts to displace us from the buildings we pay for with our tax dollars, the event continued, and we were not silenced. The room was overflowing with attendees encompassing activists, advocates, reporters, and Palestinians from the homeland and diaspora. At the event, Palestinian American survivors of the Nakba shared their harrowing personal stories. Congresswoman Tlaib introduced a historical Nakba resolution alongside five cosponsors.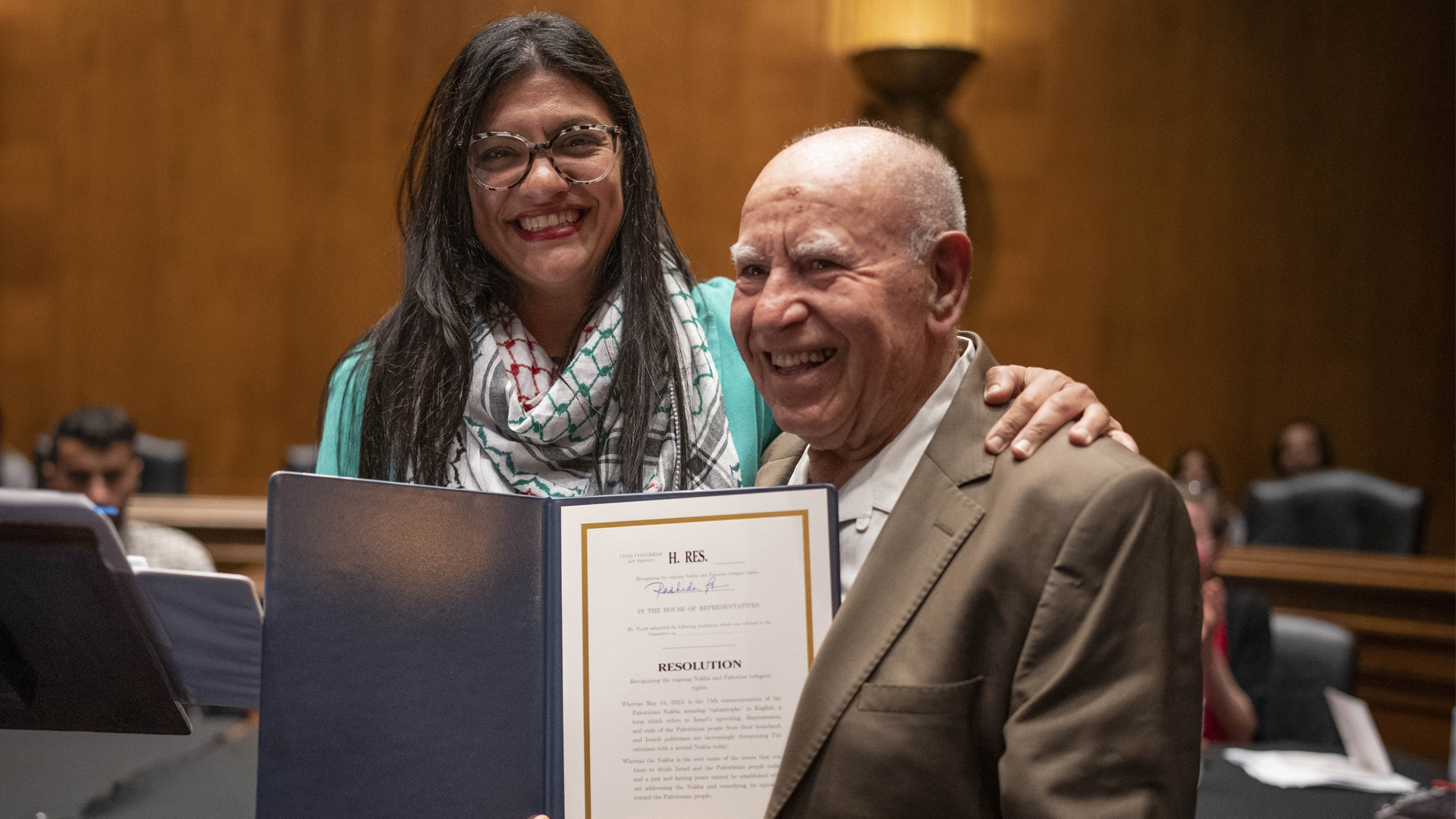 Rep. Tlaib honored a Nakba survivor with a signed copy of her Nakba resolution
McCarthy and his likes attempted to whitewash our history this week by denying the truth of what happened to Palestinians and trying to stop us from conveying what happened to Palestinians during the Nakba in 1948. The Nakba has shaped every Palestinian's life and is the root cause of injustices Palestinians face today. Palestinians were massacred, families separated, and hundreds of Palestinian towns were destroyed for Israel to be established, leading to the violent expulsion of 75 percent of the Palestinian population. This was and continues to be a "catastrophe" for Palestinians, most of whom have never been able to return to their homes and continue facing daily Israeli violence, occupation, siege, and oppression.
This is beyond hosting an event; it's symbolic of Palestinian resilience, resistance, proof of our authentic existence, and determination to make our true history known and recognized.
McCarthy may be aspiring to revive his own version of McCarthyism in America, and he may be confident in his ability to achieve this. However, we assure him and those of his likes that their efforts will fail, just as he failed to silence the voice of Palestine in the House of the People.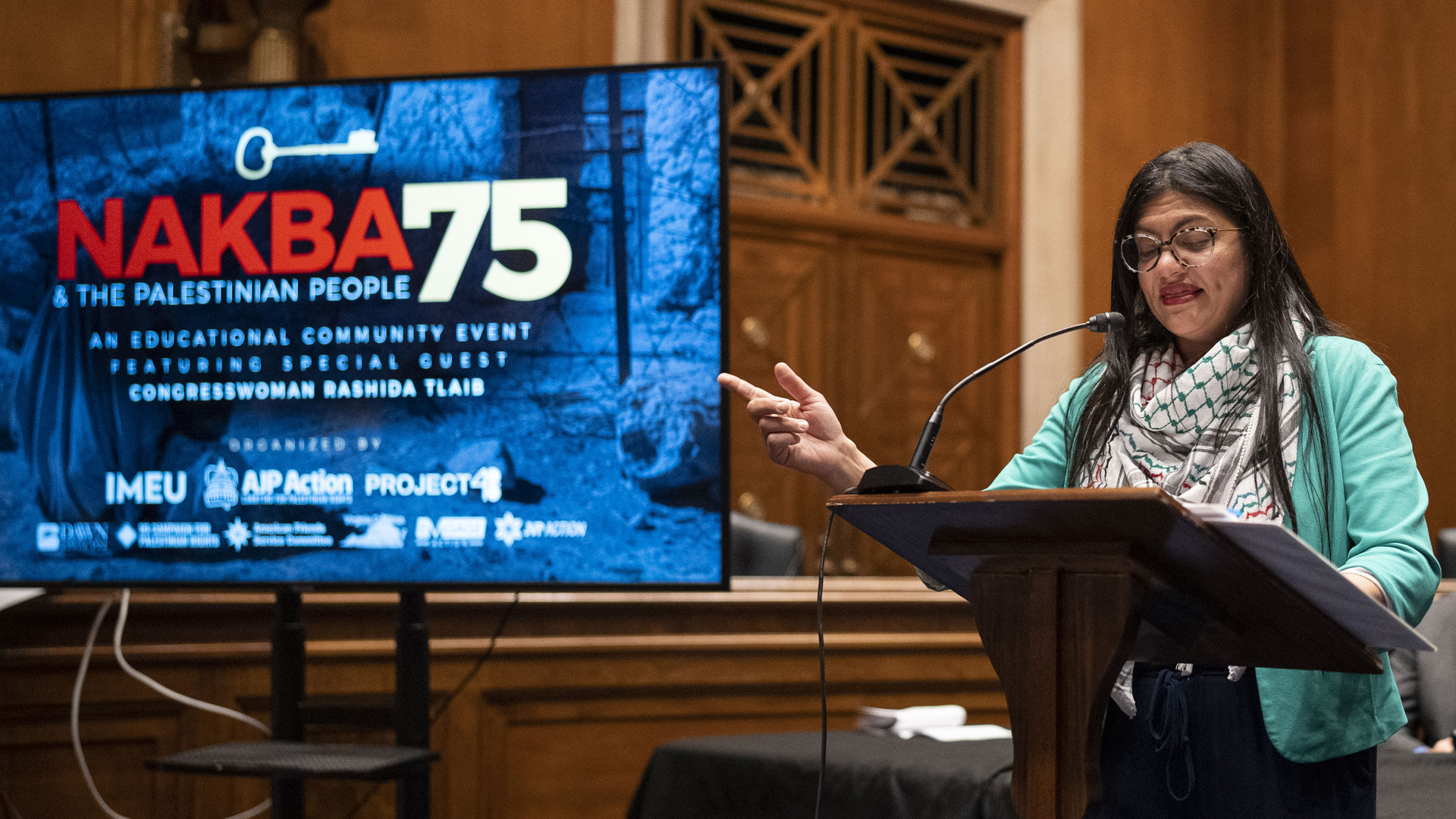 AJP Action is proud to have been one of the lead organizers of this event, and we reiterate our commitment to fighting for the rights of Palestinians. Here is to a free and liberated Palestine.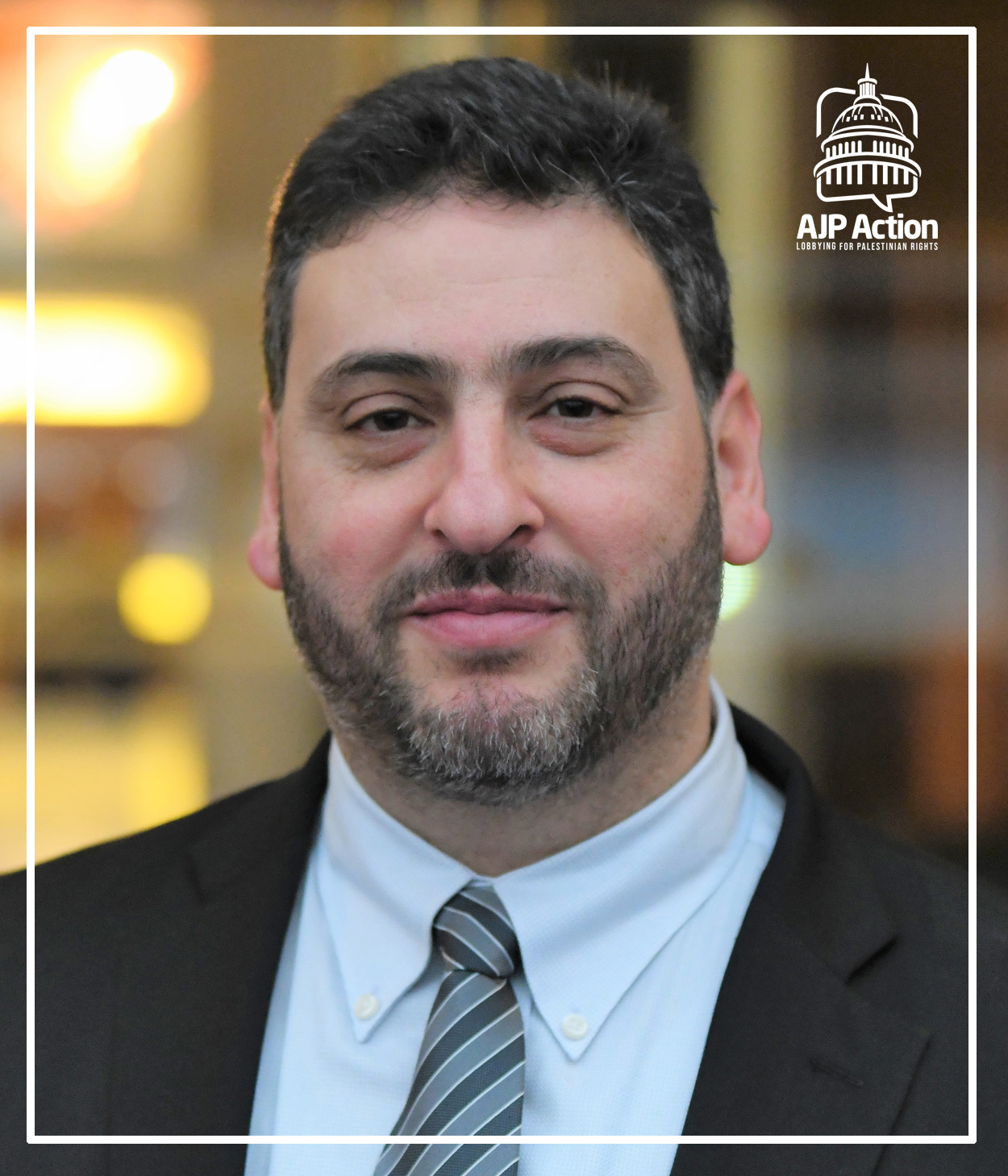 In solidarity,
Dr. Osama Abu Irshaid
Executive Director, AJP Action
Americans for Justice in Palestine Action (AJP Action), an affiliate of American Muslims for Palestine (AMP), is a 501(c)(4) nonprofit organization lobbying for legislation that supports the human rights of the Palestinian people.