MRSCP is passing along an unusual opportunity to help build a playground for migrant children in the Mexico-US border town of Sásabe. We have installed similar playgrounds in Rafah and Hebron in Palestine, and we know firsthand how much these simple facilities mean to the children who use them.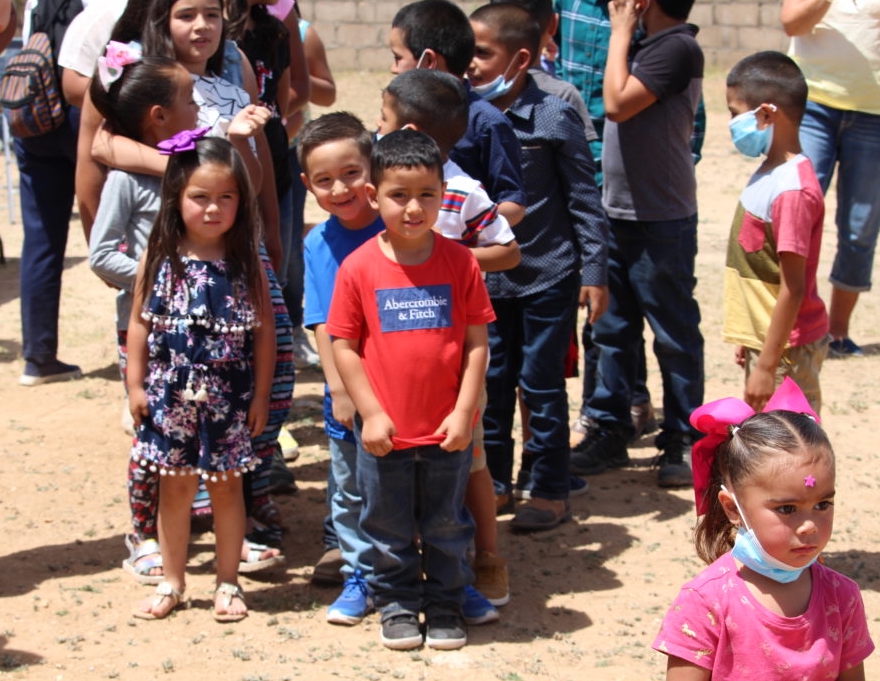 Infrastructure For the Youth, For the Future. No More Walls.
School of the Americas Watch, August 27, 2022
Sásabe is a small rural border town in Sonora, Mexico only a short distance from the border. Since the implementation of Title 42 in March 2020, U.S. Customs and Border Patrol (CBP) has been dropping hundreds of migrants and asylum seekers at the doorsteps of the citizens of Sásabe every week. Even though the town had nothing in place to help support these vulnerable people, they helped as much as they could with very limited resources. The town reached out to Dora Rodriguez (Salvavision) and Gail Kocourek (Tucson Samaritans) and asked for their help. Dora was already involved with providing aid to Nogales, Sonora.
In response to the request, in 2021 Dora and Gail opened a Resource Center (Casa de la Esperanza) in Sásabe. Only walking distance from the port of entry, it is a space for migrants who need aid and refuge. "Our mission is to restore some of their dignity with a hot meal and a little hope" says Dora.
Dora and the Mayor of Sásabe asked Mike Tork, a Veterans For Peace (VFP) national board member, who also works with the School of Americas Watch (SOAW), if it would be possible to build a playground for the children, those living in Sásabe and those dropped off by CBP.
Mike has assembled a team to build the playground. "This is about reclaiming space and filling it with kindness and compassion. It's a way to resist hatred, racism and to be in solidarity with vulnerable people and communities" he said.
We will follow the guidance of Dora, Gail and the community. Construction is planned to begin in the fall (Sept/Oct) once the weather is cooler.
Please donate generously. Funds will go towards the playground and to help support Casa de la Esperanza.
To make a tax-deductible donation via check or money order, please include "Playground" in the memo line, make payable to "SOA Watch," and mail to our address:

SOA Watch
225 E 26th St, Suite 7
Tucson, AZ 85713