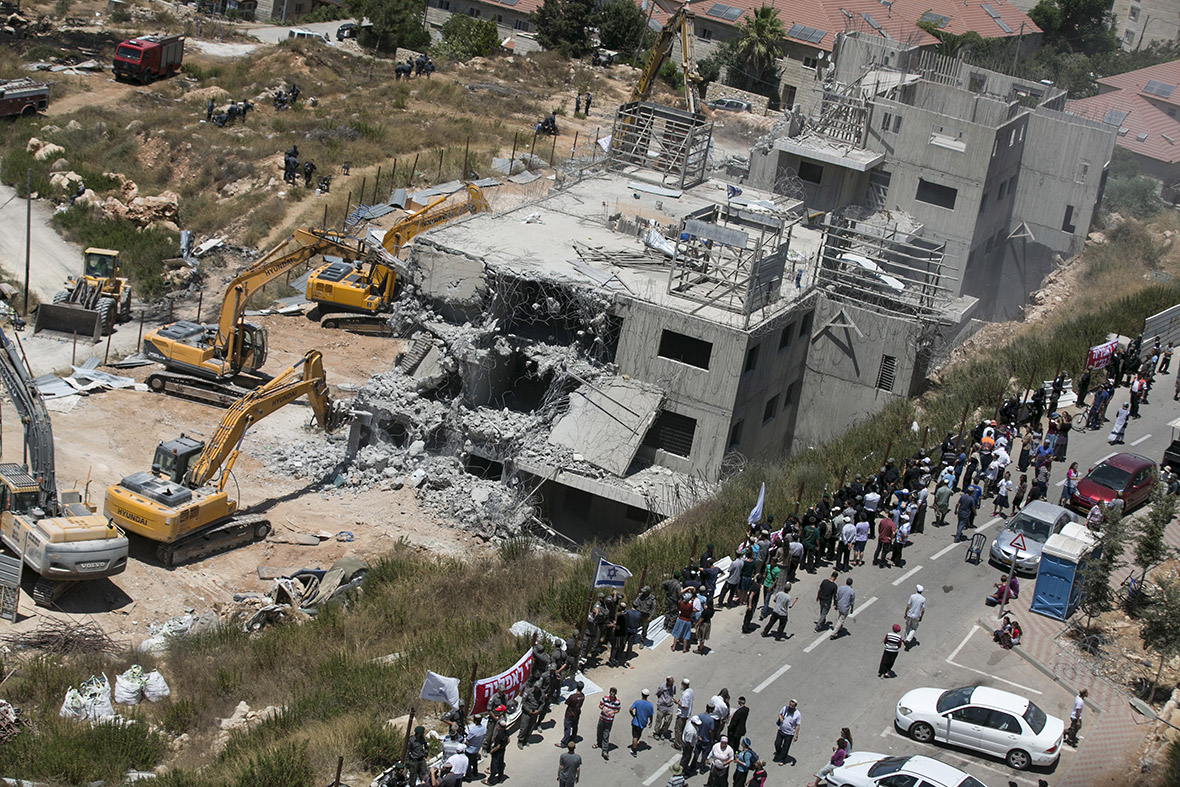 US FUNDS AND EQUIPMENT USED TO DISPLACE COMMUNITIES IN THE OCCUPIED WEST BANK
J Street, March 16, 2020
J Street welcomes a groundbreaking congressional letter that calls on the Trump administration to strongly oppose the Israeli government's demolition and displacement of Palestinian communities in the occupied West Bank, and to determine whether materiel purchased from or funded by the United States is being used to carry out these demolitions. The letter is particularly important in light of the White House's signals of support for Israeli government efforts to illegally annex large portions of occupied Palestinian territory.
The letter to Secretary of State Pompeo is signed by 64 members of Congress and was led by Reps. Ro Khanna (D-CA), Anna Eshoo (D-CA) and Steve Cohen (D-TN). Expressing concern over ongoing demolitions in the West Bank, it notes that the United States "should work to prevent unlawful home demolitions and the forcible transfer of civilians everywhere in the world and prevent the use of U.S.-origin equipment in this destructive practice," and requests an examination of Israeli compliance with the provisions of the Arms Export Control Act.
We believe this letter sends an important message that the full amount of US security aid and equipment provided to and purchased by Israel should be used for legitimate self-defense against the very real security threats it faces — and not to carry out disastrous policies that undermine US and Israeli interests, trample on Palestinian human rights and potentially violate US law.