Sunday, March 12: WORT interview with Masafer Yatta Activist
Thursday, March 16: Cindy and Craig Corrie on WORT
Thursday, March 16: Tantura Film and Discussion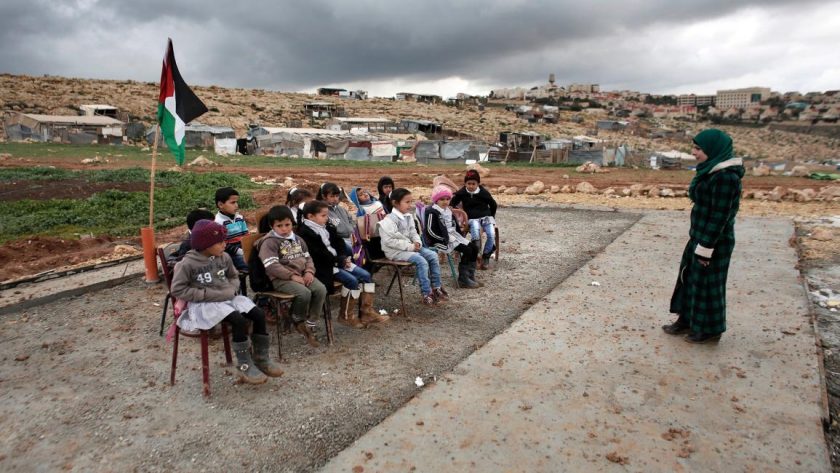 On Sunday March 12 at 5 pm, tune into WORT's World View program for a taped interview with Masafer Yatta activist Ali, who will discuss the current situation of Israeli army and settler attacks and Palestinian resistance there. (The interview will be aired after the news.)
Thursday March 16, 2023 marks the 20th anniversary of the killing of Rachel Corrie in Rafah. We continue to mourn her loss and celebrate her life. We will never forget her.
Locally, we invite you to tune in to WORT Radio's A Public Affair with host Allen Ruff at

12 noon on Thursday March 16,

89.9 FM or listen on line for a live conversation with Rachel's parents Cindy and Craig.
A Public Affair with host Allen Ruff
WORT 89.9 FM Madison
Live Interview with Cindy & Craig Corrie, parents of Rachel Corrie
Thursday, March 16, 2023 10-11 am PDT; Noon-1pm CDT; 1-2 pm EDT
The Corries will talk with host Allen Ruff about their daughter, 20 years of the Rachel Corrie Foundation, RCF's kinship with the Madison-Rafah Sister City Project, and the foundation's commitment to Gaza and to Palestinian rights today, as startling events continue to unfold in the region.
The hour-long program can be heard live at the WORT 89.9 FM website here. The program will be archived at the WORT 89.9 website for later listening, as well.
At 9 pm CT on March 16, we also invite you to join a zoom showing and discussion of the new film Tantura, about the 1948 massacre in that village, co-sponsored by the Rachel Corrie Foundation as part of a year-long commemoration.
Mideast Focus Ministry 10th Annual Film Series
Break the Silence – Stories of Occupation
Tantura: Film & Discussion
Thursday – March 16, 2023, 7 pm PT
Zoom only: Register for a link to this film and discussion by requesting a link at seattlemideastfocus@gmail.com.
Our colleagues at the
Mideast Focus Film Series
at St. Mark's Cathedral in Seattle will commemorate the twentieth anniversary of Rachel's death with a film screening and discussion of the film Tantura:
"When Israeli graduate student Teddy Katz meticulously documented a massacre of Palestinian civilians surrounding Israel's independence, he was initially celebrated for his groundbreaking work. But soon, he was stripped of his degrees and was publicly shamed as a fraudulent traitor. Decades later, incendiary new evidence emerges to corroborate Teddy's initial findings, not just vindicating him, but raising profound questions about how Israelis—and we all—deal with the darker chapters of history."
The discussion will feature a pre-recorded interview with director Alon Schwarz. Continue reading →