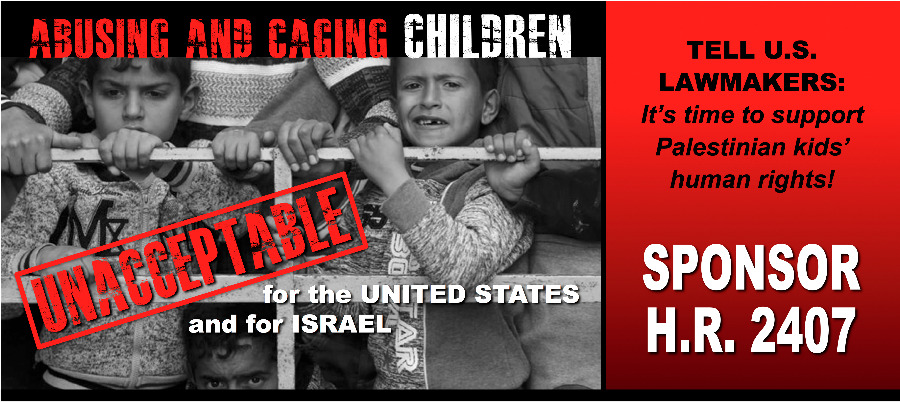 In 2018, Americans were horrified to learn that migrant children were being cruelly separated from their families at the U.S. border and imprisoned in intolerable conditions.
Many U.S. lawmakers – on both sides of the aisle – joined the national outcry to say this is an UNACCEPTABLE practice for the United States.
Yet – under Israel's military occupation that is generously subsidized by Congress with U.S. tax dollars – abusing and imprisoning Palestinian children has been ACCEPTABLE and standard practice for many years. These children are subjected to abuse that has never even been considered in the United States.
It is time for U.S. legislators to oppose the abuse of Palestinian children by the Israeli military.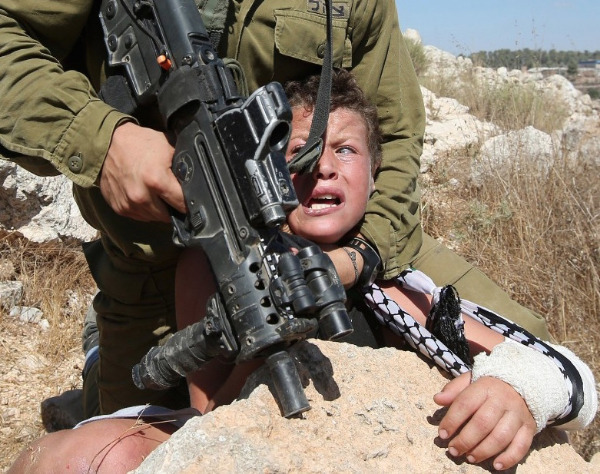 These kids' stories of abuse are terrifying and heartbreaking – often taken from their families in the middle of the night, put in choke holds, blindfolded and handcuffed, thrown into jeeps, traumatized and coerced into confessions during interrogations where no parent or advocate is present, strip searched, beaten, and tortured. They are tried in military courts that lack the basic standards for a fair trial and the conviction rate is over 99%.
Roughly 10,000 Palestinian children have suffered such abuse since the year 2000.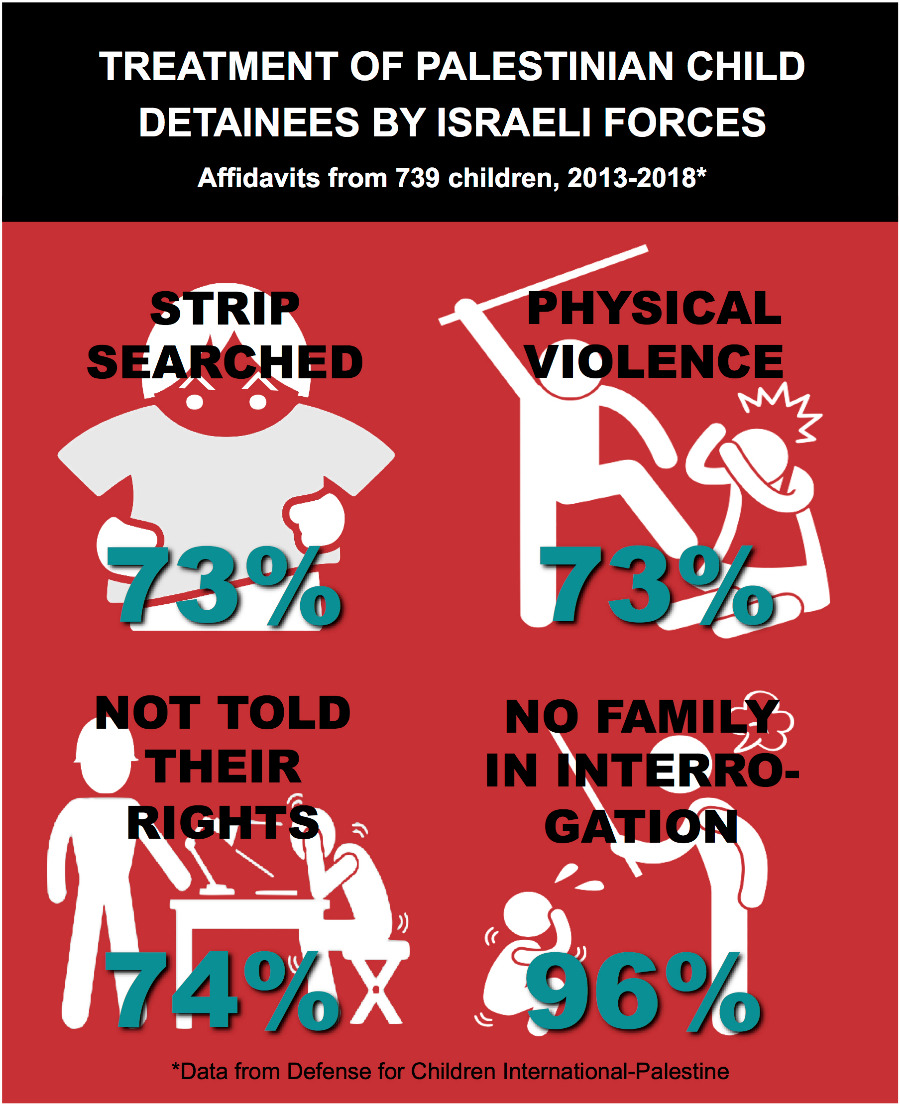 EVERY lawmaker should be appalled at this treatment of children by the Israeli military, which the U.S. gives $3.8 billion each year. The U.S. MUST STOP FUNDING these egregious violations of children's essential human rights.