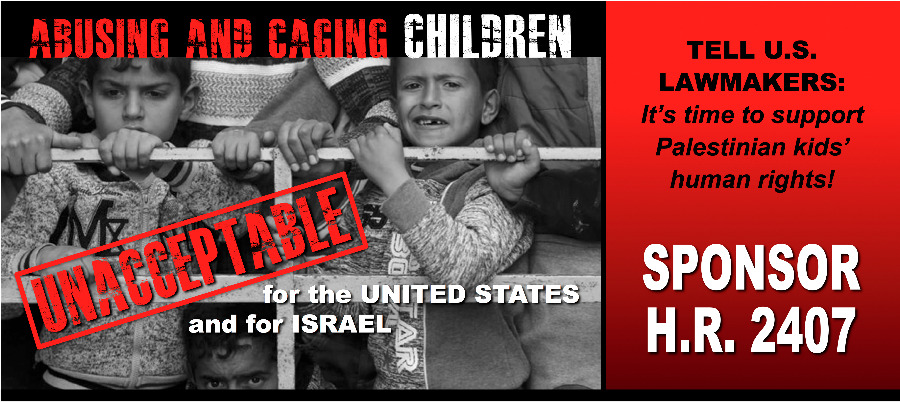 In 2018, Americans were horrified to learn that migrant children were being cruelly separated from their families at the U.S. border and imprisoned in intolerable conditions.
Many U.S. lawmakers – on both sides of the aisle – joined the national outcry to say this is an UNACCEPTABLE practice for the United States.
Yet – under Israel's military occupation that is generously subsidized by Congress with U.S. tax dollars – abusing and imprisoning Palestinian children has been ACCEPTABLE and standard practice for many years. These children are subjected to abuse that has never even been considered in the United States.
It is time for U.S. legislators to oppose the abuse of Palestinian children by the Israeli military.