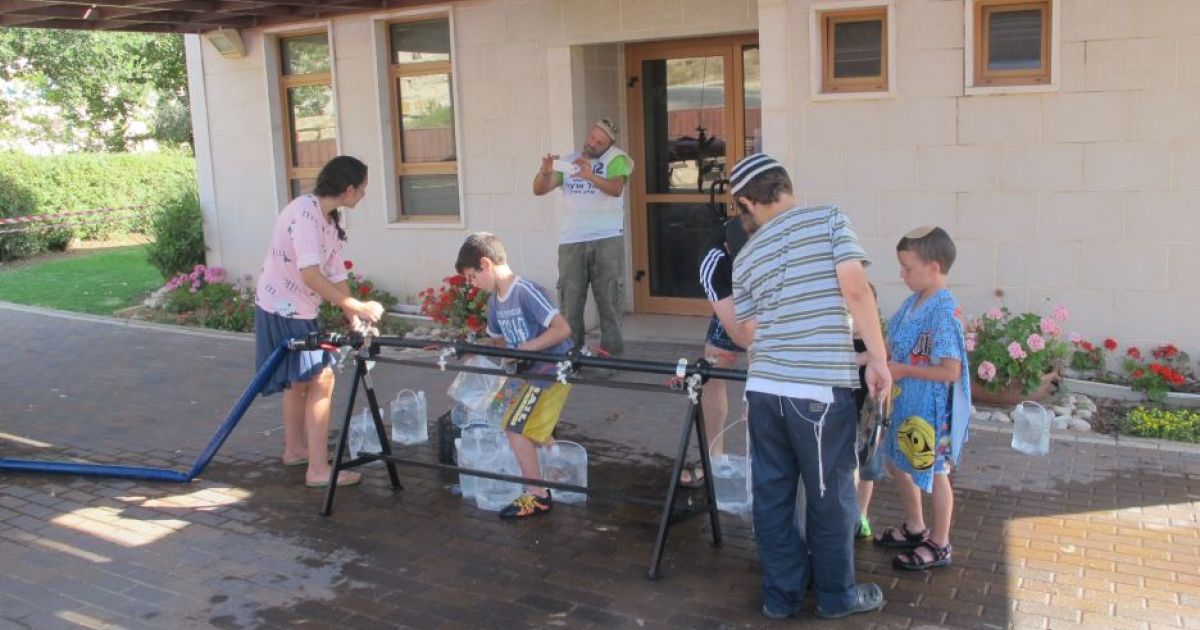 Amira Hass, Haaretz, June 26, 2016
With Israel having cut the Palestinians' water supply, I visited two settlements where the people are supposedly suffering too.
Thus tweeted MK Bezalel Smotrich (Habayit Hayehudi) on Friday: "No joke: We've gone back 100 years!" He reported on five stations for providing drinking water that were placed that morning in the settlement of Kedumim.
That day, the religious Zionist weekly Makor Rishon published an article titled "The water crisis in Judea and Samaria: In the settlement of Eli huge bags of drinking water were distributed to the residents."
So I set out to witness this suffering at two settlements. I left before I saw the tweet by one Avraham Benyamin in response to Smotrich: "We're waiting for a series of empathetic articles in Haaretz. We'll continue to wait."
Indeed, last week I started writing my annual series of articles on the systematic theft of water from the Palestinians. I was surprised not to find any newspaper reports about water problems in the settlements. There weren't any on Army Radio and Israel Radio – notorious clandestine supporters of the BDS movement. But neither did I find any mention of it on websites linked to the settlement lobby.
After all, since the beginning of June, when the Mekorot national water company began cutting water supplies to the Palestinians in the Salfit and Nablus areas by some 30 to 50 percent, Israeli spokespeople have claimed there is a shortage in the settlements too. (Or in the unsanitized words of a Palestinian employee in the Civil Administration: They're cutting back from the Arabs so there will be water for the settlers.)
Makor Rishon reporter Hodaya Karish Hazony wrote: "In the communities of Migdalim, Yitzhar, Elon Moreh, Tapuah, Givat Haroeh, Alonei Shiloh and others there have been water stoppages. 'We're between insanity and despair on this matter,' said one resident."
So I went to check the water shortage that's driving the people from insanity to despair in Eli. I looked for people lining up for water. I didn't find them. Then I drove from the center of the lush settlement to isolated Hill No. 9, the site of the Hayovel neighborhood mentioned in the article.
There I found two huge and swollen blue sacks from the Water Authority, with faucets attached to them. A sign requests that you "maintain order" while waiting and notes that "priority will be given to the elderly, the ill and children."