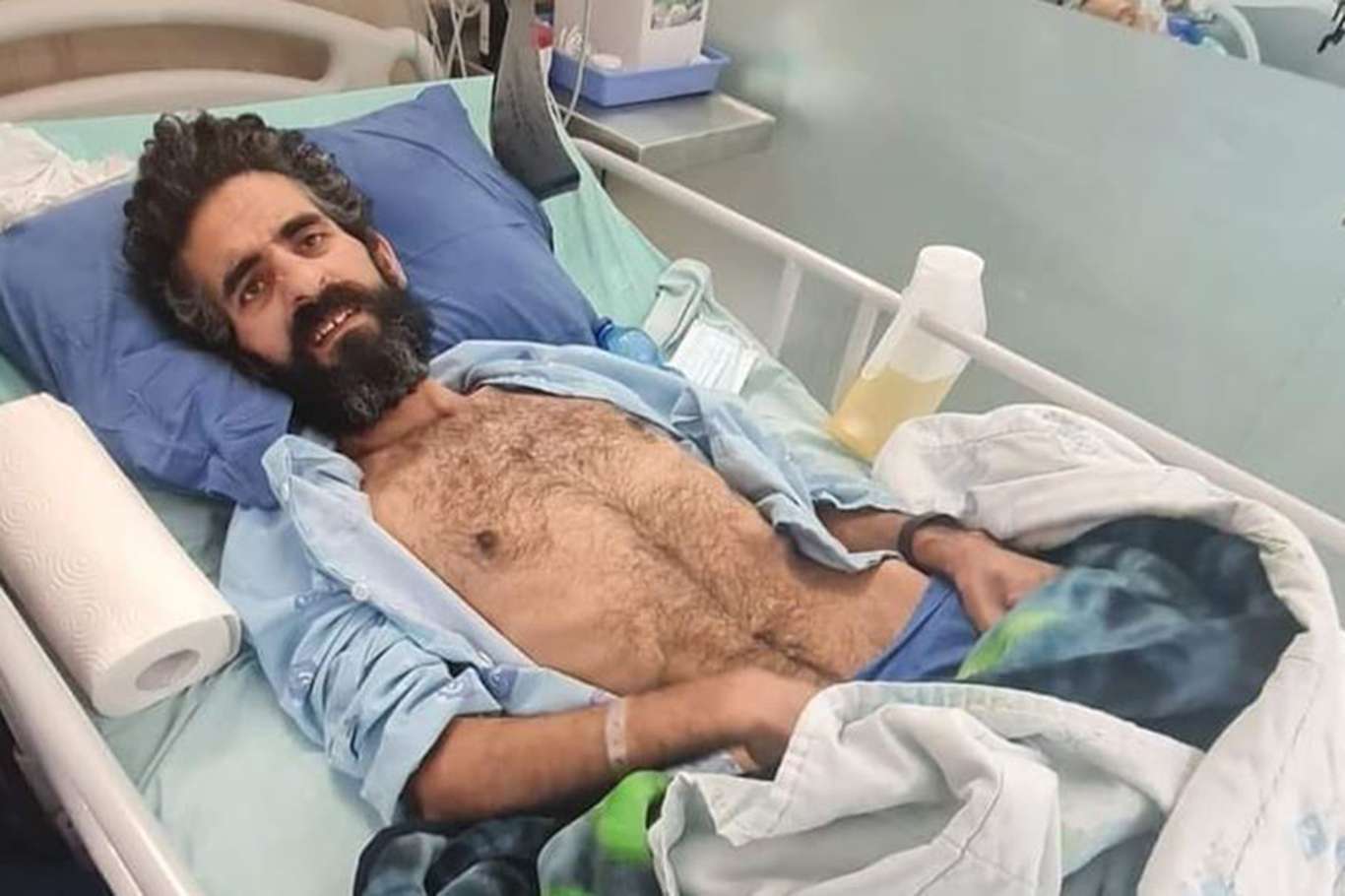 As 2022 dawns, Hisham Abu Hawash — Palestinian prisoner jailed without charge or trial under administrative detention — is on his 138th day of hunger strike.  His life and health are at risk at every moment, and the Israeli occupation bears full responsibility for his survival. Abu Hawash, the father of five, is putting his life on the line in order to put an end to administrative detention, imprisonment without charge or trial. 
Abu Hawash is about to be joined on 1 January 2022 by the collective boycott of his fellow administrative detainees. The 500 Palestinians (out of over 4,500 total Palestinian political prisoners in Israeli jails) held without charge or trial under administrative detention will refuse to go before the Israeli military courts from this point forward. They demand this sham system come to an end. 
As the world is marking New Year's Eve, Samidoun Deutschland took to the streets of Berlin, with fireworks all around, to highlight the case of Abu Hawash and demand his immediate release. Watch and share the video here:
All of this points to why organizing is necessary to defend Palestinian prisoners and struggle for the liberation of Palestine. 
Samidoun Palestinian Prisoner Solidarity Network is a people-supported movement. As a grassroots organization without foundation funding or full-time staff, your generosity is absolutely critical to continuing to build our work to support Palestinian liberation.  Make your US tax-deductible donation today, or donate safely and securely from around the world. 
Alternately, checks and money orders may be written and mailed to: