Dear Friend,
I am heavy, but hopeful. The last two weeks have been heartbreaking and enraging in so many ways: we see U.S. government fingerprints, our tax dollars at work, on carnage around the world, from Afghanistan to Palestine. Our government has left the Afghan people to a chaotic power vacuum in the aftermath of 20 years of U.S. invasion, and denied refuge to so many. And the U.S. welcomed the new Prime Minister of Apartheid Israel, Naftali Bennett, to the White House just days after Israeli forces shot Palestinian protesters in Gaza, injuring a 13-year-old child.
But as a communication professional in advocacy, I know the power of shifting the narrative to transform what's possible for future policy. This week we've seen people-powered actions disrupting the narratives of the powerful. On Afghanistan, that looks like an outpouring of people's support for Afghan refugees—follow Afghans for a Better Tomorrow on Instagram and Twitter for one view into the outpouring of community support for providing refuge to Afghans made vulnerable by our disastrous foreign policy. And on Palestine, we've been part of a powerful conclusion to August's month of action this week, with people like you speaking up in the media, in joint letters, and in the streets to condemn this red carpet rollout for war criminal Bennett and push toward an end to U.S. support for Israel's colonialism once and for all.
Join us by raising your voice: Today the mainstream media is reporting on Israeli PM Bennett and President Biden's meeting on "peace" and "security," while an end to billions of dollars of U.S. weapons to bomb, cage, and displace Palestinians remains off the agenda.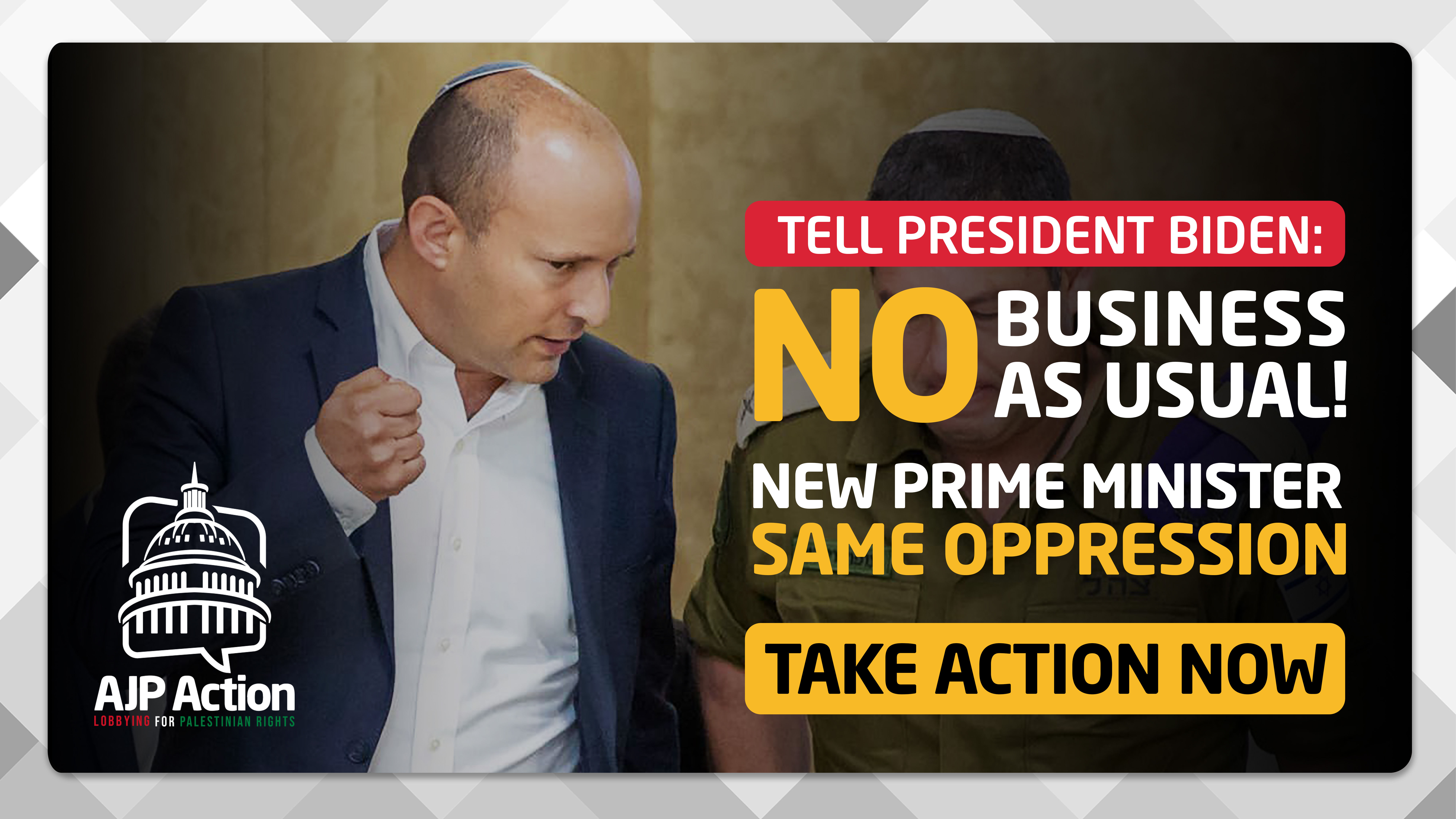 Sign this petition to demand President Biden support real justice for Palestinians.