After it was destroyed by Israeli airstrikes, Samir Mansour's beloved book store has been rebuilt and restocked, as tens of thousands of books flood in from around the world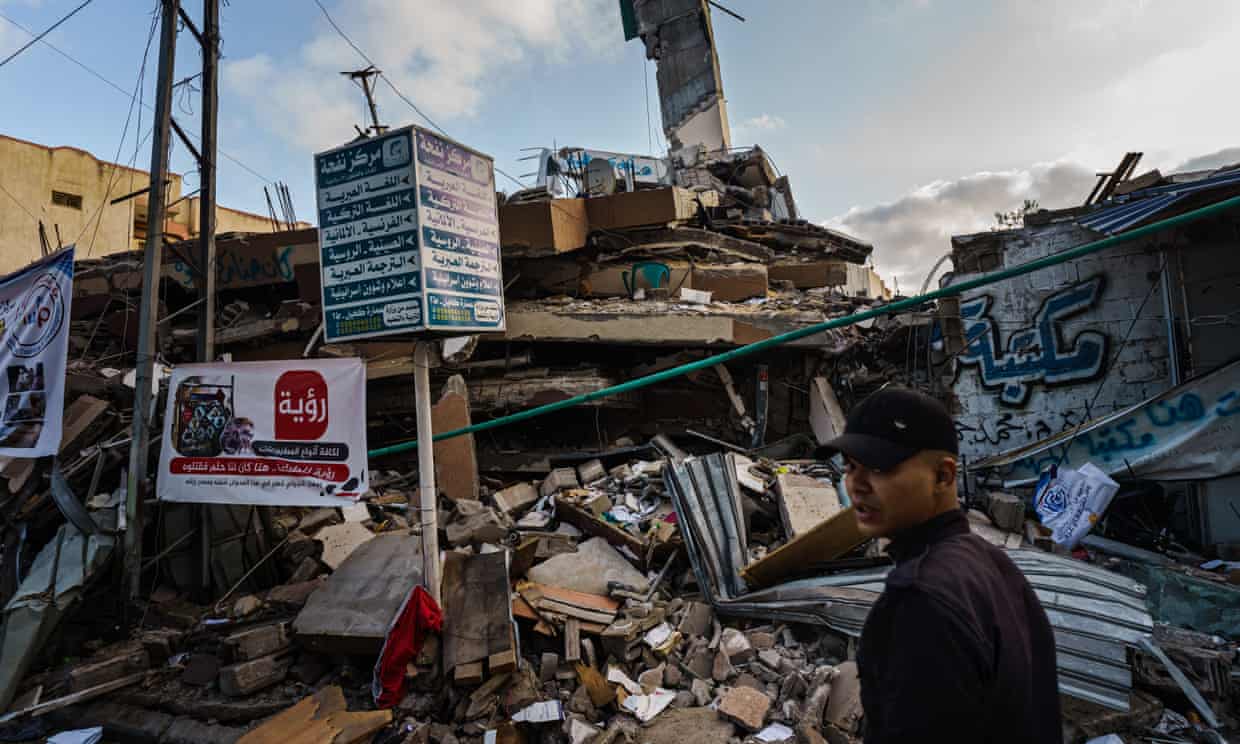 The ruins of the Samir Mansour bookshop in May 2021. (Marcus Yam/Los Angeles Times/Getty Images)
Alison Flood, The Guardian, 28 Jan 2022
Tens of thousands of donated books have started to arrive at the new location of a Gaza bookshop that was destroyed by Israeli air strikes last year, and owner Samir Mansour now plans to reopen its doors next month.
The two-storey Samir Mansour bookshop, which was reduced to rubble last May, had been founded by the Palestinian Mansour 22 years ago and was a beloved part of the local community. Its destruction during the 11-day conflict, which killed more than 250 people in Gaza and 13 in Israel, prompted a campaign that raised $250,000 (£187,000) to help rebuild it, plus donations of 150,000 books. The Israeli military has said that the store was not its target, claiming that the building that housed it also contained a Hamas facility for producing weapons and intelligence-gathering.
Mansour is now preparing to reopen as both a bookshop and library, in a new location less than 100 metres from the original site. The new building, which cost $340,000, needed to be gutted and remodelled, and Mansour spent $70,000 of his personal savings building wooden shelves, tiling and installing electrical supplies. All funds generated by the campaign, which was launched by human rights lawyers Mahvish Rukhsana and Clive Stafford Smith, have gone towards the project, with the blockade imposed on Gaza sending costs spiralling.