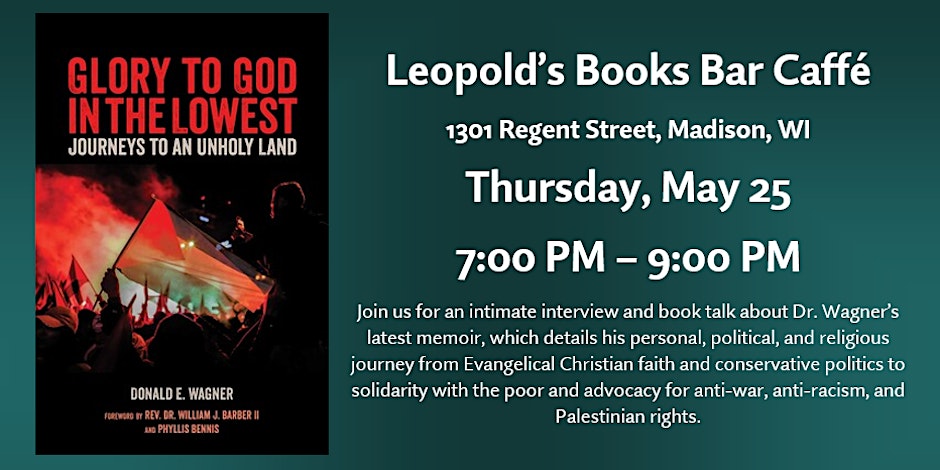 Leopold's Books Bar Caffe
1301 Regent Street, Madison
7 – 9 pm
Join us for an intimate interview and book talk about Dr. Wagner's latest memoir, which details his personal, political, and religious journey from Evangelical Christian faith and conservative politics to solidarity with the poor and advocacy for anti-war, anti-racism, and Palestinian rights.
Desserts will be served; drinks available for purchase. Signed books for purchase will be available at the conclusion of the event.
Admission is free. Reservations are available.