During the 2014 Israeli assault on the Gaza Strip, 142 Palestinian families lost three or more members. Some of the families were wiped out entirely.

The #ObliteratedFamilies project tells the stories of some of these families, their loved ones who were killed and those left behind.
Eid of martyrs
Al-Hashash family, Rafah, in the al-Hashasheen area
7 people killed
July 29, 2014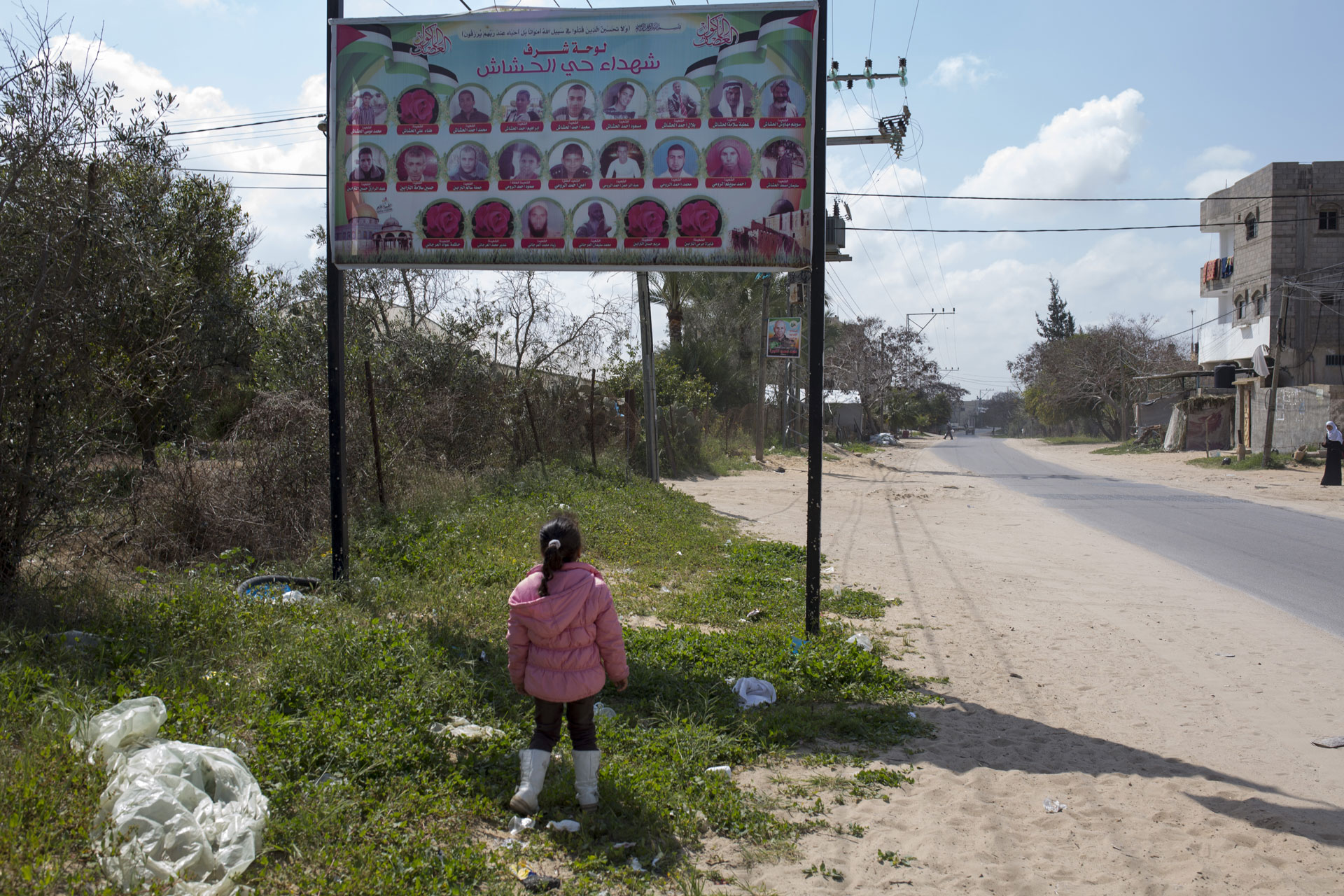 Every morning, on her way to school, Mina passes a poster on the side of the road. She makes sure she walks right by it. If anyone is in the street, she will grab their attention and pull them close to look at the poster with her. It has pictures of her brothers, and a rose instead of a photo for her step-mom Hanaa'. Neighbours or passersby have to stand there as Mina names each one of them; once the ritual is done, she will allow them to leave.