Steve Almasy, CNN, February 12, 2017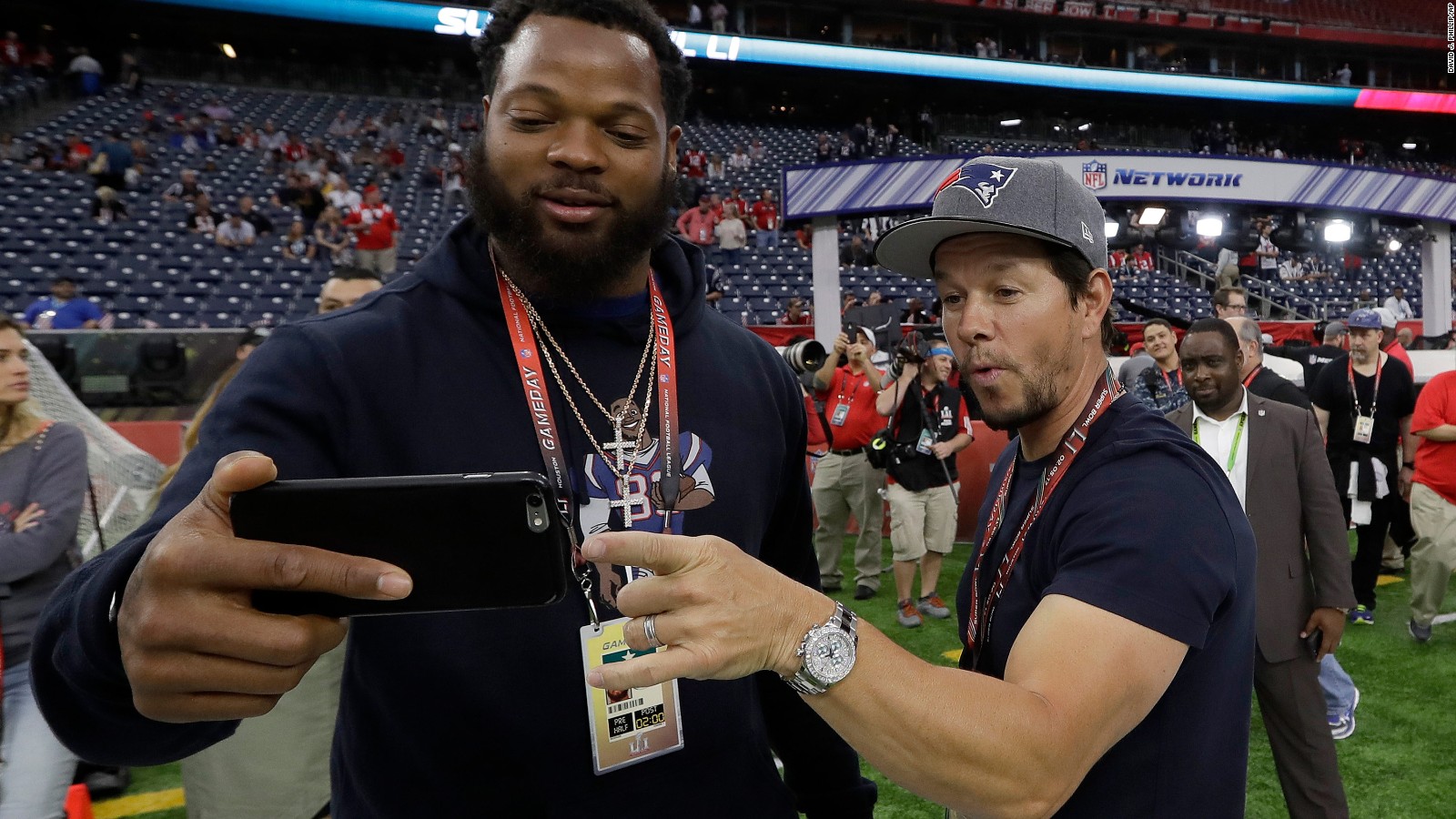 Michael Bennett enjoyed his brother's recent Super Bowl victory along with actor Mark Wahlberg.
(CNN) — Michael Bennett, a Pro Bowl defensive end for the Seattle Seahawks, is one of the NFL's most outspoken players on social issues.
And once again he is in the middle of a controversy after announcing he was withdrawing from a overseas trip hosted by the Israeli government.
Bennett will be joined on the sidelines by at least one other player who objects to what the players say is Israel using them as political tools.