Israeli soldiers carried out raid on solar farm which allegedly did not have proper building permits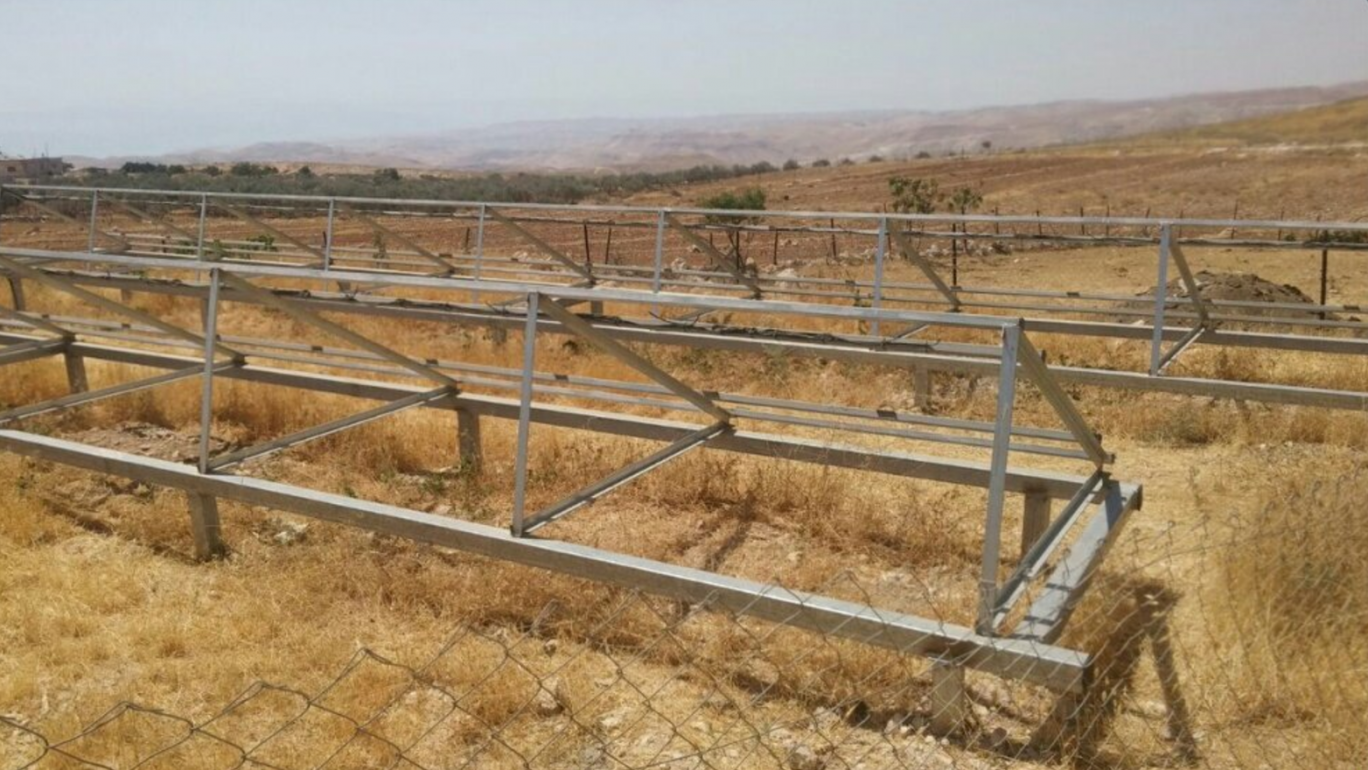 Bethan McKernan, The Independent, 3 July 2017
The Netherlands has lodged a complaint with the Israeli government after dozens of Dutch solar panels donated to a West Bank village were confiscated by Israeli authorities.
The hybrid diesel and solar power electricity system was installed last year in remote Jubbet al-Dhib, a village home to 150 people in an area of the West Bank occupied by Israel.
The panels were not built with proper permits and permissions, the authorities said, confiscating equipment belonging to the £307,000 humanitarian project last week.
Critics points out that building permissions for new Palestinian homes and infrastructure are almost impossible to obtain.
The village mayor told Palestinian outlet Ma'an News that the panels were destroyed, although Comet-ME, the aid organisation which installed the panels, said that between 60 and 90 were taken away intact and other equipment at the site destroyed and left behind by Israeli forces.