As anti-BDS forces are trying to get various levels of government to "outlaw" BDS, it appears that some corporations are getting the message.
Landmark boycott victory as G4S says it is leaving Israel
Ali Abunimah, The Electronic Intifada, 10 March 2016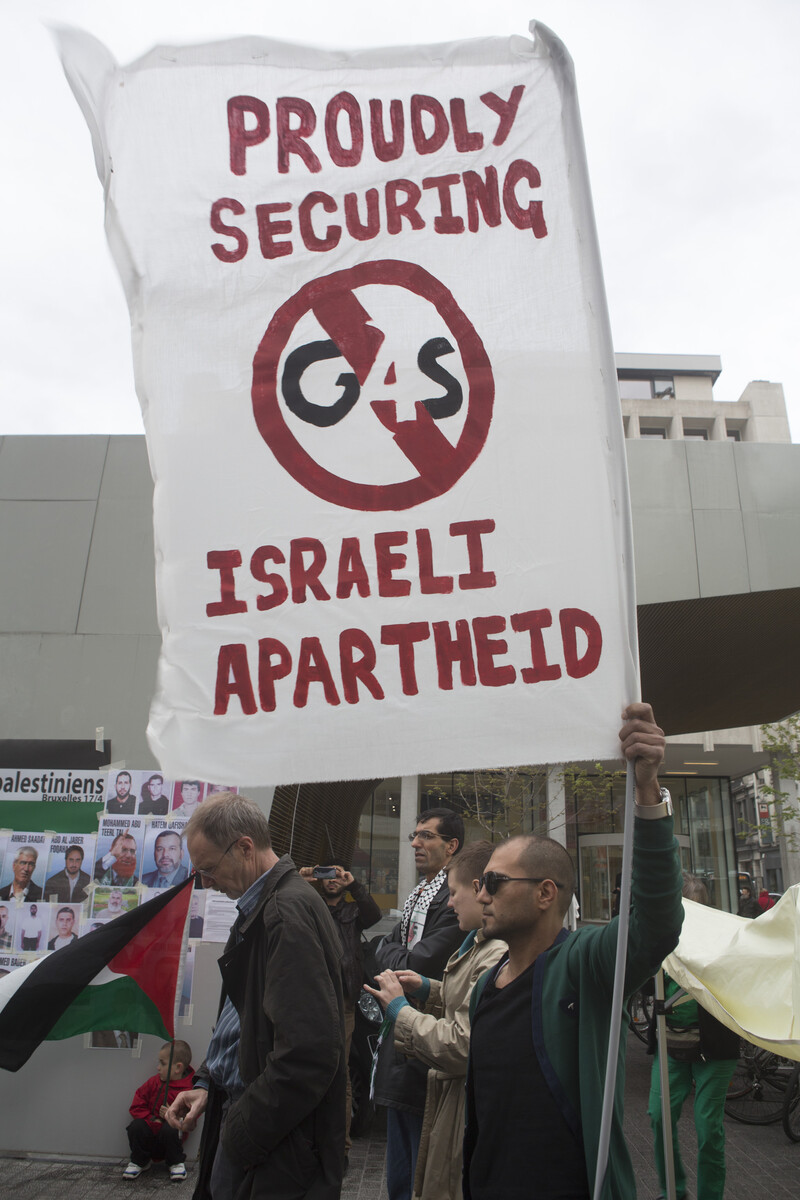 G4S has been protested by Palestine solidarity campaigners worldwide.G4S, one of the world's biggest security and imprisonment firms, has announced it plans to end all its business with Israel within the next 12 to 24 months. (Anne Paq, ActiveStills)
Palestinians are welcoming the news as a major victory and a sign of the powerful impact of the boycott, divestment and sanctions (BDS) movement.
But they also warn that pressure on the company must continue until it has actually ended its role in Israel's violations of the rights of Palestinians, especially thousands languishing in Israel's prisons.
The announcement makes G4S the latest multinational company – following transport and municipal services firm Veolia, telecom giant Orange and construction materials conglomerate CRH – to head for the exits in the wake of sustained campaigns by the BDS movement.
"Reputationally damaging work"
G4S announced on Wednesday that it plans to "exit a number of businesses," including G4S Israel, US "youth justice services" and UK "children's services."
The Financial Times said that by ending these businesses, the company would be "extracting itself from reputationally damaging work."
Since 2010, G4S has lost contracts worth millions of dollars as a direct result of activist campaigns.